Archive: April, 2009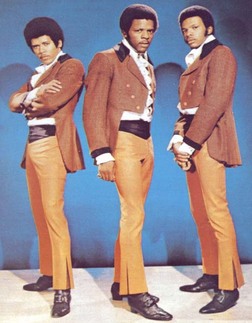 Funeral arrangements have been made for Randy Cain, an original member of the Delfonics, who died April 9 at age 63. A memorial service for Cain will be held at 11 a.m. Saturday, April 25 at Christ Baptist Church (950 Jacksonville) in Burlington, New Jersey. Back in the day Christ Church Rev. Frederick C. Johnson, who will lead the service, sang with the group, says Sheila Hart, wife of Wilbert Hart. Wilbert formed the group with his older brother William Hart and Cain while the three attended Overbrook High School in the late 1960s. Cain, who died in his apartment in Maple Shade, sang on such classic Philly soul hits as "Didn't I (Blow Your Mind This Time) and "La La Means I Love You." He left the group in 1971, but returned in the 1980s and was performing in the group at the time of his death.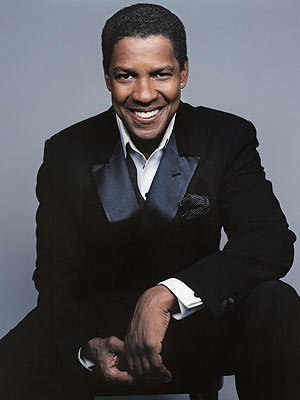 Oscar-wiining actor Denzel Washington did a good job going incognito while visiting the Penn campus Friday with his family on a tour for incoming students.
Washington, with about a week's growth of beard, a baseball cap and sweats, strolled around Penn with wife Pauletta and their children, twins Olivia and Malcolm, who turned 18 on that day.
Malcolm was accepted to study at Penn and, we're told, will start this fall. While touring the campus, Denzel and Malcolm - named after Malcolm X, whom Washington famously portrayed in Spike Lee's film - dropped by the Palestra, where Malcolm participated last summer in a basketball camp.
If you stroll past Jack & Jill Boutique (115 S. 22nd) this weekend and see topless mannequins in the window, it's not a mistake. It's a new line of bottoms-only bikinis for women from ANJ Swimwear which wants Philadelphians to experience a bit of St. Tropez and Brazil when they wear swimsuits this summer. Jack & Jill owner Anh Nguyen and partner Janice Lim created the line, which is priced between $75 and $200 per piece, as well as matching cover-ups. For you shy ladies, or those not wishing to be arrested for going topless, matching tops can also be purchased.
Pictured above is Anh Nguyen modeling various pieces from the swimwear line. She will not be in the window.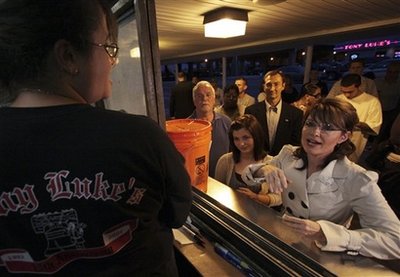 AKL Food Service is suing Tony Luke's in Superior Court of New Jersey, alleging fraud and claiming the Philadelphia-based sandwich restaurant failed to provide necessary information to AKL, which opened a franchise in Hamilton, N.J. The complaint which can be read here was filed Monday in Monmouth County, also names as co-defendants Anthony Lucidonio Jr.; his father, Anthony Lucidonio; son, Anthony Lucidonio III; Rastelli Foods Group and several other parties.
It says that Tony Luke's blocked AKL, run by Anastasios Linardos, from renting a smaller Jersey location, which would have been cheaper to operate. The complaint says one of Linardos' early partners was actor/producer Leo Rossi, a friend of Tony Luke, Jr who worked with him on "The Nail: The Story of Joey Nardone." Locally raised Rossi is no longer involved with AKL. The Hamilton spot is on the verge of closing and, according to the complaint, AKL has lost $9,000 per month for two years, which it blames on insufficient or inaccurate financials from Tony Luke's.
"We had not seen the lawsuit until it was sent to us by the media late this afternoon," George Polgar, a spokesman for Tony Luke's and Rastelli said last night. "Upon initial review, the claims are absolutely without merit and we will have no further comment pending official review and response by our attorneys."
Allen Iverson is at it again. The Answer, who had a history of acting out in Atlantic City casinos while with the Sixers, has been banned from both MGM and Greektown casinos in Detroit, the Detroit News reported on its Pistons blog.
A regular casino visitor since he arrived in town, the blog said Iverson has been "banned mostly for his boorish behavior. He is a bad loser, and he loses a lot, often throwing his chips or cards at the dealer. He has been warned about improper behavior at the tables repeatedly. He is often loud and disruptive, according to witnesses, rude to dealers, other players and the wait staff." The NBA is looking into an incident at Greektown that involved one of Iverson's bodyguards, the News said. It is unclear what Iverson's role was, says a sports story in today's Daily News.
In February 2004, Iverson urinated into a trashcan at Bally's on the casino floor, shocking nearby patrons. In December 2005, we reported that he had gotten into a head-turning argument with a dealer at the Trump Taj Mahal casino after the dealer overpaid him $10,000 on a bet he made while playing three-card stud poker. Iverson initially refused to give the chips back but did so later and received a gaming voucher in that amount from the Taj. Since he first left town for Denver, Iverson and his pals have returned to the Taj Mahal, his AC spot of choice, during several trips back East.
With Monday's death of legendary Phillies broadcaster Harry Kalas, we wondered when fans would see the SuperPretzel commercial he was to appear in, taped last month in Ardmore.
"We were deeply saddened by Harry's sudden passing, as he'd become part of our work family, too. At this point no decisions have been made as far as the release of the SuperPretzel commercial," said Tom Weber, VP of operations at J&J Snack Foods, which owns SuperPretzel.
We called Harry's voice-over agent, Marc Guss of the William Morris Agency, to see what additional work Harry had lined up. Guss said he couldn't talk about any planned projects, but he remembered Harry, as we all do, as "the ultimate gentleman with the highest level of character."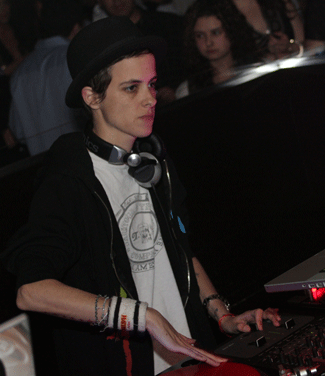 DJ Samantha Ronson performed at mur.mur at the Borgata Saturday night. She's newly split from Lindsay Lohan who accompanied Ronson to Atlantic City on her last several trips working there. Ronson ran into "Late Night" host Jimmy Fallon and exchanged a few laughs with him in the lobby of the Water Club, the hotel adjacent to the Borgata. Fallon performed a sold-out show at the Borgata's Music Box theater Saturday.
The Greater Philadelphia Tourism Marketing Corporation has enlisted Philly hip-hop heroes The Roots to talk up Philly tourism. Ahmir "?uestlove" Thompson and Tariq "Black Thought" Trotter will talk with reporters Thursday in New York about summer events in town. These events include the group's own Roots Picnic at the Festival Pier at Penn's Landing on June 6. The Roots, of course, now work days in New York as the house band on "Late Night with Jimmy Fallon." African American Museum president Romona Riscoe Benson will be in New York to discuss "Audacious Freedom: The History of African Americans in Philadelphia 1776-1876," a new permanent exhibition to open here this summer, and Derrick Pitts, chief astronomer at the Franklin Institute, will speak about "Galileo, The Medici and the Age of Astronomy," soon opening at the science museum.