Archive: April, 2009
Dan Gross
"How Do You Know," a James L. Brooks film starring Paul Rudd, Reese Witherspoon and Owen Wilson. Shooting is scheduled to begin shooting in the area from July to October. You may recall we told you in March that the film's producers had scouted Philly and would either shoot here or in Boston.
Heery Casting is now looking for women ages 20-26 of any ethnicity "who can play softball extremely well," says casting agent Diane Heery. Women with softball experience who are interested in one of these principal roles should e-mail a picture and resume to howdoyouknowcasting@gmail.com with "Softball" in the subject line. Any current NCAA athletes however would not be allowed to be in the movie, as per NCAA rules. In the body of the note include your name, phone number, whether or not you are in the Screen Actors Guild, where you played softball, for how long, what positions and any championships or scholarships won by playing softball. Heery says she expects to announce additional casting calls soon.

Dan Gross
SuperPretzel has decided to air a commercial that Harry Kalas taped in March, and will run the spot on TV during Saturday's and Sunday's Phillies/Mets games. The commercial will also screen at Citizens Bank Park during the games, and after Sunday's game it will be posted online at SuperPretzel.com.
We reported in March that Kalas was in a home on Edgewood Road, in Ardmore, taping the ad, which features a family watching a Phillies game in their home and hearing the beginning of a Harry home-run call. Then you see that Harry is broadcasting from the living room, but is too busy eating a SuperPretzel to finally declare the ball "outtahere."
After the legendary Phillies broadcaster's April 13 death, the pretzel makers decided to run these words ahead of the ad: "On March 12, 2009, we filmed a commercial with Harry Kalas. In honor of Harry's legacy we wanted to share it with you." It ends with: "Harry, thanks for bringing Phillies baseball home to us for 39 years. We will miss you."
Dan Gross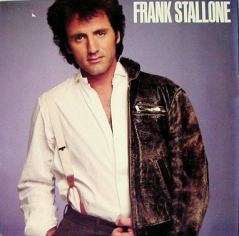 Frank Stallone says he and a reality-show crew will be in town May 30 at Lincoln High School for a Class of 1969 reunion and a party to say goodbye to the school, which is being torn down to welcome a new school.
Frank's show follows the younger brother of Sylvester Stallone working on getting his acting/singing career back on track and is to be produced by the Weinstein Co., which also produces "Project Runway."
"We are developing a show centered around Frank Stallone," a Weinstein official confirmed yesterday, but could not provide more details about the project.
Dan Gross
Bunny Sigler sang his version of "The Lord's Prayer" Saturday morning at the funeral of Delfonics singer Randy Cain at the Christ Baptist Church in Burlington. Wilbert and William Hart with whom Cain formed the legendary Philly soul group at Overbrook High in the 1960s were among family and freinds at the memorial service as were record producer/songwriter Kenny Gamble and entertainment attorney Kevon Glickman. The service was led by Rev. Frederick C. Johnson, who once sang with the group. Cain died April 9 at his Maple Shade home. He was 63. For more on Cain and his memorial service, check out Elmer Smith's column today.
Pictured here from left are Glickman, Wilbert Hart, William Hart and Cain's sons Randy Cain IV and Garratt Cain standing behind a photo of the late Cain.
Dan Gross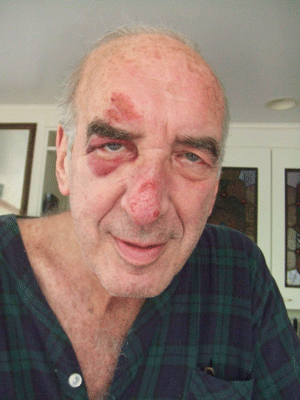 Reformed playboy Harry Jay Katz is sporting a mysterious shiner and bruising on his prominent nose after a night carousing with his old pal Frank Stallone Saturday. Katz claims the bruises are the result of a fall on 17th Street. He and actor/singer Stallone painted the town along with Katz's girlfriend Debra Renee Cruz. The gang lunched at Mad River in Manayunk then dined at the Palm, and went for drinks at DelFrisco's and Rouge. Stallone signed autographs and posed for photos all night. Despite all the drinking, Katz maintains he was not drunk at the time of his fall and blames his loafers. Katz reports that Stallone, who crashed at Katz's East Falls mansion, tended to his wounds with "ice packs and tequila."
Dan Gross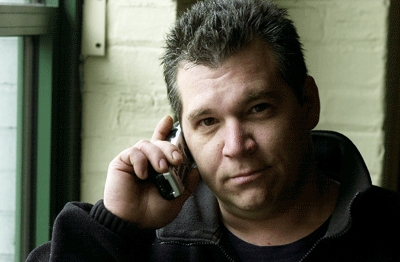 North Wales' Tom Cipriano, better known to fans of Howard Stern as Capt. Janks spent the weekend in jail.
He was arrested Thursday by Plymouth Township Police for allegedly taking a deposit of $350 in December from the Old Mansion House in Conshohocken to host an event there in March for which he never appeared, according to Detective-Sergeant Karen Mabry of Plymouth Township.
The prank phone caller is also alleged to have taken a $350 deposit from the Edge Hill Tavern in Glenside in December for an appearance Feb. 22, which he did not show up for, according to Cheltenham Police Lt. Joseph Gruver. Cipriano was also jailed in February for a similar nightclub scam in New Jersey.
Dan Gross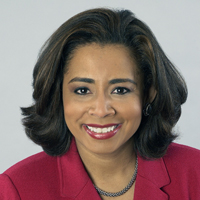 NBC10 anchor Renee Chenault-Fattah lunched at the White House today with First Lady Michelle Obama and Second Lady Jill Biden. We're told she was there wearing her wife of Congressman Chaka Fattah hat and not in her journalistic capacity. The couple's young daughters also recently attended the White House Easter-egg hunt.
Dan Gross
NBC10 meteorologist Glenn "Hurricane" Schwartz and Bucks County's Christie Wood have called off their engagement, informed sources tell us. Schwartz proposed to Wood, whom he met on Match.com, on Christmas morning. The pair had dated for nearly a year. Schwartz, who divorced his wife Wynette in 2006, did not return multiple requests for comment. Our efforts to reach Wood, who works as a school guidance counselor, were unsuccessful.