Archive: April, 2008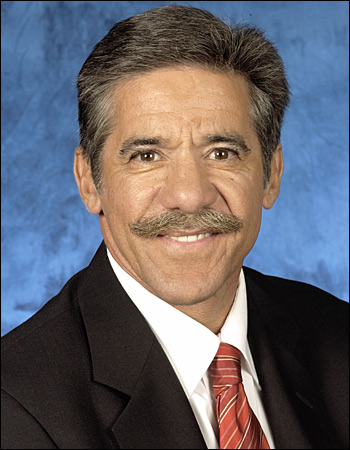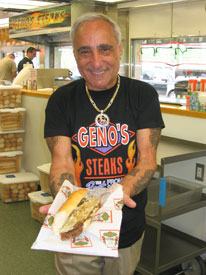 Geraldo Rivera, the Fox News Channel host and author, will debate legal and illegal immigration with Geno's Steaks owner

Joey Vento

in a live radio broadcast on The Big Talker 1210 AM from 1 to 2 p.m. Saturday. The discussion is co-hosted by Big Talker host

Dom Giordano

and People Paper columnist

Stu Bykofsky

. The debate will take place in the lobby of the

Daily News

building at Broad & Callowhill. Vento was recently cleared by the city's Human Relations Commission which dropped its complaint over his "This is America, when ordering please speak English," sign in the front window. The sign, first questioned as xenophobic by Philebrity, became an international brouhaha. Rivera, author of "HisPanic," has a more liberal immigration stance than the cheesesteak mogul.

Boothwyn's

Kenneth Keith Kallenbach

, an actor/musician, and perhaps most notably a member of

Howard Stern'

s Wack Pack, has died, as was reported on Stern's Sirius Satellite Radio show this morning. Kallenbach was recently seen in commercials for Monday Night Football and Stride Gum and also appeared in "Jerry Maguire." According to Stern's show, which spoke with his mother, Kallenbach, who was 39, was serving time in a local jail where he fell ill and was taken to a Chester County hospital where he died from pneumonia. Kallenbach, was reportedly arrested recently for allegedly trying to lure an underage girl into his car. The most recent arrest we found in court records was in March 2007 for operating a car without an interlock breathalyzer device put on the car after a prior DUI conviction. We'll update this post as more information becomes available or check here.

UPDATE: Philadelphia magazine has dug up a 1994 story which details how Kallenbach got involved with Stern.
Demi Moore

and

Parker Posey

certainly seem to have hit it off. The actresses, who play sisters in "Happy Tears," which begins shooting in the area next week, have been inseparable since arriving in town Monday. The stars, who as yet have somehow not been photographed, just left Whole Foods (10th & South) with plenty of groceries.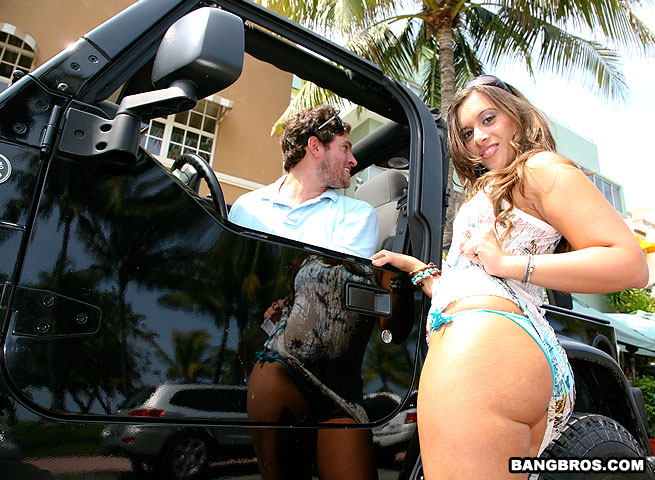 Readers of this post yesterday will notice that

Terrell Owens

has been cropped out of this image, that now appears on BangBros.com, a hardcore porn site. We never heard from Owens agents

Drew

and

Jason Rosenhaus

, or the Miami-based website, but we're guessing the agents spoke with the site, as the wide-smiling former Iggles wideout has been magically removed from the site.

UPDATE: TMZ has posted a legal letter that T.O.'s attorney sent to TheDirty.com demanding the site remove the photo and clarify its "T.O. Loves Porn" headline.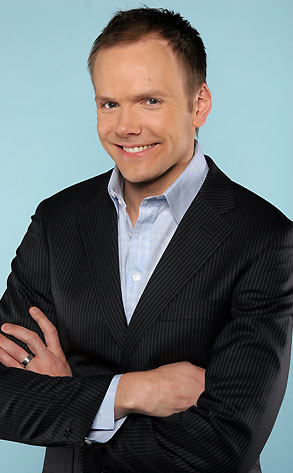 Comedian Joel McHale is bringing his father, Jack, to the area this week to visit their old neighborhoods in Haddonfield and Cherry Hill. McHale, host of "The Soup" on E!, which recaps reality TV and celebrity gossip, lived in Jersey from ages 8 to 10, before his family moved west to Seattle. He recalls being able to trick-or-treat right after school when he lived in Jersey. He said his stand-up routine covers some celebrity stuff but also "more in-depth feelings about television and my life." He performs Friday at the Keswick Theatre in Glenside.
McHale thinks that celebrity coverage is only going to get worse because of technology.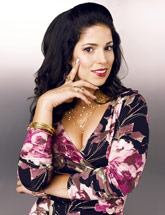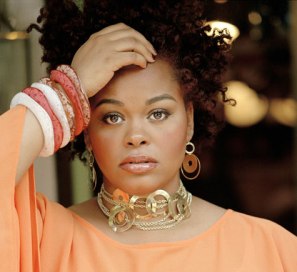 Local songbird

Jill Scott

and "Ugly Betty" actress

Ana Ortiz

, a UArts grad and daughter of former Councilman

Angel Ortiz,

are among five actresses who have posed nude for May's

Allure

magazine, Gatecrasher reports. Of course, posing nude in

Allure

means you carefully cover any bits that actually make it a nude photo. "Law & Order" alum

Angie Harmon

, the gorgeous

Gabrielle Union

, soon to be seen with

Eddie Murphy

in "Starship Dave" and

Zoe McLellan

of "Dirty Sexy Money," which we hope comes back on ABC soon.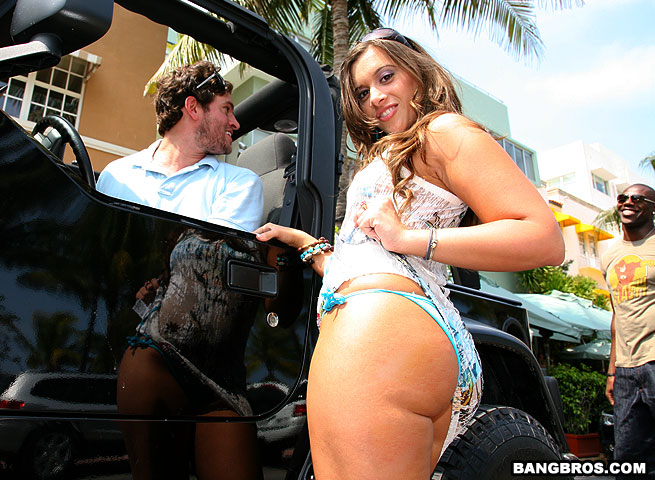 If you can get past the big booty in the foreground, look to the right of this picture and tell us it doesn't resemble Terrell Owens. The former Eagles wide receiver is rumored by several blogs including Philly Edge, With Leather , Kissing Suzy Kolber and TheDirty to be the extra man in this picture, which is practically the only safe-for-workplace-viewing image on BangBros.com, a hardcore porn site. Owens is not pictured in the rest of the series of photos/videos called "Spring Break Ass," which were posted on BangBros.com yesterday. You can imagine where it goes from here. "He fixes the cable?" "Big Lebowski" fans may ask. We called BangBros.com earlier today to see if the porn outfit could confirm that is Owens with a cameo in their footage. We are awaiting a reply. Owens, now with the Dallas Cowboys, is represented by Drew and Jason Rosenhaus, who, like BangBros.com are based in Miami. Messages left for both Rosenhauses were not immediately returned this afternoon.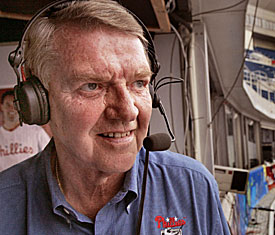 Harry Kalas

isn't used to leisurely watching a Phillies game, but the legendary broadcaster did just that Sunday. ESPN was carrying the Phils/Mets battle on TV and Kalas was off from the 1210 AM broadcast, which Larry Andersen, Tom McCarthy and Scott Franzke handled. 98 WOGL's Bob Pantano invited Harry the K to join him and Michael Divine, a casino consultant, in a Citizens Bank Park suite to watch the game, with one condition. If there was a Phillies homer, Kalas had to call it. Sure enough, Chase Utley hit two home runs, which Kalas graciously confirmed were in fact outtahere. Pantano says Kalas told him it was the only time he'd been at the ballpark in 31 years that he wasn't working.