Archive: April, 2008
Chaka Khan, Bill Withers and Kool & the Gang are among honorees at the Rhythm & Blues Foundation's 2008 Pioneer Awards, which will be held Sept. 9 at the Kimmel Center. Khan will receive the lifetime achievement award, the foundation announced this afternoon. Teena Marie, Sugar Pie DeSanto, the Whispers, the Funk Brothers, the band behind Motown, Donny Hathaway and Al Bell of Stax Records, are among other honorees.
"Big" Ron O'Brien's memorial service will begin at 11 a.m. Friday at the Bringhurst Funeral Home, at West Laurel Cemetery (225 Belmont) in Bala Cynwyd.
The 98.1 WOGL afternoon jock died Sunday after a bout with pneumonia. WOGL, which has a tribute page up at wogl.com, has asked anyone interested in donating money to do so to the Children's Hospital of Philadelphia. The service will be broadcast in real time at wogl.com.
An odd note on O'Brien's death is that he recently had been hospitalized at Paoli Memorial, where radio legend Hy Lit was being cared for at the time of his November death.

West Philly and Willingboro raised actor

Gary Dourdan

, of "CSI," was busted in Palm Springs yesterday and is alleged to have been in possession of heroin, cocaine, ecstasy and prescription drugs, TMZ is reporting. Law enforcement sources tell TMZ the actor was asleep in his car at 5:21 AM when they approached the vehicle and made the bust. The site, which has had previous run-ins with the actor, says he posted $5,000 bail and was released. An e-mail we sent Dourdan's spokeswoman was not immediately returned this afternoon. Dourdan had previously confessed his affinity for marijuana to

Philadelphia

magazine in an May 2007 interview with

Richard Rys

, but the Rastafari's puffing practices, are a far cry from the hard drugs he's now allegedly using.

Photo: TMZ

The

Inqwaster

is reporting that an autopsy will be performed tomorrow on

Kenneth Keith Kallenbach

, the comedian, musician, and

Howard Stern

Wack Packer who died Thursday after contracting pneumonia while incarcerated at the George W. Hill Correctional Facility in Delaware County where he was awaiting trial on charges of luring an underage girl into his car in late March. The

Inky

report states that since 2005, at least eight people have died at the facility, which is Pennsylvania's only privately run jail. Echoing the sentiments of family members in several of those deaths, Kallenbach's mother

Fay Kallenbach

has blamed the prison for her son's death and told the

Inky

that her son called a week before he died asking her to intervene and help him receive better medical attention. The prison so far has declined comment. Kallenbach, seen here in an undated picture from his website with actress

Sarah Jessica Parker

, suffered from cystic fibrosis and was transferred to Riddle Memorial Hospital last Monday for pneumonia.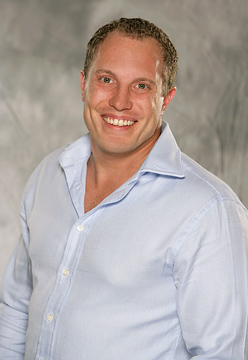 He may have offended viewers in the process, but Cherry Hill native Adam Jasinski has the last laugh, taking the $500,000 prize by winning CBS' "Big Brother" Sunday night. Jasinski, 29, who works in public relations in Florida, attended Camden County Community College, and during production of the show, in which castmates are cut off from society in a California mansion, he referred to autistic children as retards, and was then fired as representation by the United Autism Foundation. On a live 24/7 Internet feed of the "Big Brother" house, the politically incorrect Jasinski called a gay castmate a "f----t".

Condolences to Upper Darby native actress

Cheri Oteri

, whose father

Gaetano Thomas Oteri

was stabbed to death Saturday night in Nashville, the Associated Press has reported. His roommate,

Richard William Fagan

, a 61-year-old country music songwriter has been arrested and charged with the homicide of 69-year-old Oteri, whose daughter is most known for her five years on "Saturday Night Live." Nashville police arrested Fagan on suspicion of DUI, earlier last weekend, but he was released and re-arrested and charged with homicide after Oteri's body was discovered in the house the two men shared, according to the Associated Press report. Fagan, who has co-written several songs for

John Michael Montgomery

, was raised in Philadelphia and moved to Nashville in 1986

, according to his website.
Cheri Oteri, a graduate of Archbishop Prendergast High School in Drexel Hill, will be seen in the upcoming "Major Movie Star," alongside

Jessica Simpson

. She has not yet released a statement on her father's death.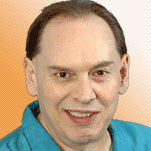 Here's a link to our story in today's paper about "Big" Ron O'Brien, afternoon jock on 98.1 WOGL, who died yesterday from complications of pneumonia. O'Brien, who was 56 and lived in King of Prussia, had been off air recently and hospitalized at Paoli Memorial Hospital. O'Brien, who had just signed a three-year contract extension with WOGL, where he had worked since 2002, was heard here on WFIL from 1976 to 1979. Funeral arrangements are still being worked on, but there will be a Friday service open to fans. We'll keep you posted.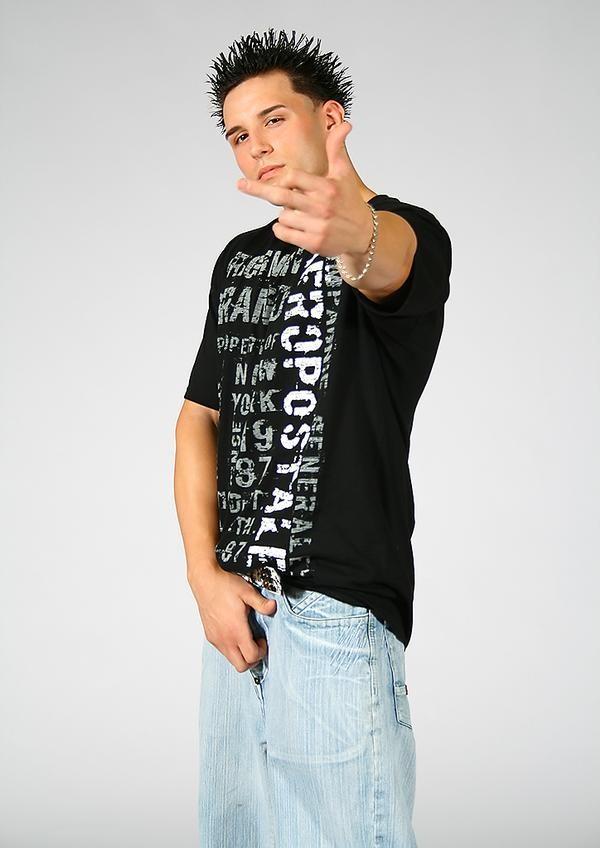 The picture on Mikey P's MySpace page, of the singer with one hand on his crotch and the other giving the finger, was taken before he learned to be a gentleman while taping MTV's upcoming "From G's to Gents," he assures.
Mikey P, part of local hip-hop/pop act DaCav5, was among 15 contestants who learn "manners, how to be a gentleman and to practice chivalry," on the show produced by Jamie Foxx and hosted by Fonzworth Bentley, the dapper gent who used to be P. Diddy's butler. It airs this summer. On Thursday, DaCav5 will release an album's worth of songs for free download on its MySpace page. The group also will perform on May 16 at the Susquehanna Bank Center at Q102's Q Concert 2008. Mikey P and bandmate B-Roc work in promotions at the radio station.