Archive: March, 2013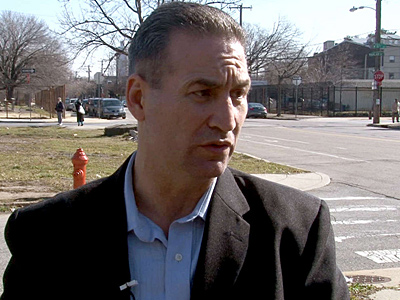 Ex-Philly mobster John Veasey will be the subject of a "60 Minutes" segment this Sunday at 7 p.m.
Byron Pitts interviews Veasey, who found God after leaving the mafia and going through the Federal Witness-Protection Program. Veasey's testimony in the '90s was instrumental in bringing down mob boss John Stanfa and his associates. But if he's the angel he claims to be, what's up with the nasty voicemails he's been caught leaving for the wife of the man he suspects killed his brother, Billy?
Veasey story shouldn't be unfamiliar to Philadelphians. His life was chronicled in an e-book by former Inquirer reporter Ralph Cipriano and Fox 29's Dave Schratwieser, called The Hit Man: A True Story of Murder, Redemption and the Melrose Diner. Cipriano also wrote about Veasey's story for Philadelphia Magazine in 2010.
In today's column, I teased a big announcement over at WPHT happening at 11 a.m.
Well, I've got it a bit early.
Conservative commentator Dick Morris will take over the spot currently held down by Steve Matorano and Rich Zeoli. Matorano and Zeoli will move to a night slot. Depending on the Phillies' schedule, they'll be on from 6 to 10 p.m. I hear Gary R'nel will cohost but that's not confirmed yet. Savvy listeners can note that Morris auditioned on WPHT a couple of weeks ago.
Upper Darby's own Tina Fey will chat with James Lipton on Bravo's "Inside the Actors Studio" on Tuesday, March 19 at 8 p.m. What will our local gal discuss? Tina will talk about her comedy roots at Chicago's Second City, her time as the first lady head writer on "Saturday Night Live" (not to mention those killer Sarah Palin impersonations) and her Golden Globe hosting duties with bestie Amy Poehler.
Speaking of Sarah Palin, Fey told Lipton during the interview that the person who recognized her resemblance to the former veep candidate was "SNL" boss Lorne Michael's doorman. Let's hope he got a big Christmas tip after that suggestion. I'm also particularly excited for the Proust questionnaire, which Lipton asks every celeb. So what does Fey want to hear God say when she reachers the pearly gates? "You're roommates with Oprah!"
Fey's on the show promoting her new movie, "Admission," co-starring Paul Rudd and taking place at Princeton. It hits theaters March 22.
Comedian Nick Kroll just tweeted out this photo from the first day of shootingthe second season of his Comedy Central sketch half hour, "The Kroll Show." Looks like Kroll is (lovingly?) mocking the Philly sports fan because that's gotta be former Phillie Darren Daulton and erstwhile Eagle Ron Jaworski's jerseys in the background. The numbers, of course, are different, but I figure that's due to legality.
Oh snap! 1st day of #krollshow Season 2. twitter.com/nickkroll/stat…

— nick kroll (@nickkroll) March 11, 2013
Kroll is from Westchester, NY, so there's a good chance the portrayal of the Philly fan is no so positive.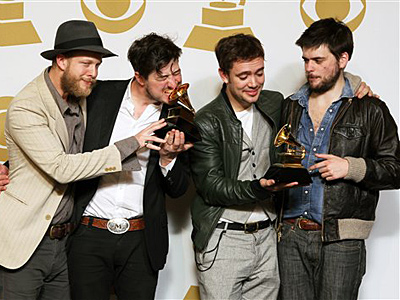 Grammy winners Mumford & Sons just released the video for the song "Whispers in the Dark," featuring the vested foursome making their way to the stage in seperate mini stories. Do their journeys look familiar? They should. The video was shot at their February show in Camden. I especially dig Mumfords' Ted Dwane hanging out at the Battleship New Jersey. Also love the final shots from the Susquehanna Bank Center show.
As I told you back when in February, the show was a star-studded affair, attended by the likes of Mayor Michael Nutter and actors Jonah Hill and Jake Gyllenhaal.
Last month, I told y'all that former Philadelphia Jayson Musson was the literal voice behind the viral hit "Harlem Shake": He's the guy who says "Do the Harlem Shake," a sample from the 2001 Plastic Little song "Miller Time."
The New York Times today has a story outlining the other unauthorized samples, including Musson's, used in the song by upstart Baauer, a/k/a Harry Bauer Rodrigues, who used to frequent the Philly party scene, hosting a show at Medusa Lounge called Milk Plus under the name Cap'n Harry.
The "Harlem Shake" became a surprise hit after people started posting videos of themselves dancing to the song while dressed in costume. The dancing starts out restrained, but when Musson's voice comes in, people start to go totally nuts.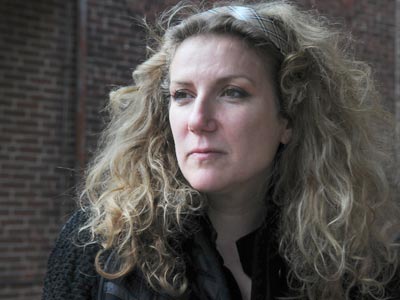 Remember Susan Finkelstein? The woman who was acquitted of prostitution charges after offering to sell herself for Phillies World Series tix back in '08 and Wing Bowl Wingette Hall of Famer?
Finkelstein launched a petition to get an interview as the lady host of Phillies Nation, a blog about our fave baseball team. Finkelstein says that 50 women applied for the spot, with four young women taking the honors. But Finkelstein was rejected. Finkelstein says she wasn't even asked in for an interview, claiming ageism and her own infamy. She writes:
Alas, to my dismay, four

girls barely wet behind the ears

uh, I mean, "women," were selected, all under a certain tender age -- three of whom neither impressed with eloquence or love of Phillies and/or baseball. According to Phillies Nation, 50 women applied. Why was I not even offered an INTERVIEW? Because I am in my 40s? Because I was unfairly prosecuted for a third-degree misdemeanor, the conviction of which was overturned by the Commonwealth\'s Superior Court a year later?
Her Phillies fandom can't be denied, few would go to the lengths Finkelstein's lengths to see her beloved team play.
Inquirer columnist, former Daily News contributor and syndicated radio host Michael Smerconish announced today that he will be switching platforms, lauching a new daily show on satellite radio service SiriusXM.
"The Michael Smerconish Program" will air on SiriusXM P.O.T.U.S, starting April 15. Smerconish will no longer be on the 80 terrestrial stations, including Talk Radio 1210 WPHT, where he currently appears locally. The show will run from 9 a.m. to noon daily. Smerconish says he will continue writing, as well.
Why the switch? "The appeal for me is the type of platform," Smerconish told me. "The talk radio landscape has become very ideologically-driven since I've been in the business. That's not the type of program I deliver. I'm convservative on some things, but plenty of things I just don't have figured out and that's not the norm. That's not how it used to be. When I cut my teeth at [Philly station] WWDB, personality mattered. Now it's ideology."