Archive: March, 2012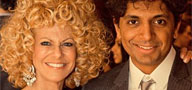 M. Night Shyamalan and wife Bhavna hosted a party at their Chester County home Saturday to honor Greater Philadelphia Film Office head Sharon Pinkenson on her 20 years running the local film commission.
Overbrook native superstar Will Smith and son Jaden who are in the area starring in Shyamalan's "After Earth," helped celebrate as did locally raised actresses Kim Delaney of "Army Wives," Rebecca Creskoff of "Hung." Phylicia Rashad, who is in town shooting NBC pilot 'Do No Harm," (currently shooting at the School District of Philadelphia headquarters) was there with show co-stars Alana De La Garza and Mousa Kraish.
Gov. Tom Corbett and wife Susan were also toasted Pinkenson as did state Sens. Vincent Hughes and Daylin Leach, former Congresswoman Marjorie Margolis and other longtime supporters of the film office.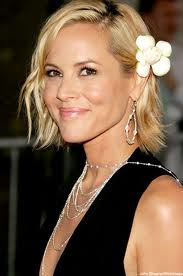 Norristown native actress Maria Bello hosts an invitation-only fundraiser for her charity We Advance March 26 at the Merion home of Gail Slogoff, founder of beauty blog BeBlushing.com.
We Advance is based in the slums of Citi Soleil and Wharf Jeremie, Haiti and works to provide medical attention and education and advocacy programs there.
"Diva of Haiti" Barbara Guillaume, co-founder of We Advance will perform at the party for which Bello, whose NBC cop-drama "Prime Suspect" was recently canceled, says she is "Thrilled to be back in Philadelphia and honored by the support for a cause that is so close to my heart."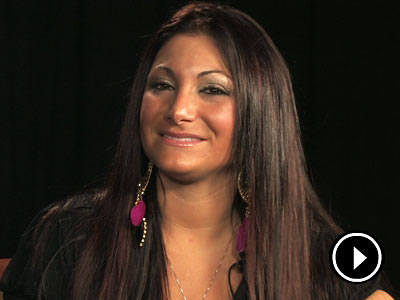 "Jersey Shore" star Deena Nicole Cortese dropped by the Philly.com video studio to talk about her excitement about Snooki's baby, her new hair product line, her upcoming cruise and whether she thinks there's a future for the MTV hit series.
Dr. Jill Biden, Second Lady of the United States, and daughter Ashley Biden toured the Philadelphia International Flower Show last night, taking in the Wedding Wednesday event for ideas for Ashley's upcoming wedding to Jefferson Hospital Dr. Howard Krein.
Also taking in the Flower Show Wednesday was Mike Victorino, a Maui Councilman and father of the Phillies own Flyin' Hawaiian Shane Victorino. He was there to promote Hawaii Village, vendors from the islands.
TLC's "Cake Boss" castmates Mauro Castano and Danny Dragone were also at the show, providing a cake for the wedding of longtime Flower Show vendors Bill Schaffer and Kris Kratt who were married on the stage of Pele's Garden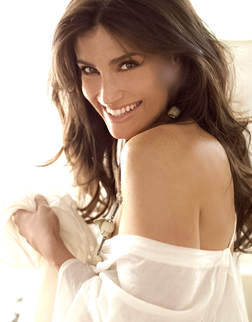 Actress/singer Idina Menzel will be live in studio on WHYY-TV at 8 tonight as the public broadcasting station airs "Idina Menzel Live: Barefoot at the Symphony" concert. Menzel, who can now be seen on Fox's "Glee," appeared on Broadway in "Rent" and "Wicked."
She'll be back in town for a June 30 concert at the Mann Center with The Philadelphia Orchestra with whom she played there in 2010.
An NBC pilot called "Do No Harm" shot along Summit Street in Chestnut Hill today.
The show will be shooting around town for a few more weeks. It stars "Cosby Show" actress Phylicia Rashad, Steven Pasquale and Alana De La Garza, according to TV Guide. The show centers around "A brilliant neurosurgeon has to battle his own alter-ego so that he can live a normal life," according to IMDB.com
Heavy.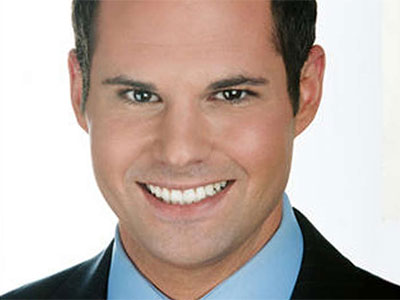 Reporter Justin Pizzi is out at NBC10 after the station chose not to renew his contract, which is up at the end of March.
We reported last month that Pizzi, who spent seven years at the news station, was suspended for a week for prematurely tweeting about Joe Paterno's death.
We heard that he was disciplined again last week over a Twitter post about the alleged Jennifer Lopez nipple slip at the Oscars. (For the record, we are professionally trained to observe these things, and that so-called J. Lo slip doesn't count at all.)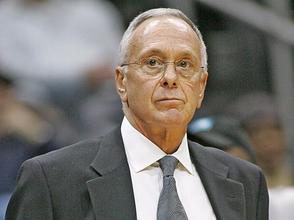 Throughout his long NBA coaching career Larry Brown offered tips to many players, but we're told he is less generous with his tips at the Bryn Mawr Car Wash (931 W. Lancaster). We're told Brown has his black Mercedes-Benz washed, hand-dried and swept out about once a week but never tips. Charles Barkley, another regular, is known to tip about $20 a wash.