Archive: March, 2011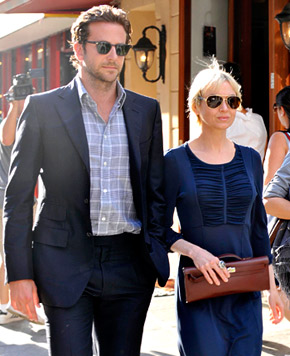 Bradley Cooper and Renee Zellweger have broken up, US Magazine has reported. The story is timed, by pure chance of course, to the day of release of "Limitless," Cooper's Philly-shot thriller.
The Rydal raised Germantown Academy graduate, 36, and Zellweger, 41, began dating in July 2009 and she became very close with his family, spending time with his mother Gloria in Los Angeles and also frequently while the couple stayed on Rittenhouse Square while he shot "Limitless" last year.
"Inside Edition" anchor Deborah Norville stopped in town today to appear on Fox 29's "Good Day Philadelphia" and we sat down with the former "Today" show co-host afterward.
The show moves to Fox 29 at 6:30 Monday night.
"Inside Edition" is also looking for Philadelphia's hottest bachelors for an upcoming feature. If you're interested, you can click here for more info.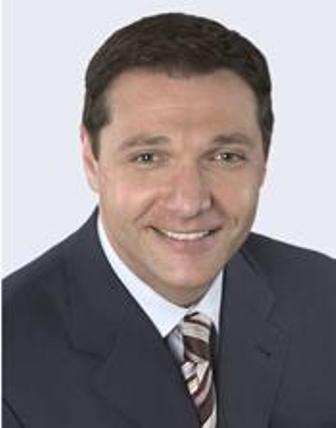 Vince DeMentri, former NBC10 anchor, spent his 47th birthday in a New York courtroom Wednesday on trial for attempted assault on a limo driver.
Hurley Senanayake, 55, the driver for the Bahamian ambassador to the United Nations, testified Tuesday that DeMentri had called him the N-word before slapping him in a fight last May that started over a parking spot. DeMentri was working for New York's WPIX/Channel 11 at the time when he was arrested for allegedly striking Senanayake.
"This is simply the weakest case I've ever been associated with," DeMentri's attorney Jeffrey Lichtman told us this afternoon, emphatically denying that his client used the racial slur, which Lichtman says was never before referenced in any interviews or statemenets that Senanayake gave police.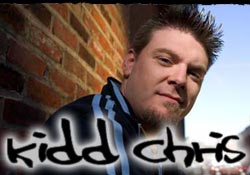 Former 94 WYSP morning host Kidd Chris is out of a job with Portland's KUFO's upcoming flip from hard rock to conservative talk. Kidd Chris hosted mornings there since October 2009.
'YSP fired the radio host in May 2008 over a racist song performed in-studio by Lady Gash, who sung "Schwoogies" to the tune of Blondie's Call Me."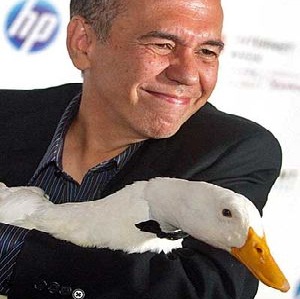 At least Gilbert Gottfried took in some culture in Philadelphia this weekend while he was mocking the horrific earthquakes and tsunami in Japan on Twitter. Gottfried, who performed at Helium Comedy Club (2031 Sansom) Thursday through Sunday stopped at the Betsy Ross House (239 Arch) Saturday afternoon with his wife Dara who seemed far more interested in the historic location than him. Gottfried, fired from being Aflac's spokesduck over his jokes about Japan, removed them from Twitter and later posted. "I sincerely apologize to anyone who was offended by my attempt at humor regarding the tragedy in Japan. I meant no disrespect and my thoughts are with the victims and their families."
Marc Summers returned to the "Double Dare" set, or at least a pretty-convincing lookalike, for Good Charlotte's new video "Last Night," that debuted on the website Funny or Die. Summers now lives in the area and produces several shows for the Food Network through his company Shooters Post and Transfer.
Good Charlotte's Benji Madden said on 93.3 WMMR's Preston & Steve show this morning that he and twin brother Joel Madden grew up huge fans of the late 80's Philly-taped Nickelodeon kids game show and, like every other kid of that age, always wanted to be contestants.
Summers told us earlier that the band couldn't have been nicer but he had a great time on the shoot. The guys from Funny or Die were magnificent. "Everything just seemed so natural," said Summers who had a blast resurrecting his famous role.

Joe Lozito has long been a fan of the Ultimate Fighting Championship, but now he's counting UFC fighters and executives as some of his biggest fans.
Lozito, 40, is the Northeast Philly man who became a New York hero after subduing a knife-wielding subway psycho last month.
Lozito will march alongside UFC fighter Chuck Liddell and members of the New York City Fire Department in New York's St. Patrick's Day Parade on Thursday. Saturday, he and wife Andrea, and their sons Joseph, 10, and Dominic, 7, are getting VIP treatment at the UFC card in Newark, N.J., courtesy of UFC founder Dana White. Lozito's kids are excited to meet Liddell, their favorite, and all the other fighters.
Coatesville-raised chef Celina Tio will be a contestant on Bravo's "Top Chef Masters," which premieres at 11 p.m. April 6. Tio, a Drexel graduate, ran the kitchen at the Ritz-Carlton's former Grill Room, moved to Orlando to open three Disney World restaurants and settled in Kansas City, where she opened Julian.
All the celebrity chef contestants on the show are competing for a $100,000 prize for charity and Tio's charity of choice is Harvesters, a community food group in Kansas City, that feeds hungry children.
"Mad Men" knockout Christina Hendricks, Maroon 5 and Kelis are among guest judges on the popular Bravo cooking contest.