Archive: March, 2011
Ed Rendell will be in Los Angeles Friday as part of the political roundtable on HBO's "Real Time with Bill Maher." The former governor will join "Juno" and "Inception" actress Ellen Page, Wayne native New York Times columnist David Brooks and Daily Beast founder Tina Brown on the show which airs live at 10 p.m.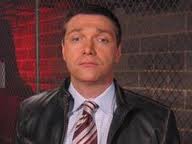 "I paid an incredible price. I just want my life back," former NBC10 anchor Vince DeMentri said tonight just hours after a New York judge cleared him of any wrongdoing in a so-called road rage incident last May in which he was alleged to have slapped a limo driver in New York.

DeMentri, 47, was found not guilty of attempted assault over a May 18 confrontation with Hurley Senanayake, 55, the driver for the Bahamian Ambassador to the United Nations who said that DeMentri hit him through a partially open window during the argument over a parking space.

New York's WPIX-TV fired DeMentri, who was working as a reporter there, shortly after his arrest for the alleged assault. DeMentri said he would love to return to WPIX. "My life won't be complete until I have my job back," said DeMentri, adding that if he cannot return there he would like a job elsewhere.
The Franford native has worked in TV news for 23 years. "I didn't do anything wrong and I said that from second one. I became the villain, but I am the victim," he told us Monday night.

Last week, 10 months after the incident, Senanayake testified that DeMentri called him the N-word during the argument, which DeMentri's lawyer Jeffrey Lichtman emphatically denied and which police testified that Senanayake had not previously reported.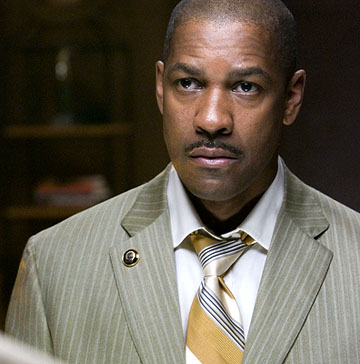 Denzel Washington will speak at the University of Pennsylvania's 255th commencement ceremony May 16, the Daily Pennsylvanian reported this morning. The Oscar-winning actor's son Malcolm, is a sophomore at Penn and formerly played on its basketball team. (Our favorite Washington role was in Spike Lee's "Inside Man.")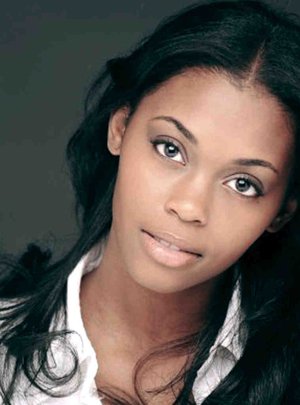 Nafessa Williams was happy enough when she landed a three-episode role on "One Life to Live," but that has turned into a four-year contract with the ABC soap.
Williams, a West Philadelphia native and Lamberton High grad, debuts on the show at 2 p.m. tomorrow playing Deanna Ford, "someone from James Ford's past," which is all she would reveal about her character.
"This is more than I ever dreamed of," Williams told us yesterday. "I'm super excited and really grateful for the experience," she said.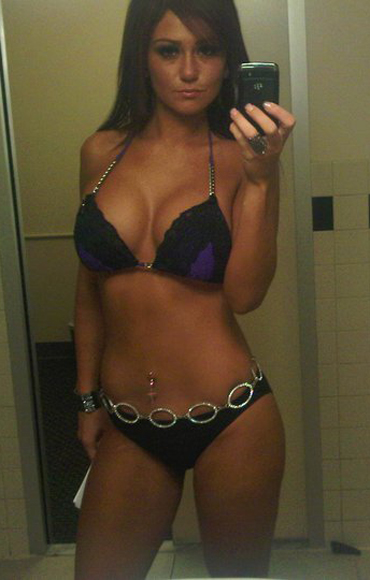 While MTV's "Jersey Shore" airs its season finale Thursday night, star Jenni "JWoww" Farley will be at Whisper (1712 Walnut). Admission is $10 between 10 and 11 p.m. and $20 after $11. DJ Sat-One will spin.
Speaking of "Jersey Shore," Mike "The Situation" Sorrentino whose mistreatment of women on the show has led many, including Your Humble Narrator, to wonder if he actually likes girls, appears at Parx Casino in Bensalem April 1 pitching Devotion vodka. He'll party in the casino's 360 club at 10 p.m.
And in even more "Jersey Shore" news, only Nicole "Snooki" Polizzi is needed to complete The Pool After Dark at Harrah's collection of castmates who have appeared at the club. Vinny Guadagnino and Deena Nicole Cortese sipped vodka Red Bulls there during a party a couple of nights back.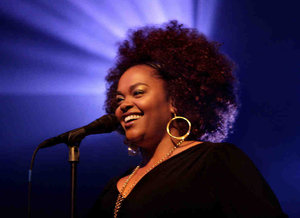 Soulful songbird Jill Scott has enlisted some star support for her video shoot this morning in North Philadelphia for "Shame," the first single off her upcoming album, "The Light of the Sun."
West Philly native Eve, who is featured on the single, will appear in the video, as will Black Thought of the Roots, Mos Def, Pharaohe Monch, Peedi Crakk and Ms. Jade, says the video's director, Devin Hampton.
Hampton, a Logan native and 1997 graduate of Roman Catholic High, says the video is a throwback to early '90s dance parties. "Think of the movie 'House Party,' " he said, referring to the Kid & Play film.
Diego Ramos returns to radio at 5:30 a.m. tomorrow on Wired 96.5 where he'll reunite with his former broadcasting partner Chio. He'll spend at least a week on the Chio and Shila in the Morning Show, says Chio, but its exected to become a permanent job. Chio says he and Diego, who was his sidekick at Q102 for nearly 10 years, have been hoping to work together again since 2006. "I love Philly and I can't wait to be back on the radio," Diego said Sunday. He's also happy to reunite with Chio's producer Joey B. with whom he also worked at Q. Since being let go from Q in 2009, he opened Diego's Bar (2676 Bridge) in Bridesburg.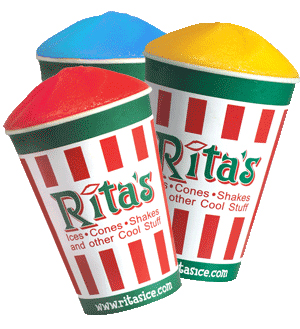 Just a reminder that nearly every local Rita's is giving away free water ice between noon and 9 p.m. today to celebrate the beginning of Spring. Enjoy!