Archive: March, 2011
Dan Gross
Roots leader Ahmir "?uestlove" Thompson and 25 invited guests will judge the cooking contest he launched recently, at a Sunday dinner at Vintage (129 S. 13th).
Nine chefs will compete for the job of cooking for the Roots backstage at the group's annual Roots Picnic festival June 4 at the Festival Pier.
The chefs will have one hour to shop for ingredients at Whole Foods (10th & South) and then three hours to prep their five-course meals.
Dan Gross
Porn starlet turned Charlie Sheen "Goddess" Bree Olson has dropped out of "Mancation," the indie comedy now shooting in the area starring Joey Fatone and Danica McKellar.
Olson had agreed to do the movie, in which she was to play a lesbian, but Sheen's tour came up and she was needed on the road, according to Tommy Avallone, a producer of "Mancation." He says Olson felt bad about bailing and said she would work with the filmmakeers on another project if they would have her.
Sheen's tour stops April 16 at the Trump Taj Mahal in A.C.
Dan Gross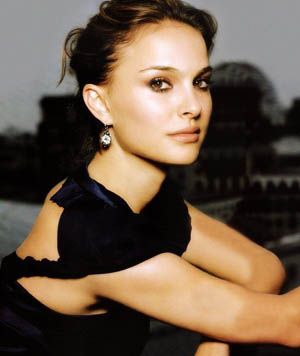 Natalie Portman shopped at Joan Shepp (1616 Walnut) Tuesday afternoon. The pregnant Oscar-winner is in town with fiance Benjamin Millepied, who choreographed her in "Black Swan," and who is now working with the Pennsylvania Ballet on "Building on Balanchine," which runs April 14 to 17 at the Merriam Theatre. Millepied previously worked with 14 PA Ballet dancers in "Black Swan."
UPDATE: Portman, in a navy poncho and toting a little dog, stopped into Art in the Age (116 N. 3rd) this afternoon where she was looking at Utility Quilt throws. She and the pooch also popped into Hello Home (10th & Pine). The couple dined Tuesday at Zahav (237 St. James) and we're told Portman is giving her man space as she has not turned up at any of the ballet company's rehearsals at its East Falls studio. The couple are expected to commute back and forth to New York between now and the show debut.

Dan Gross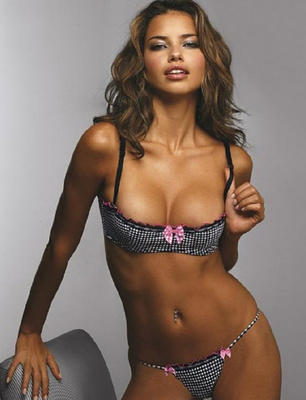 Buzz around Penn's Wharton School of Business yesterday was that Victoria's Secret model Adriana Lima had been accepted to the school. But to the dismay of most Wharton dudes, we hear it's not the Brazilian babe, but another woman by that name who will join the business program.
Penn doesn't comment on prospective students but we checked in with reps for the real Adriana Lima, just in case it is her, and they didn't get back to us.
Dan Gross
Gentle giant Samuel Dalembert dunked in for dinner Saturday at Opa (1311 Sansom) with his fiancee Jaime Connelly and his former Seton Hall teammate Charles Manga. Dalembert is a pal of Opa owners George and Vasiliki Tsiouris. The former Sixers center now plays for the Sacramento Kings who defeated the Sixers Sunday afternoon.

Mario Lopez caught Janet Jackson's Saturday show at the Borgata in Atlantic City where he also played blackjack and dined at Bobby Flay Steak before hosting a party at the hotel's mur.mur nightclub. Also at the Borgata Saturday, spinning at Mixx was Jackson's ex-boyfriend Jermaine Dupri who was DJing along with Sky Nellor. Rapper Busta Rhymes surprised the packed house by performing a few of his hits. After Jackson's Friday show at Borgata the crowd headed to Mixx where Samantha Ronson and DJ Ruckus were spinning and where Joey Fatone, who soon shoots "Mancation" in the area, showed up and sang N'SYNC's "Dirty Pop."
Lil Wayne and a few pals stopped by Talk of the Town (3020 S. Broad) Saturday to get cheesesteaks and chicken cheesesteaks for his crew that was working his Wells Fargo Center concert that night.
Dan Gross
Jose Canseco pulled the old switcheroo Saturday, sending his twin brother Ozzie in his place to fight in a Celebrity Boxing event at the Seminole Hard Rock in Florida, according to promoter Damon Feldman.
Feldman says he already paid the bad boy of baseball and "Celebrity Apprentice" castmate $5,000 for the fight and that Ozzie Canseco pretended to be Jose and demanded the remainder of his purse, $5,000 in cash, refusing Feldman's offer of a check. "Jose" aka Ozzie refused to fight without the money.
Feldman says Ozzie, who enjoyed a brief MLB career himself, was only outed after a photographer noticed that he was missing a tattoo on his arm that Jose has.
Dan Gross
The April 7 Screeching Weasel show at the Trocadero (1003 Arch) has been canceled after band members quit over frontman Ben Weasel's attack on two women during a show last week at the SXSW Festival in Austin, TX.
Refunds for ticketholders are available at point of purchase says promoter Sean Agnew of R5 Productions.
The video posted here shows Weasel, aka Ben Foster, punching a female fan and then a woman believed to be a co-owner of the venue. The grouchy punk figure had been complaining on Twitter before the show about how upset he was to be playing a showcase for far less money than the band would normally receive.
Dan Gross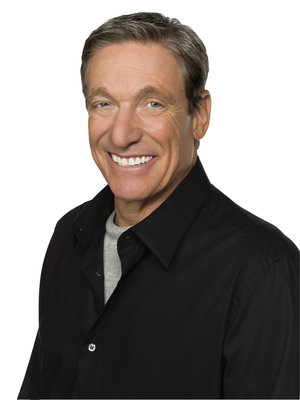 "It took a lot of paternity tests to make this gift," talk-show host Maury Povich jokes about the $1 million he donated to the University of Pennsylvania's Kelly Writers House to establish the Povich Fund for Journalism Programs.
Povich, who graduated from Penn in 1962, and journalist wife Connie Chung, have previously funded journalism efforts at Penn's Center for Programs in Contemporary Writing (CPCW).
"I was an undistinguished graduate. It only took me five years, and a summer to graduate," Povich said yesterday. "I had been in a single-sex school for many years, and I had never seen girls before I came to Penn," he said.