Archive: March, 2010
Ad man Elliott Curson has embraced a recent insult from writer Buzz Bissinger by printing it on his new business card. "I never liked you. You aren't any good at what you do," is what Curson says Bissinger told him after the pair exchanged unpleasantries following a recent encounter at a Center City watering hole.
Now the quote appears on the cards, along with positive remarks that Curson says he got from clients such as Sen. Arlen Specter and former first lady Nancy Reagan. We asked Bissinger if he remembered the remark. The "Prayer for the City" and "Friday Night Lights" author replied: "I think what I said was: 'I can't stand you. I never liked you from the very first time I f---ing met you. You're an arrogant little p---k and think you know everything. Plus you suck at what you do.' " Heavy.
The dispute began after Curson took issue with comments Bissinger made about car ads. "I hope his quoting me on his business card generates lots of business for him, says Bissinger, "but I kind of doubt it. It seems rather pathetic to me."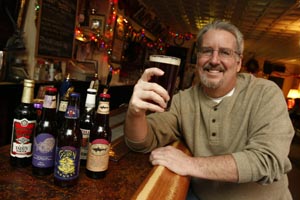 Daily News beer reporter Joe Sixpack aka Don Russell, has been named executive director of Philly Beer Week. Russell, who has been covering the state beer raids controversy along with the People Paper's Bob Warner, will become the first staffer of the three-year-old non-profit organization. He'll oversee the growing number of events and programs that have made Philly Beer Week among the world's largest beer celebrations. "For a Philadelphia boy with a healthy beer habit this is a dream job," Russell says. Philly Beer Week 2010 takes place from June 4 to June 13 with the Opening Tap event at the Independence Visitors Center on June 4. More info and tickets can be found on the Philly Beer Week website. Russell will also discuss PA beer laws at 10 a.m. Wednesday on WHYY 91FM's "Radio Times."
Jay-Z and wife Beyonce, drew a crowd of gawkers to a high-limit blackjack room at Atlantic City's Borgata late Saturday night after the rap star performed a sold-out concert at the hotel's Event Center. Stevie Wonder, Michael Phelps, singer Adrienne Bailon and "Real Housewives of New Jersey" Jacqueline Laurita and Teresa Giudice were all spotted at the show. Wonder later dined with singer Robin Thicke, who played the Tropicana Saturday, at the Old Homestead Steak House where the late night Pacquaio/Clottey fight was being shown. DJ Samantha Ronson joined Wonder and Thicke before her set at the mur.mur nightclub where her sister, fashion designer Charlotte Ronson, chef Bobby Flay and Angelina Pivarnick, who made the foolish decision to leave MTV's "Jersey Shore" cast partied at mur.mur where Phelps and Thicke also spent some time.
Corbin Bernsen looked a lot like his "LA Law" character Arnie Becker on the set of "Calendar Girl" Friday. The actor plays the District Attorney in the indie shooting in town through Sunday.
The actor spent Friday shooting at Steven Singer Jewelers (8th & Walnut) and also appeared at the Monster Mania Horror Convention over the weekend at the Cherry Hill Crowne Plaza.
"Calendar Girl" stars Jensen Bucher as a diner waitress who is trying to avoid becoming the next target of a serial killer who poses his victims as pin-up girls and shoots them for a calendar.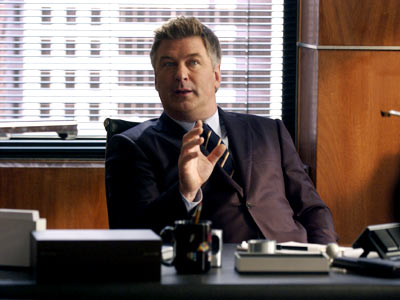 Here's an interesting case of art mocking life while life imitates art. Follow us here:
On Thursday's "30 Rock," which dealt with NBC being bought by a cable company, Alec Baldwin's character Jack Donaghy laughed off the notion, asking "How could a company from Philadelphia buy a company from New York?"
Of course in real life Comcast not long ago aquired an ownership stake of NBC Universal and as it happens, on Thursday, NBC execs were in Philadelphia at the Comcast Center learning about Comcast culture.
610 WIP boss Marc Rayfield says that he was "misquoted throughout" the April Philly Sport magazine article in which he dissed 97.5 The Fanatic, which we reported on in yesterday's column.
"Some of the quotes are way off and don't even resemble what I said, and some were simply taken out of context . . . I do, however, enjoy reading fiction as well as op-ed, and that's largely what Ted's article was," Rayfield said of the article written by the mag's publisher, Ted Beitchman.
Beitchman was incredulous yesterday afternoon when told of Rayfield's remarks. "He's sore because he looks bad and the station looks bad, and they're losing their franchise," Beitchman said.
Steven Singer Jewelers (8th & Walnut) provided a 3.5-carat black diamond ring as a prize for yesterday's Tiger Woods' Mistress Beauty Pageant on Howard Stern's Sirius/XM radio show. Jamie Jungers took home the ring, the value of which the jeweler declined to reveal, after winning the bikini competition. Jungers also won $75,000 from AshleyMadison.com, the Web site that caters to married people who want to have discreet affairs. Woods' mistresses Jaimee Grubbs and Loredana Jolie, who placed second and third after Jungers, also received money from the site. For more than 20 years, Singer has provided prizes for Stern contests such as Queen of Anal and Oldest Stripper.
In other Stern news, show regulars Beetlejuice and Rev. Bob Levy are part of a comedy show Friday night at Brownies 23 East (23 E. Lancaster) in Ardmore. Tix are $12 in advance at brownies23east. com or $15 at the door for the 10 p.m. show and $5 for a meet-and-greet at 9.
Click here to read the rest of our column in Thursday's Daily News.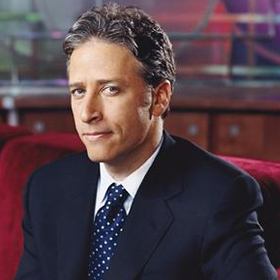 Most Giants fans wouldn't offer kind words to Donovan McNabb, but "Daily Show" host Jon Stewart did Saturday night at a bar at the Water Club in Atlantic City.
The Eagles quarterback and wife, Raquel, were co-chairs of the Virtua Gala 2010 at the Borgata while Stewart was at the hotel performing two comedy shows.
When the Jersey-raised Stewart saw McNabb at the bar, he introduced himself and playfully suggested on behalf of all Giants fans that nobody would hold it against McNabb if he decided to sit out any Eagles/Giants games.