Archive: March, 2010
Look at this little guy. Who could hurt a creature like this?
Eagles quarterback Michael Vick.
Hector, one of the victims of cruelty rescued from Vick's Bad Newz Kennel in Virginia in 2007, is now a certified therapy dog who regularly visits hospitals and nursing homes to spread cheer. The 5-year-old pooch was in town this week visiting schools to help combat the stigma of pit bulls as violent animals.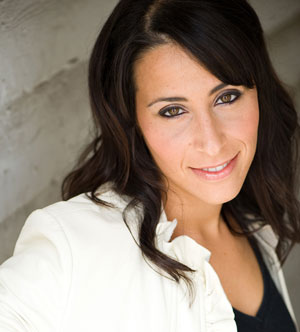 Dava Krause had a pretty good reason to miss her family's Passover seders this week. The Wynnewood- native comedian had to stay a few more days in Los Angeles to shoot a few scenes for her recurring role on "House."
Dava (pronounced Dave-uh) has been on two episodes of the show so far playing a hospital cafeteria cashier who caught House (Hugh Laurie) stealing a bagel.
Krause performs tomorrow night at the Khyber (56 S. 2nd) as part of the April Fool's Fest in what is also a release show for her first CD, "Child of the 80s." After graduating from the Baldwin School, Krause went to Northwestern University, during which she also studied improv at Second City when Tina Fey and Rachel Dratch were on the main stage. Krause started writing sketches and eventually monologues that led to stand-up. She moved to Los Angeles in 2001 and waited tables at the Comedy Store, where she met South Philly native Eleanor Kerrigan, who helped her get sets. Kerrigan, a comic, was once engaged to Andrew "Dice" Clay and still tours with him.
Eagles lineman Todd Herremans made fast friends of Playboy Playmates Pilar Lastra and Heather Rae Young at the Playboy Golf Finals over the weekend in Los Angeles. In other Eagles/Playboy news, the Las Vegas Sun reports that Hank Baskett hung out with teammates Quintin Mikell and Chris Gocong at Wet Republic at the MGM Grand while spending the weekend in Vegas with his main MILF, bride Kendra Wilkinson, who taught a stripper class at Planet Hollywood, and who, judging by the gratuitous cleavage shot posted as the second image here, has her old body back.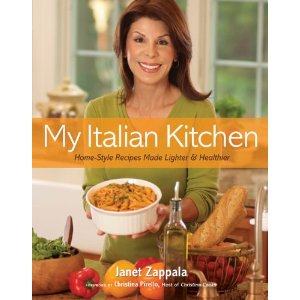 Many know Janet Zappala from her years on local TV, but only her family and friends know about her passion for cooking. This week Zappala releases "My Italian Kitchen: Home-Style Recipes Made Lighter and Healthier," her first cookbook, through Addicus Books. Zappala, a nutritionist, includes nutritional info on each recipe.
She is also trying to combine her two loves of food and television. She's in discussions for a national PBS cooking/travel/lifestyle show to be co-hosted by PBS chef Tommy Tang. Since Zappala's late mother, Mary, taught her how to cook, it was no surprise that she chose Mom's Marinara Sauce with Meatballs when we asked for her favorite recipe in the book. "I come from a long line of Italian women who were all great cooks," said Zappala.
Her children, Brad, 22, and Natalya, 12, love to eat her food but haven't shown an interest in cooking. Zappala and husband, Steve Brody, have a good arrangement. "I cook and he cleans afterward," she says.
610 WIP's Big Daddy Graham got a standing ovation after his Saturday night set opening for Robert Klein at Sarcasm Comedy Club inside the Cherry Hill Crowne Plaza Hotel. Graham, who began treatment Thursday for throat cancer, asked club owner and WIP colleague Steve Trevelise not to mention his cancer in his intro, but the crowd showed its support for the ailing comedian after he performed. Graham asked Klein to sign one of his old comedy records but went home before Klein's performance to catch up on some rest.
It's been a trying week for Graham. The comedian, born Edward Gudonis, lost his mother Mary Theresa Gudonis Wednesday to complications from Alzheimer's disease. She was 89 and lived in Cherry Hill. An obituary appeared in today's Daily News, but we would like to offer condolences to Big Daddy and continued wishes for his speedy recovery.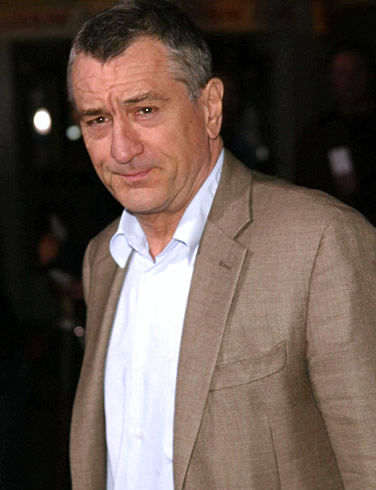 Robert DeNiro is coming soon to Del Frisco's (15th & Chestnut). The screen legend will be at the steakhouse in May shooting a scene for "Dark Fields," a thriller co-starring Bradley Cooper.
New Del Frisco's GM Rich Furino, who grew up in Hoboken, is a big DeNiro fan and excited to meet the actor at the shoot, taking over his restaurant for a day. "Law Abiding Citizen," last year featured a Del Frisco's to-go bag and van when Gerard Butler's character requested their Porterhouse steak. Director F. Gary Gray was a regular at the steakhouse during shooting and wrote the restaurant into the criminal thriller.
(Another steakhouse Union Trust (707 Chestnut) also got cinematic last year playing host to a date scene with Reese Witherspoon and Paul Rudd for the untitled James L. Brooks comedy due for release on Dec. 17.)
Andorra/Chestnut Hill raised actor Gregory Michael told us he is dating Stephanie Pratt of MTV's "The Hills," though he hates reality TV. Pratt told us via Twitter this afternoon that the pair are not dating.
"I'm not a big reality show person. I don't watch it and I don't endorse it. Who she is has nothing to do with what she does," Gregory, who stars on ABC Family's "Greek," says of Pratt, who was in A.C. Saturday hosting a party at Dusk inside Caesars. Gregory says the pair are dating but "aren't at the girlfriend/boyfriend stage yet" and met around Thanksgiving while doing charity work in Los Angeles. "I had no idea who she was when I first met her," says Gregory who has yet to meet Pratt's brother Spencer Pratt or his wife Heidi Montag. The actor, born Gregory Michael Hosmer, says his two years at Penn State were "way more wild" than the college life on "Greek," which airs Mondays. He attended Norwood Fontbonne Academy for elementary school and La Salle College High graduating in 1999 and after his time at Penn State he transferred to NYU then left school for a job acting at Disney World.
"One of my biggest dreams is to work in Philadelphia either shoot a movie or series in Philly," Gregory says. He recently worked with Fred Savage, who directed an episode of "Greek" and told him how much he'd love to work on "It's Always Sunny in Philadelphia," which Savage directs. He gets to town often and claims to fly in sometimes just for cheesesteaks from Dallesandro's (Henry & Wendover). The actor says performing at the Walnut Street Theatre, in shows such as the "Music Man" and "Blood Brothers" "helped more than anything else" in honing his skills.