Archive: March, 2008

Jessica Griffin/Daily News

ALLEN IVERSON seems to have missed the Trump Taj Mahal.

And considering the major money he typically bet at his old haunt, the Atlantic City casino's bottom line probably missed him, too.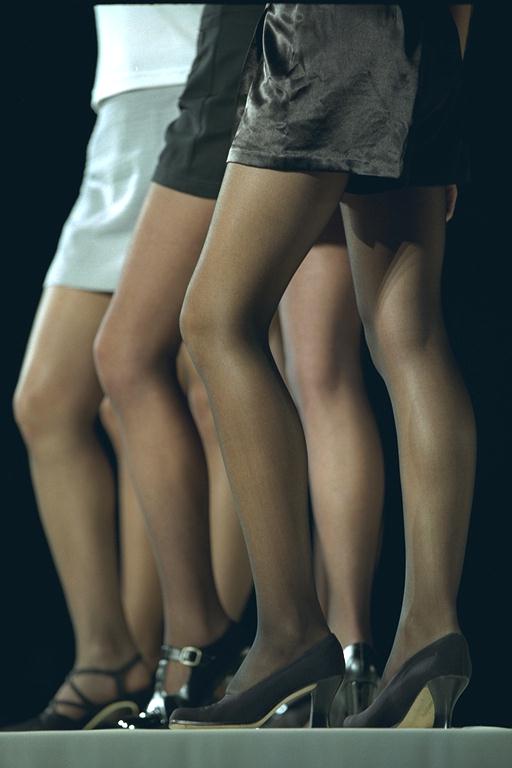 Yesterday we questioned Barack Obama's reference to his grandmother being a "typical white person," during an interview on 610 WIP, and doubted the story would have legs, but wondered "if Hillary Clinton referred to a 'typical black person, would we ever hear the end of it." Well our story took off, being covered on Politico and traveling to dozens of other blogs before landing on Fox News Channel and MSNBC later in the day. Obama himself appeared on CNN with Larry King last night to defend the remarks. Peter Mucha did a terrific job wrapping up the story and the controversy in today's Inqwaster, but the best published report on our item was courtesy of Phawker where Jonathan Valania says that "We like ourselves some Dan Gross. When we wanna know what anchorbabe is nailing which weatherman, or how much this or that C-list celeb tipped at Susanna Foo, we go to Dan Gross. But dude is WAY out of his element when attempts to tackle the double-hazard of race and presidential politics. His find-the-cheap-sensationalism-at-all-costs approach to journalism serves him well as a tabloid gossipteer, and that's all well and good for SH-- THAT DOES NOT MATTER" ...All [Obama] asked, is that YOU be as honest about race as he is being. And Dan Gross responds with same old useless 'gotcha journalism...Shame on you, Sir. Shame on you."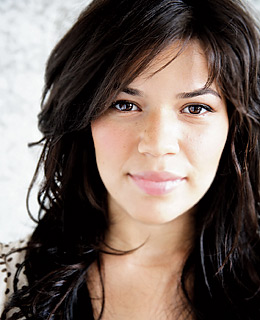 America Ferrera, who plays the title character on ABC's "Ugly Betty," (alongside U. Arts grad Ana Ortiz) will be in town tomorrow morning accompanied by New York Congresswoman Nydia Velazquez for a seminar called "Breaking Barriers: Women in Politics," at Bryn Mawr College at 11 a.m. The actress is then off to stops in Allentown and Reading but Ferrera will return to Philly for a 7 p.m. voter registration rally at 32 Degrees (16 S. 2nd).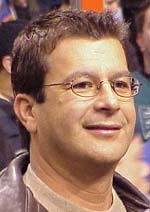 Mike Missanelli

is coming back to Philly to take over the afternoon drive slot on 950 ESPN. The former 610 WIP sports talker starts April 1 hosting the 3 to 7 p.m. show which bumps

Jody McDonald

to 9 a.m. to 1 p.m. and ESPN's

Mike Tirico

from 1 to 3 p.m. Harry Mayes and Dan Schwartzman will move to the 7 to 11 p.m. shift.
We told you yesterday that 950 had become ESPN's local affiliate and would be starting the "Mike & Mike" show April 1 with former Eagle

Mike Golic

and ESPN's

Mike Greenberg

.
Missanelli, worked a total of 13 years at 610 WIP, with a brief stint at 93.3 WMMR in between, when he was fired in March 2006 after punching a colleague during a live broadcast at Brownie's 23 East in Ardmore. Missanelli of late has been co-hosting a show for ESPN Radio with former

Inqwaster

columnist

Stephen A. Smith

.
This item has been changed/updated with new information...

We thought we heard this, but we wanted to go back and listen to the clip of Sen. Barack Obama on 610 WIP this morning to be sure.

610 WIP host Angelo Cataldi asked Obama about his Tuesday morning speech on race at the National Constitution Center in which he referenced his own white grandmother and her prejudice. Obama told Cataldi that "The point I was making was not that my grandmother harbors any racial animosity, but that she is a typical white person. If she sees somebody on the street that she doesn't know - there's a reaction in her

that's been bred into our experiences that don't go away and sometimes come out in the wrong way and that's just the nature of race in our society. We have to break through it. What makes me optimistic is you see each generation feeling less like that. And that's pretty powerful stuff"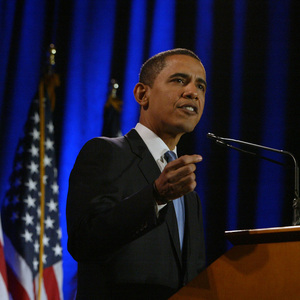 ALEJANDRO A. ALVAREZ

/ PHILADELPHIA DAILY NEWS

Looking for the key sports-fan vote in the upcoming PA primary, Sen. Barack Obama will be interviewed by Angelo Cataldi and Co. on 610 WIP at 7:40 Thursday morning, Cataldi confirmed earlier tonight. The host joked that any rumors of him becoming Obama's running mate are just that. No word on whether Cataldi will offer Obama a spot in next year's Wing Bowl during the interview which can be streamed online here. Last week Sen. Hillary Clinton was interviewed on Q102's Booker morning show.

UPDATE: No bombshells dropped during Obama's five-minute interview, but the senator called Hillary Clinton "a smart lady," but said his years in the Illinois State Legislature have given him more legislative experience than Clinton has. "The issue is not how long have you been in Washington, but the decisions you make," Obama said, though he managed to hold his tongue and not deliver the rest of his popular soundbite about Clinton voting for the Iraq war while he was always opposed to it. After Obama hung up the next caller said he was a 26-year-old who was undecided between Obama and Clinton, but thought it was cool of Obama to do the WIP interview, and says he's now supporting Obama.
Updated with new information...
In efforts to chip into the large and loyal audience of 610 WIP's morning show with Angelo Cataldi and Co., SportsRadio 950 AM WPEN will become 950 ESPN and brings ESPN Radio's syndicated "Mike & Mike" show featuring former Eagle Mike Golic and Mike Greenberg into its 6 to 9 a.m. slot starting April 1. "When you have the opportunity to partner with the biggest name in sports, ESPN, you don't pass it up," station manager Bob DeBlois told us this afternoon, confirming the move. This means the current 950 morning show featuring Glenn Foley and Michael Bradley will end, with Foley leaving the station and Bradley "hopefully" staying on in a different role, DeBlois said today, while hinting further lineup changes may be announced. The "Mike & Mike" show also can be seen on ESPN2.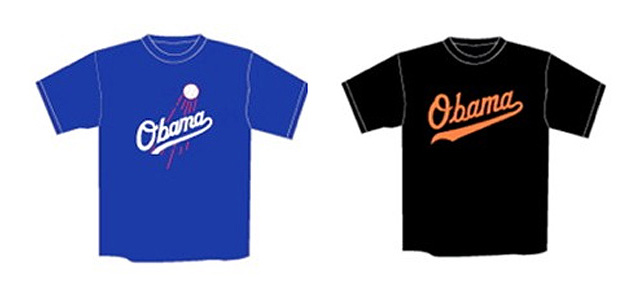 Major League Baseball has forced Morris Levin, a 31-year-old student at the Wharton School, to stop selling t-shirts on his website that parodied the logos of pro baseball teams with the last name of Sen. Barack Obama's name and the jersey number 08, reports the Smoking Gun. Levin, an Akiba graduate, is an Obama supporter and baseball fan who was trying to spread the word of his preferred candidate, says his website. The site is no longer selling the shirts. The front page of the site reads "We are currently working to resolve all outstanding orders. We are not taking any more orders. All outstanding orders will be addressed and we appreciate your understanding and patience as we work through this."