Archive: March, 2008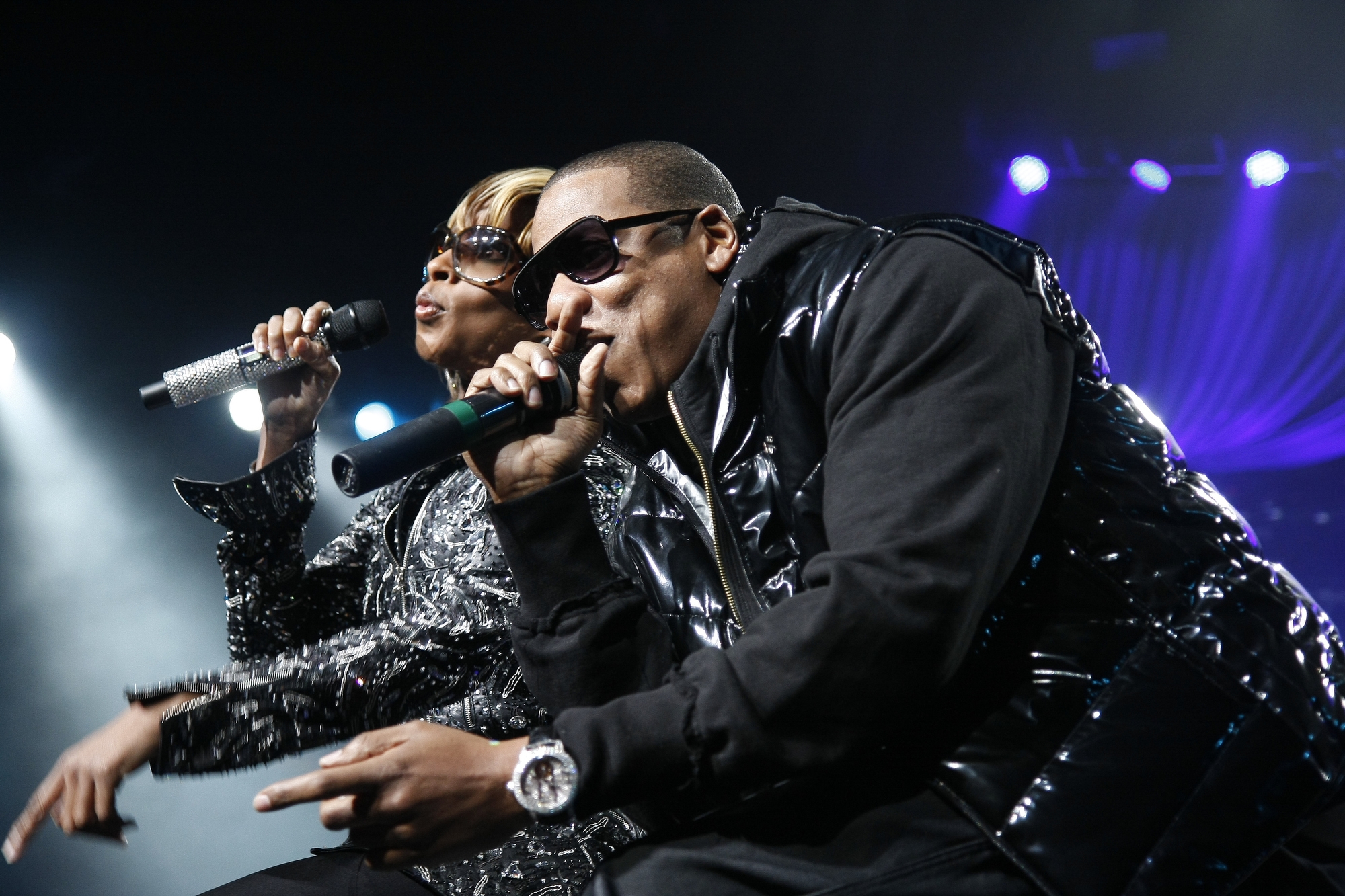 Phillies Ryan Howard and Shane Victorino were among those in luxury suites at Sunday's Jay-Z/Mary J. Blige show at the Wachovia Center. Recently-released Eagle Jevon Kearse was also in the crowd, mugging for photos with fans, as were actor and MTV star Nick Cannon and Wired 96.5's G-N Kang, who has photos and videos on her website.
Photo by John Taggart/JohnTaggart.com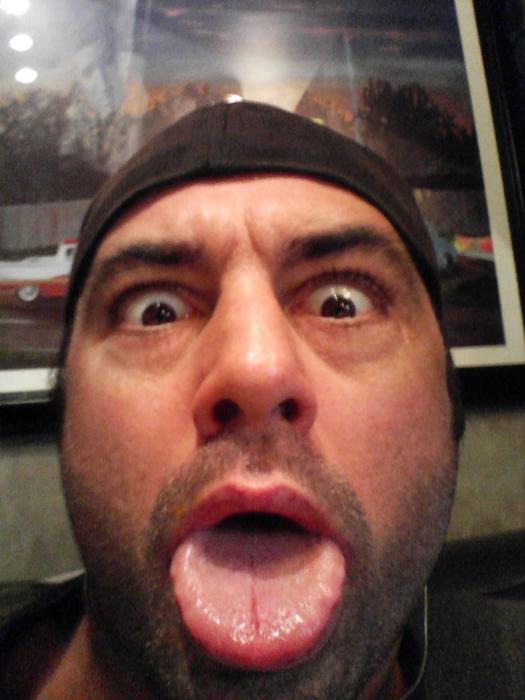 Ask Joe Rogan about "Fear Factor," the stunt show he hosted for a few years, and he'll tell you "it was a dumb show that was fun to do and the money was good."
Rogan, who plays Helium (2031 Sansom St.) Thursday through Saturday, is as honest in his comedy.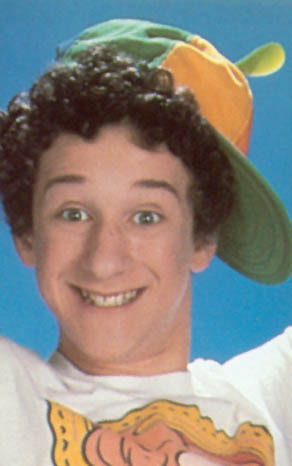 Dustin Diamond, better known as Screech from "Saved by the Bell," was among the hundreds of stranded motorists on the Walt Whitman Bridge Thursday due to a peacefully-resolved hostage situation.

Paul Perrello

from Metro Networks-Westwood One interviewed Diamond about his experience for The Big Talker 1210 WPHT Friday afternoon. Diamond told Perrello he was on his way from Philadelphia International Airport to his South Jersey hotel. He performs at the Broadway Theatre in Pitman, NJ tomorrow. Diamond, who's currently seen on VH1's "Celebrity Fit Club: Boot Camp," told Perrello he has no interest in following in his former co-star

Mario Lopez

's shoes on "Dancing with the Stars," but he did enjoy when

Paul McCartney

's ex

Heather Mills

, who wears a prosthetic leg, fell during the show.
Eleven CBS 3 newsroom staffers, including a writer, an editor, a producer, an archivist and other support personnel arrived at work today only to be laid off, sources tell us. The station, which has more than 300 employees, is also offering early retirement incentives to several veteran on-air personalities including meteorologist

Tom Lamaine

. CBS has also laid off workers this week at its stations in Denver, Sacramento and Miami. A CBS 3 spokeswoman said the station does not comment on personnel decisions. Our spies tell us it's a pretty brutal scene over there, with plenty of tears, and disbelief. In a related story, Fox 29 laid off four writers on Wednesday in what station Vice President and News Director

Kingsley Smith

said is "part of a restructuring of our newsroom."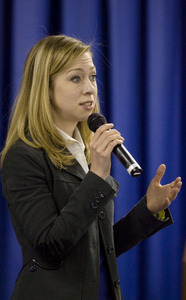 Chelsea Clinton

had a few drinks with a young man in a

Hillary Clinton

sweatshirt late last night at a booth at the Continental (2nd & Market) where security kept an eye on her through the window of the restaurant and there may have been another guard seated at the bar. Her party was still there after 1 a.m. when our source departed. Clinton was up early however, joining

Mayor Nutter

at the Olney Terminal greeting SEPTA commuters around 7 this morning.
Kate Walsh, the sexy star of "Private Practice," and formerly "Grey's Anatomy" will be in the area tomorrow campaigning on behalf of Sen. Barack Obama. The raven-headed actress and Cadillac pitchwoman will speak in Doylestown at a Starbucks (10 N. Main) at 11:30 a.m. and is then off to an event in a private home. She'll speak to students at Lafayette College in Easton at 1:30 p.m., will tour Obama's Levittown campaign office
at 3:45 and ends her day with a Bryn Mawr College event at 5 p.m. Walsh hopped about the Obama train early on and has visited several other states with earlier primaries talking to voters on his behalf.
Here are a few photos of actors Jeff Daniels ("The Squid and the Whale," "Dumb & Dumber) and "Gilmore Girls" MILF Lauren Graham (who also had a memorable turn on "Seinfeld" as a girlfriend of Jerry's) shooting at 16th & South yesterday, where they're expected another few days, for writer/director John Hindsman's first feature "The Dream of the Romans." Photos are courtesy of John Taggart/www.johntaggart.com/blog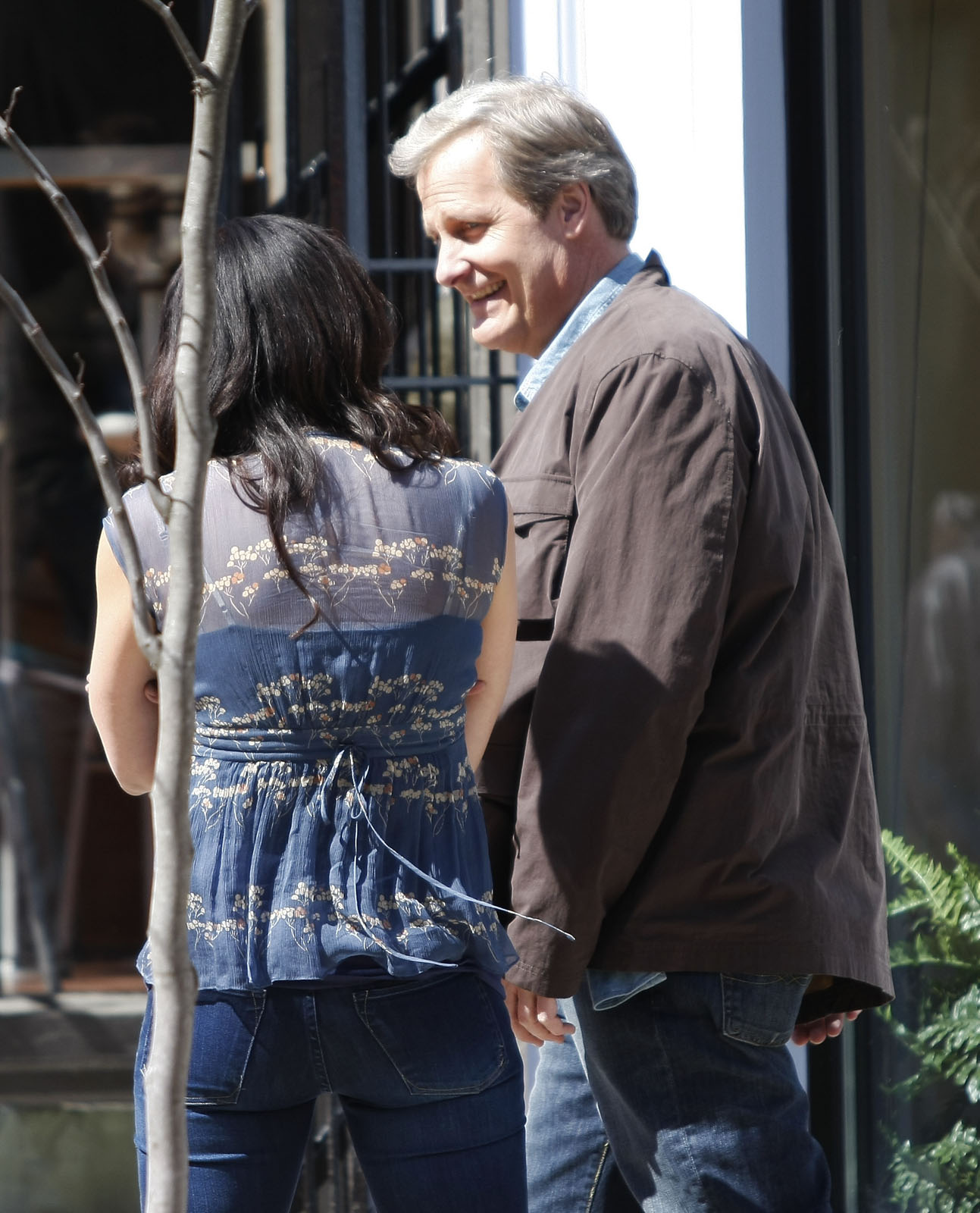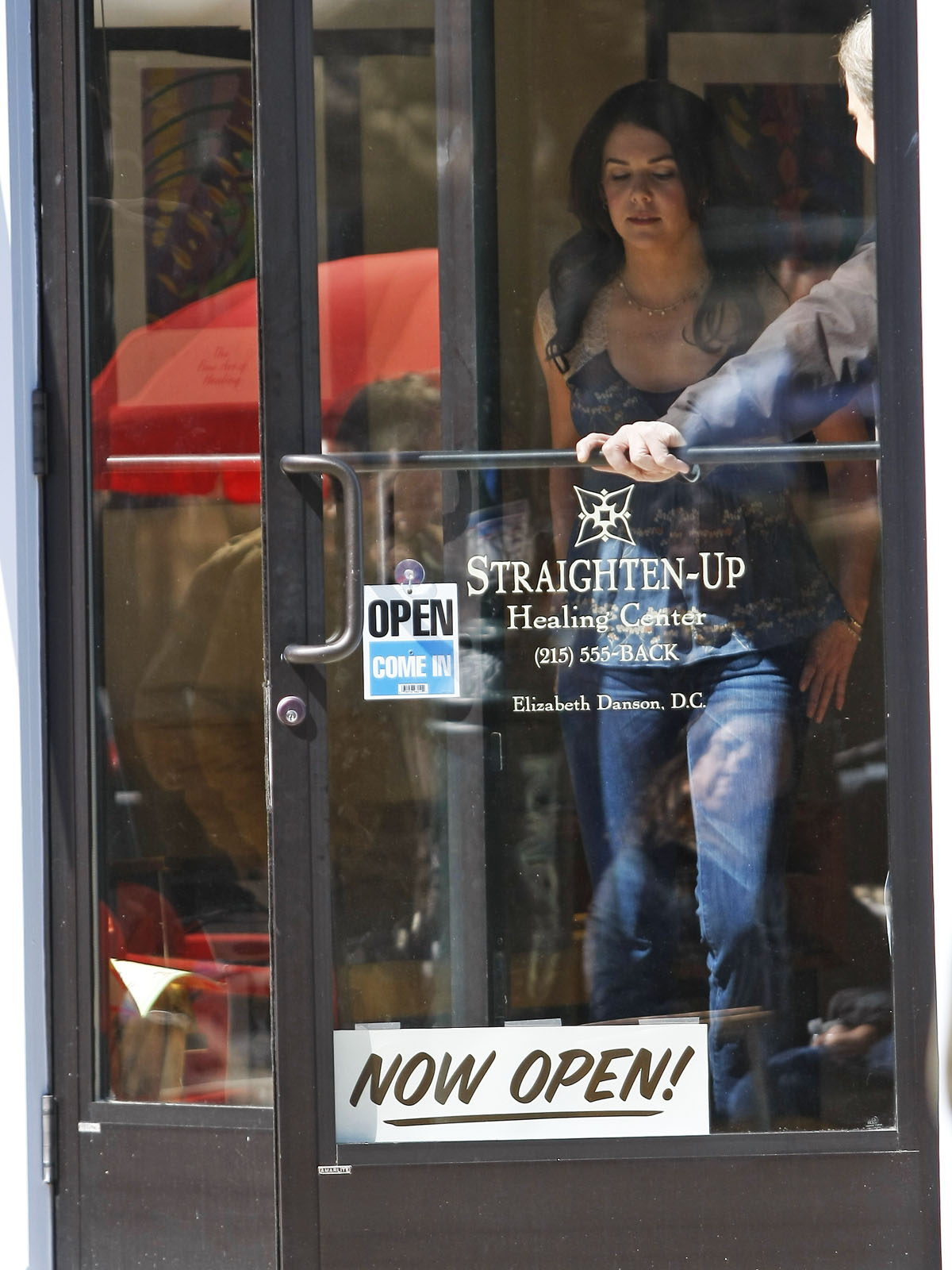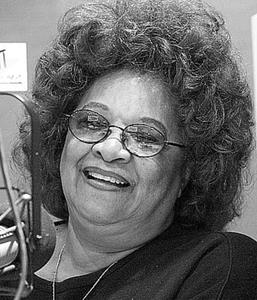 Mary Mason

is traveling the country hoping to buy a radio station. "No more just working, I want to purchase," a station, she told us Monday, before taking off for more travel. Mason says she has put a "good group together, a small group," of investors. The longtime 1340 WHAT host was unreachable to provide more details on her pursuit. Since the demise of the station's African-American talk-radio format, Mason has most recently hosted a Saturday show on WWDB 860-AM.