Archive: February, 2009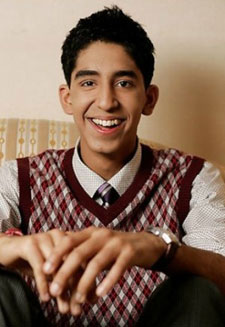 "Slumdog Millionaire" star Dev Patel has arrived. The actor, who will soon be filming "The Last Airbender," for M. Night Shyamalan arrived last night and checked into one of the city's nicest hotels, where he'll bunk for a while.
Dan McQuade, who wrote arguably the city's funniest blog Philadelphia Will Do, worked his last day at the Philadelphia Weekly today. McQuade, who was recruited by the alternative weekly because of the blog three years ago, also wrote a television column and general assignment stories for the paper. He wrote a farewell post on PWD twenty minutes ago, saying this was the end of the PW-version of his blog, which he will keep writing at PhiladelphiaWillDo.com. "I hope I succeeded in my original goal: Lowering the productivity of the American office worker, at least a little," writes the Penn graduate, who also blogged the Summer Olympics in Beijing for Vanity Fair. "My only regret is that I didn't Twitter my exit interview," McQuade told us by e-mail this evening.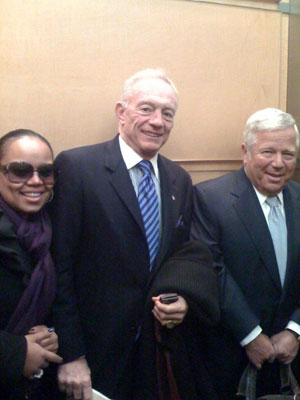 Cowboys owner Jerry Jones and Patriots owner Robert Kraft were at the Comcast Center yesterday for a meeting.
Was their presence related to the dispute between the NFL Network and Comcast over Comcast charging cable customers a premium for the channel? Probably, because Kraft chairs the NFL Broadcasting Committee and Jones the NFL Network Committee. Comcast declined to comment and an NFL spokesman said he was unaware of the meeting.
While Jones and Kraft walked through the building, a Comcast employee asked Jones if he planned to get rid of Terrell Owens. Jones smiled and dodged the question.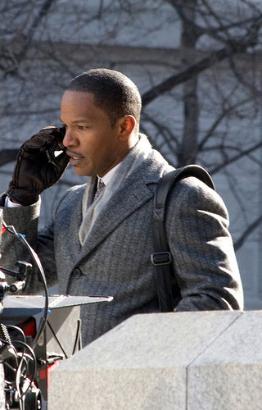 Jamie Foxx injured his leg playing basketball at the Sporting Club at the Bellevue Tuesday night. Foxx was playing ball with a group of guys when he got hurt and limped off the court. Eyewitnesses say Foxx, in town shooting "Law Abiding Citizen," was good natured about it and didn't complain about the injury. The Sporting Club asked Foxx if he wanted to be seen by a medic, but the actor declined and was treated by his own trainer. Meanwhile, fellow ballers teased that director F. Gary Gray, who's also a regular on the Sporting Club's basketball court, might have to work the injury into the picture. The film's shoot this morning at Holmesburg Prison was cut short because Foxx was in pain. He was seen at one point hobbling on crutches. A call to the film's publicist was not immediately returned this afternoon. Around the same time as Foxx was injured his co-star Gerard Butler was getting his work out on around the corner at Bally's (15th & Walnut) where he ran a treadmill, and lifted weights, as was first reported on The Buzz.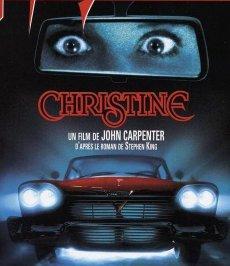 Accidents happen, as Councilwoman Maria Quinones-Sanchez and an aide to Councilman Bill Greenlee can attest.
Two Fridays ago, the councilwoman was backing into her assigned parking space outside City Hall when she struck Julie O'Connell, who handles constituent services for Greenlee, knocking O'Connell to the icy ground.
Sources tell us that O'Connell's fur coat was damaged in the accident and that Quinones-Sanchez offered to pay her $75 to clean it. Yesterday afternoon Councilman Greenlee, speaking on O'Connell's behalf, said he did not know about the damaged coat, but that O'Connell had "a twinge in her lower back" for which she had been to physical therapy as a precaution. "It was a minor accident. She's gonna be OK," said Greenlee, who did not believe O'Connell had missed any work because of it.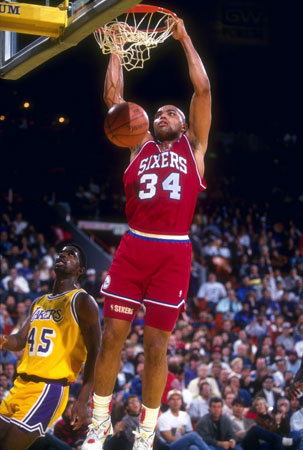 Charles Barkley is going to jail. The Sixers legend pleaded guilty yesterday in an Arizona court to two counts of driving under the influence over a Dec. 31 incident, TMZ has reported.
Barkley was sentenced to 10 days in jail, but will only serve five if he completes an alcohol-education program. He must also pay a $2,000 fine before his sentence starts on March 21. Barkley, you may recall, amusingly told arresting officers that he had ran a stop sign because he was in a hurry to receive oral sex from a woman whom he was picking up across the street. And speaking of blowing, the AP reports Sir Charles will be required to install a breathlyzer type ignition device on his cars.
We wish the Round Mound of Rebound all the best in lockdown.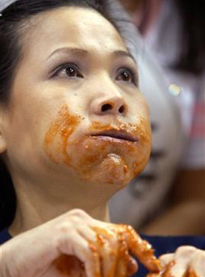 Sonya "Black Widow" Thomas, the only woman to win a Wing Bowl, battles tomorrow, on Fat Tuesday, in the Showboat Mudbug Eating Championship, a crawfish competition, at the House of Blues at the Showboat, in Atlantic City. Thomas will face off with local pros Eric "Steakbellie" Livingston and Micah "Wing Kong" Collins at the event, sanctioned by Major League Eating. MLE/International Federation of Competitive Eating president George Shea was on with Angelo Cataldi and the 610 WIP morning gang Friday to diss the recent all-amateur Wing Bowl 17. They discussed a potential four-on-four pros vs. amateurs face off next year at Wing Bowl 18.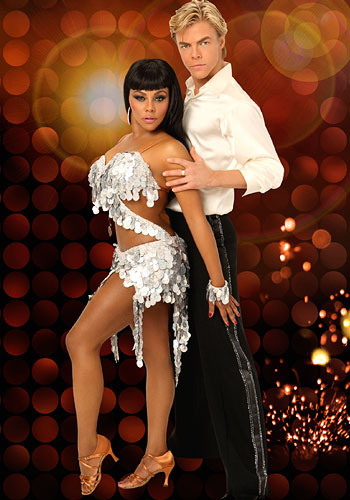 Here's the first picture of former Center City resident Lil' Kim with Derek Hough, with whom she'll soon be paired on ABC's "Dancing With The Stars." You'll recall the pint-size hip-hop diva was incarcerated at the Federal Detention Center (7th & Arch) from Sept. 2005 to July 2006 on a perjury rap. Kim was well-liked by fellow inmates, some of whom she later stayed in touch with. FDC's ladies in lockdown can root for their girl when the show starts March 9.