Archive: December, 2010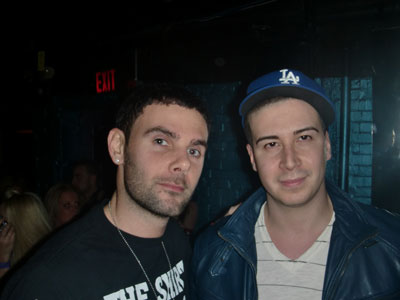 "Jersey Shore" star Vinny Guadagnino stopped at FUEL (1225 Walnut) for a protein shake and a Thai chicken wrap Friday afternoon before hosting a party at Roxxy (939 N. Delaware) with Q102's Rocco, who owns FUEL.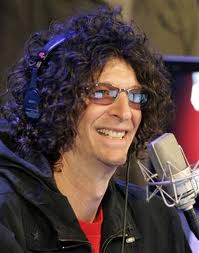 After hinting on-air for several months that he may retire, Howard Stern announced this morning on his Sirius XM Satellite Radio show that he has re-signed for five more years.
"On my first day in satellite radio Sirius had approximately 600,000 subscribers," Stern said on-air. "Today, the two companies have 20 million; and, in my view, we have just scratched the surface of how many people will get on board," Stern said, adding that he was excited that Sirius XM will now have better access on smartphones and other mobile devices.

94 WYSP brought Stern's show to Philadelphia listeners in August 1986 and he was heard on the station until leaving CBS Radio to launch Sirius in January 2006.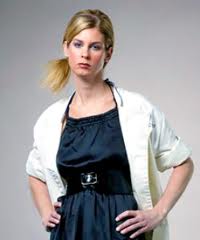 Talk about going down swinging.
Jen Carroll, chef at 10 Arts by Eric Ripert at the Ritz-Carlton, vehemently defended her dish of bacon and eggs which the judges felt was bland but nonetheless became the second chef eliminated from Bravo's "Top Chef All-Stars." Carroll said she would fight to the death against criticism of her food and she did. Before she even got around to discussing her dish the feisty chef was already full of attitude, mouthing off to the judges that they were smart enough to know to ask for more plates if they wanted separate plates.
"Philly going down fighting!," Carroll tweeted minutes after the episode. "Chef Jen is forever our All-Star for her amazing food, long-running Top Chef success and of course, her fearless Philly spirit," said the restaurant's facebook page after the show.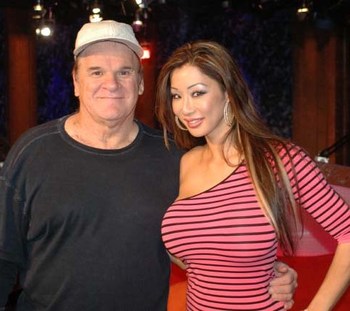 Pete Rose remains bitter about not getting into the Baseball Hall of Fame. But he's still getting into model Kiana Kim. The Phillies legend, 68, brought Kim, 29, who has appeared in Playboy special editions, with him to McStew's Irish Sports Pub (5316 New Falls) in Levittown Monday night, when he appeared on WBCB 1490 AM's Bill Werndl show. While Kim, more of whose modeling work can be found here, drew stares from the crowd, WBCB Program Director Paul Baroli, host of its afternoon Coffee with Kahuna show, sat in on the interview in which Charlie Hustle discussed being snubbed by the Hall, and traveling to Vietnam with Joe DiMaggio on a USO trip.
Click here to read more from our column in today's Daily News.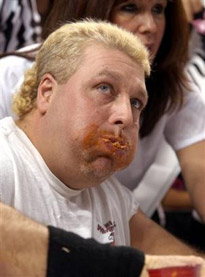 Five time Wing Bowl champion Bill "El Wingador" Simmons revealed today on 610 WIP that he will return to compete in Wing Bowl 19 Feb. 4 at the Wells Fargo Center.
Wingador, 49, announced his retirement from competitive eating minutes after losing Wing Bowl 16 in 2008 to Joey Chestnut.
The South Jersey resident told WIP's Angelo Cataldi this morning that last week "He ate two pizza steaks and two pizzas and realized he was still hungry and his hunger extended to the glory of victory," Cataldi said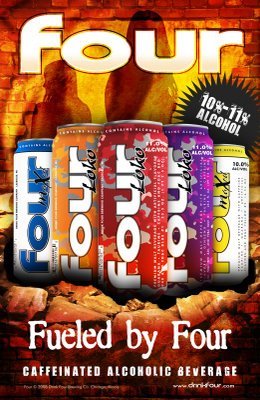 Chef Matt Levin started stockpiling Four Loko (the not-tasty, but not as dangerous, unless you're an a--hole college kid, as reactionary media types and politicians would have you believe, malt-liquor/energy drink) as soon as it started being banned in different locations.
And now on Monday, Levin is offering a Four Loko Dinner at Adsum (700 S. 5th) where he'll pair four dishes with four flavors of Four Loko. Two seatings, at 6 and 8 p.m. are offered and the cost is $35 per person.
The menu includes: Moroccan lamb 'sausage and peppers' with Adsum's Loko Yoko cocktail; BBQ Picnic featuring Loko pearls and pickled watermelon rind, paired with Lemonade Loko; vanilla pain perdu with Loko slushy and gelee, served with Watermelon Loko; and Loko pate de fruit, with Fruit Punch Loko.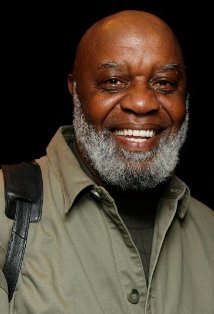 Franklin Ojeda Smith, a Sociology professor at Richard Stockton College, calls his recent appearance on HBO's "Boardwalk Empire" the "highlight of my career thus far."
He played Deacon Cuffy in a few pivotal baptism scenes in last week's episode of the show that takes place in Prohibition-era Atlantic City.
Smith told us that his role on the show, which ended its first season last night, converges a couple of sectors of his life. He's lived and worked in South Jersey for nearly 40 years, and he co-authored a book in the late 1970s, as casino gambling came to Atlantic City, called "A City Revitalized: The Elderly Lose at Monopoly."