Archive: December, 2009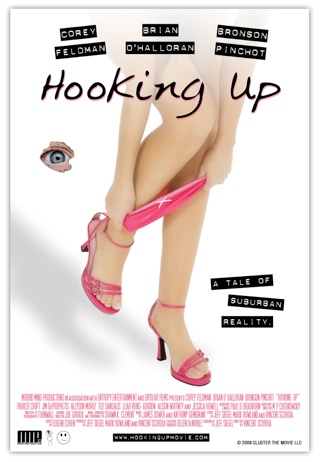 Actor Brian O'Halloran, best known for playing Dante Hicks in "Clerks" and working on many of Kevin Smith's other films, was in town not long ago working on the James L. Brooks comedy, playing a waiter in a Reese Witherspoon and Paul Rudd date scene shot at Union Trust (717 Chestnut).
He also worked in the area on M. Night Shyamalan's "The Happening," but before both of those projects, O'Halloran spent some time in Bucks County shooting the teen-sex comedy "Hooking Up," out tomorrow on DVD.
O'Halloran plays a high school principal and father of a student who aggressively pursues her chemistry teacher, played by Bronson Pinchot.
Jack Rose, whose masterful acoustic guitar playing earned him the admiration of many fans and humbled other musicians, has died, Arthur magazine has reported.
Friends say Rose, 38, died this morning of an apparent heart attack.
Our sincere condolensces to Rose's friends and family.
Last night we posted that Allen Iverson had returned to his former haunt, the T.G.I. Friday's on City Avenue, and said The Answer had been there early Friday evening eating with friends. The information was inaccurate. He was in Atlanta.
This post has been updated.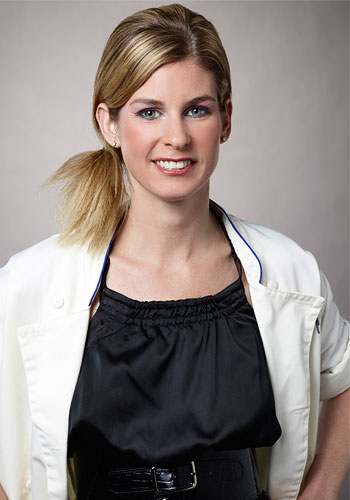 We're sorry to say that Jennifer Carroll, chef de cuisine at 10 Arts by Eric Ripert at the Ritz-Carlton, was eliminated tonight from Bravo's "Top Chef." Carroll, 34, a fan favorite, was the last contestant to be eliminated before next week's finale.
The Somerton raised Carroll, a Mt. St. Joseph's graduate was in her kitchen tonight cooking for a restaurant full of fans at 10 Arts, which has hosted "Top Chef" viewing parties all season long.
Despite her elimination, which resulted in a duck dish the judges deemed too salty, Carroll and 10 Arts will host a finale viewing party next Wednesday where guests can book a $65 dinner (before tax and tip) that includes vodka and champagne tastings and a signed menu from Carroll.
Two new drinks at Diego's (2676 Bridge) in Bridesburg: The Tiger, "it gets you and your two girlfriends drunk," and The Iverson, "tastes better the second time around" says bar owner Diego Ramos, formerly of Q102. Diego says bartender Jimmy Miller won't reveal, even to him, exactly what's in the new drinks, which are both $7. He says Miller's such a big Iverson fan he has a "Hold My Own" tattoo which is one of The Answer's many tats.
David Brind was raised in Society Hill, but schooled at Friends Central on the Main Line, where many of his friends lived and where much of the screenwriter's new film, "Dare," was shot.
The movie, which opens Friday at the Ritz at the Bourse (4th & Ranstead), casts Emmy Rossum and "Friday Night Lights" actor Zach Gilford as two-thirds of a teen love triangle, and also features "SNL" alum Ana Gasteyer, Alan Cumming, Sandra Bernhard and Cady Huffman. Bernhard and Huffman appeared in "Twenty Dollar Drinks," which Brind directed.
Brind, who attended Yale after graduating from Friends Central in 1996, attended Columbia University's film school after realizing he wanted to be a screenwriter. As his senior project in film school, Brind wrote "Dare" as a short, which was shot by fellow student Adam Salky in 2005. Salky also directed the feature-length version.