Archive: December, 2009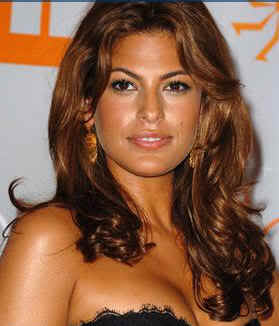 Sexy screen siren Eva Mendes, who was booked under an alias, got her hair blown out at Richard Nicholos Salon (1716 Sansom) earlier this afternoon. No word on why the actress is in toown...Also this afternoon Upper Darby native actor Jamie Kennedy and girlfriend Jennifer Love Hewitt acted "very lovey dovey," says our spy, while waiting in line for coffee at Starbucks at the Phoenix (16th & Arch). Love Hewitt paid and left a very nice tip.
Better late than never, veteran sports broadcaster Don Tollefson has become a father at 57.
Congrats to Tolly and wife Marilyn Torres-Tollefson, 35, who welcomed a daughter, Gabriella Laura, at 12:42 a.m. today.
"I'm a 57-year-old first time daddy, and it feels terrific," Tolly told us by phone earlier.
It wasn't hard to miss Shaquille O'Neal at the Comcast Center this afternoon wearing a pair of 3D glasses as he took in the building's free and open to the public holiday display. Shaq, who wore a Cavs sweatshirt, is a Comcast pitchman and headed up to the corporate offices after watching the lobby show. The Cavs take on the Sixers tonight.
South Philly's Josh Colon hopes that his position on the cast of "The Real World: DC" will lead to a reality-TV career.
Colon, 23, who was raised at 8th and Oregon and works at both Pat's King of Steaks and Tony Luke's, said that he was "the guy with the girlfriend" when the cast mates moved into the house and that "there will be some interesting story lines because of that."
Asked if he still has a girlfriend, Colon said, "You'll have to tune in to find out."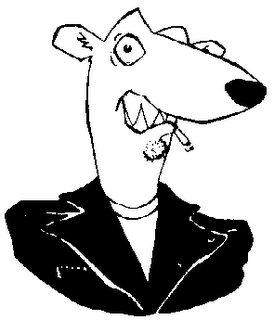 Chicago punk act Screeching Weasel will play Philadelphia for the first time in 17 years thanks to Andy Nelson of R5 Productions, which brings the group to the Trocadero (1003 Arch) on April 23 with Lemuria and
the Challenged. It's the band's only East Coast appearance. Their last Philly show, in March 1993 at J.C. Dobbs went on to be released as part of a live/b-sides CD "Thank You Very Little." Frontman Ben Weasel's other band, the Riverdales, will play April 24 at the First Unitarian Church (2125 Chestnut). Screeching Weasel tickets are $19 and on sale Friday through the Troc, R5 Productions, at AKA Music (27 N. 2nd) or via Ticketmaster.
Dave Roberts was supposed to emcee yesterday's Philadelphia Public Relations Association's ceremony honoring "Action News" anchor Jim Gardner, but the weatherman, who retired Friday, injured his knee running in the studio during his final broadcast.
Roberts, 73, was scheduled to have an MRI yesterday afternoon. So 6ABC meteorologist Cecily Tynan stepped in as emcee at the Ritz-Carlton reception at which PPRA President Bill Cowen presented Gardner with the Gold Medal award. Tynan and Gardner's longtime colleagues Lisa Thomas-Laury and Vernon Odom shared stories and laughs that they had had with Gardner, with Odom using the best word of the day - "horsepuckey" - while comparing cable news to "Action News."
Gardner thanked his wife, Amy, whom he introduced as Amy Goldman, (Goldman is Gardner's real last name) for helping him loosen up, as Thomas-Laury said he was "tightly wound" when she first met him in the '70s. Gardner, who started at WPVI in 1976, said that he would consider the PPRA award as being given to all 138 employees of "Action News," but as he had a particular place on his bookcase, the 137 other staffers would have to come over to look at it.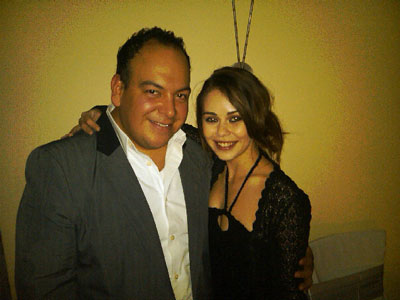 Allen Iverson and Thaddeus Young picked up Godfather hoagies and sweet potato fries to go from Donnie Mac's Deli on 4th (326 Fayette St.) in Conshohocken on Saturday, signing autographs in the deli before they left... Eagles cornerback Asante Samuel ordered "The McNabb," the chicken cheesesteak with American cheese, lettuce, tomato, ketchup and mayo favored by Donovan McNabb at Talk of the Town (3020 S. Broad) the other day... Actress Alexis Dziena, who played E's jealous girlfriend on HBO's "Entourage," was among guests at a Saturday night wedding reception at Paradiso (1627 E. Passyunk) of a gay couple who were wed in Connecticut.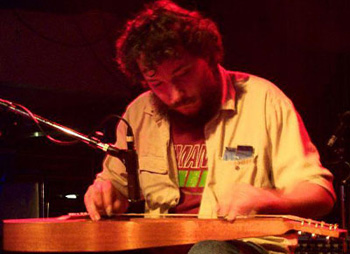 Thurston Moore, leader of veteran New York noise rockers Sonic Youth, was among the friends and fans of Jack Rose who attended the guitar extraordinaire's Saturday memorial services at Bringhurst Funeral Home, in Bala Cynwyd.
Rose, who was 38, died of a heart attack on Dec. 5. He was buried Saturday at West Laurel Hill Cemetery.
The Virginia native moved to Philadelphia in 1998, and made Kensington his home in recent years, while showcasing his masterful work on the six-string, twelve-string and lap steel guitars on such releases as 2005's "Kensington Blues" and live recordings "I Do Play Rock N' Roll" and "The Black Dirt Sessions," this year.