Archive: December, 2008
Dan Gross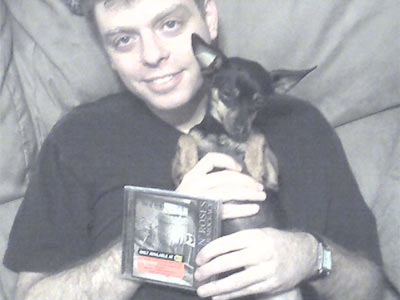 West Philly's Ben Morgan, who books bands at the Mill Creek Tavern (42nd & Chester), didn't want a dog, but his live-in girlfriend, Allison Paul, did. In March, Morgan, who also plays in the Rare Birds and occasionally performs as a German rapper, MC Digga, told Paul they could get a dog when "Chinese Democracy" came out. Morgan assumed the long-awaited Guns N' Roses record, 17 years in the making, would never come out. He was wrong. The record, which can be listened to here, was released Nov. 23, days after he agreed to take care of his mother's 3-year-old Chihuahua, Rizza. "I like the dog a lot more than the record," says Morgan, who's still getting used to the new project by Axl Rose and an army of musicians he brought in over the lengthy recording. If you ask us, out of 14 songs, five or six are pretty good, and the rest are so-so. "Shackler's Revenge" is the best track, but it's still not Guns N' Roses without Slash, Duff, and Izzy.

Dan Gross
Congrats to Donovan McNabb and wife Roxie who welcomed twins early this morning, as NBC 10's John Clark has reported. The babies, a boy and a girl, have a four-year-old sister Alexis. Reached moments ago, McNabb's spokesman Rich Burg declined comment. The Iggles QB is expected to discuss the happy news at his regular Wednesday media conference tomorrow.
Dan Gross
Wonder if "Mixmaster Mike" Nutter will show up to catch the upcoming set by the Sugarhill Gang at Cheerleaders Gentleman's Club (Front & Oregon)? At Hizzoner's inaugural bash and several times throughout the campaign, Nutter busted into a rap from the hip-hop pioneers' classic 1979 hit, "Rapper's Delight," to the delight of various crowds. He's pictured at left performing with the group this summer at the Strawberry Mansion Community Center. The group will play its most famous tune and several others at the Cheerleaders' annual holiday bash Dec. 17 when DJ Cool Whip will also provide some tunes. The party starts at 9. VIP bottle service and table reservations are available by calling 215-467-1980 ext. 4. Admission will be $20 at the door.
Dan Gross
Tina Fey's composer husband Jeff Richmond could be sleeping on the couch for a while.
In an interview with Maureen Dowd for a Vanity Fair cover story on Fey, Richmond revealed the cause of the scar on the Upper Darby native funnywoman's left cheek, which she has never publicly discussed.
Richmond says Fey was cut by a stranger when she was five. "It was in, like, the front yard of her house, and somebody who just came up, and she just thought somebody marked her with a pen," he told Dowd. "That scar was fascinating to me" Richmond continued. "This is somebody who, no matter what it was, has gone through something. And I think it really informs the way she thinks about her life. When you have that kind of thing happen to you, that makes you scared of certain things, that makes you frightened of different things, your comedy comes out in a different kind of way, and it also makes you feel for people."
Dan Gross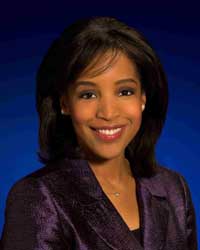 CBS 3 4 p.m. co-anchor

Angela Russell

will soon be leaving the station where she started in early 2006. We're told her contract was not renewed. E-mails to Russell and a station spokeswoman were not immediately returned this morning. We'll update the post if/when we hear more from them or any other details on Russell's departure. CBS 3 Vice President of Communications Joanne Calabria just got back to us and declined to comment on Russell.
Dan Gross
Former House Speaker

Tip O'Neill

once said all politics is local. And now all competitive eating is local too. 610 WIP's

Angelo Cataldi

announced this morning that Wing Bowl 17, which will be held Jan. 30, will once again be open only to Philly-area amateur eaters. Cataldi said this morning that they kicked out the pros and were "going back to the roots of Wing Bowl."

The brainchild of co-host Al Morganti and Cataldi, the annual celebration of gluttony and strippers began in 1993 with less than a hundred spectators in the lobby of the Wyndham Franklin Plaza Hotel, now the Sheraton City Center. Tickets go on sale at 10 a.m. Dec. 15 for the Wachovia Center event.

Reigning champion Joey Chestnut, who beat his previous record by eating 241 wings at this year's contest, had won three years in a row. He and many contestants in recent years, were professional eaters who appear regularly in events sanctioned by the International Federation of Competitive Eating, Major League Eating and other professional contests.