Archive: November, 2011
Camden native actress Tasha Smith, in town yesterday promoting her new TBS series, Tyler Perry's "For Better or Worse," returned to her alma mater, Camden High School, to speak with students. Smith also stopped at the Camden Creative and Performing Arts High School.
The actress was joined by Michael Jai White, with whom she co-starred in two Perry films, "Why Did I Get Married?" and "Why Did I Get Married Too?" The pair reprise their roles in "For Better or Worse," which premieres Nov. 25.
Smith, who also appeared in "Couples Retreat" and "Jumping the Broom," told us she was glad to have time to "see some friends and my old stomping grounds."
"Real Housewives of New York" star Ramona Singer signed bottles of her Pinot Grigio delle Venezie Monday evening at the PA Wine & Spirits Store at Franklin Mills Mall.
Kiss guitarist Ace Frehley signed his new book "No Regrets," Monday evening at the Barnes & Noble on Rittenhouse Square.
The ESPN Monday Night Football crew of Ron Jaworski, Jon Gruden and Mike Tirico stopped by Chickie's & Pete's (1526 Packer) before Monday's game.
Bradley Cooper stopped to pet a dachshund being walked by an attractive blonde on Kelly Drive Saturday afternoon. The Rydal-native "Hangover" star, in town shooting "The Silver Linings Playbook," was jogging when he stopped, introduced himself as "Brad" and played with the dog for a few minutes before being picked up by a driver. The young woman tells friends she wishes that Cooper had pet her instead.
On Sunday, we hear, Cooper was photographed for People's Sexiest Man Alive issue at the Fort Washington estate of Advanta chief executive Dennis Alter. Alter, whose home is for sale for $30 million, is said to be a friend of Cooper's; he didn't return a request for comment yesterday. Cooper's publicist last week denied that the actor was being photographed for People, and said that the shoot was for another magazine doing a story about "Hangover 2."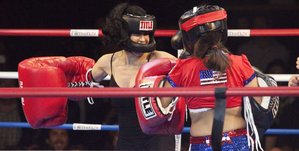 Lenny Dykstra did not fight Jose Canseco Saturday night.
That's all that we know for sure.
As for why the former Phillies star did not take part in the Battle of the Baseball Bad Boys, during Alki David's "Celebrity Fight Night" in Hollywood, we got a different story from all sides involved.
Comedian/actor Chris Tucker was among those getting a book signed Friday night by singer Harry Belafonte at the Free Library of Philadelphia's Central Branch.
Belafonte was interviewed by former Fox 29 personality Tracey Matisak, and veteran CBS3 broadcaster Trudy Haynes was also in the audience.
The night before, Tucker, in town playing a mental patient in "The Silver Linings Playbook," which will be shooting here a few more weeks, and a guest dined on pork chops, potatoes au gratin, and green beans at The Palm (200 S. Broad).
Lenny Dykstra has pulled out of tonight's Battle of the Baseball Bad Boys against Jose Canseco despite being paid $5,000 cash on Thursday, according to promoter Damon Feldman.
Feldman said moments ago that he and main promoter Alki David met Dykstra on Thursday and paid him cash. The former Phillies star was to receive another $10,000 after the fight but informed promoters around 6 EST tonight that he would not show up.
Dan Herman, who until severing ties tonight with Dykstra had served as a manager for him, arranged Dykstra's participation in the bout and confirmed that Dykstra was paid a portion of his purse in advance and has pulled out of the fight. "I grew up idolizing Lenny Dykstra but it was all a lie," Herman said.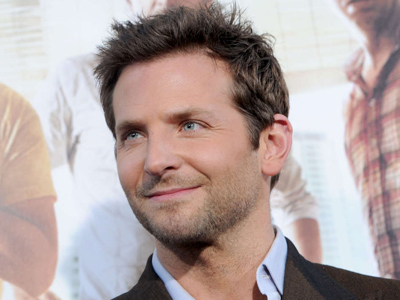 Is Bradley Cooper the "Sexiest Man Alive"?
We hear People magazine is about to shoot the Rydal-raised Germantown Academy grad for its "Sexiest Man Alive" issue. Whether he is the sexiest man alive, or just a runner-up remains to be seen, but the actor, here shooting "The Silver Linings Playbook" certainly appears to be a contender.
People says it can neither confirm nor deny any participants until the issue is out Nov. 18. Cooper's publicist says he has a photo shoot in town this weekend, but it's for another publication to promote the DVD release of "The Hangover 2."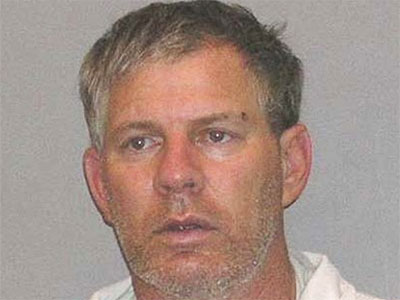 Where is a professional athlete gone broke and facing criminal charges to turn? If you're a loyal reader, you know there is only one answer: Celebrity Boxing Federation promoter Damon Feldman.
Embattled ex-Phillies star Lenny Dykstra will take on Jose Canseco in Alki David's Celebrity Fight Night featuring a Battle of the Baseball Bad Boys, at the Avalon Concert Hall in Hollywood. The fight, at 9 p.m. EST Saturday will be online streaming at FilmOn.com and according to Feldman, will also be available on pay-per-view television through Comcast and other providers.
Dykstra had been a scheduled guest at a sports memorabilia show this weekend at Oxford Valley Mall, but according to Feldman, who is promoting the fight with Alki David, Dino Bomis, and Bobby Capone, the guys bought Lenny out in order for him to be able to fight in California on Saturday.