Archive: November, 2009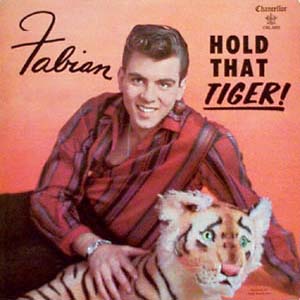 South Philly born crooner Fabian Forte says it was "f---ing incredible," that Secretary of State Hillary Clinton on Friday admitted having a crush on him during a speech in the Phillippines.
According to NYMag.com, Clinton was asked, "If you had a crush, aside from Bill Clinton, who would it be?" She replied that "Many, many, many, many years ago, when I was young, there was a singer in the United States whose name was Fabian," and that she was president of the Fabian Fan Club.
"I thought it was beautiful — being a politician, she got herself out of that one pretty good," Fabian told New York magazine's Dan Amira while cutting trees at his home in Western PA. Fabian who still performs regularly with Frankie Avalon and Bobby Rydell must not have been offended by Clinton's statement that he was a singer, and says he's a fan of hers too.

Buster Douglas, former heavyweight champion of the world, steps into the ring Friday at the Ramada at the Philadelphia Airport in a Celebrity Boxing bout.
And unless he's fighting with one or both arms tied behind his back, we imagine he'll promptly trounce his three challengers, 32° (16 S. 2nd) doorman Andrew "Dank" Dankanich and Robert and Domenic Botto of Botto's Italian Sausage and Botto's restaurant in Swedesboro, N.J., each of whom he will fight for one round.
Jose Canseco had been scheduled to take on Dank and the Bottos but was removed from the card after a financial dispute with promoter Damon Feldman. Rodney King, who fought a former cop in his last Celebrity Boxing bout, takes on actor Bob Meloni and Daniel "Tailor of Terror" Morroni.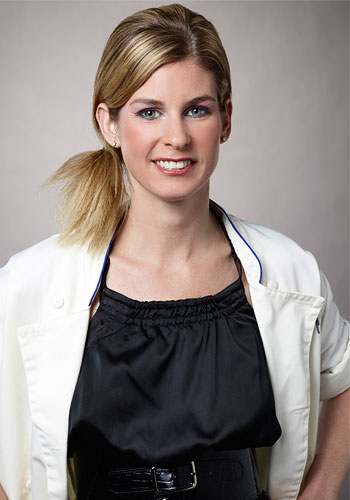 Jennifer Carroll still gets teased at work for her televised admission that sometimes hair-pulling can be fun.
The "Top Chef: Las Vegas" fan favorite, who is executive chef at 10 Arts by Eric Ripert at the Ritz-Carlton, says her "cooks go home after dinner service and watch the show, then they come in the next day and make fun of me."
It's diaper duty for 610 WIP/Fox 29's Anthony Gargano and wife Tamara who welcomed a son, Anthony, Wednesday afternoon. Cuz says Anthony, who was exactly 8 pounds, has big hands and feet so he's "thinking quarterback or pitcher." The baby shares a birthday with Gargano's former WIP co-host Mike Missanelli, now at 97.5 The Fanatic/950 ESPN.
Philadelphia contestants from "So You Think You Can Dance" and "America's Next Top Model" were both eliminated from their shows last night. Northeast native Peter Sabasino, a CAPA graduate, who specializes in tap dance, was voted off the Fox hit dance show while Upper Dublin High grad Jennifer An, raised in Fox Chase/Ambler, was eliminated after outlasting nearly a dozen other contestants in the running toward becoming "America's Next Top Model." We're happy to say that "Top Chef" homegirl Jennifer Carroll, who is chef at 10 Arts by Eric Ripert at the Ritz-Carlton is still safe despite three recent appearances in the bottom three facing elimination from the Bravo series.
Marlton actress Andrea Langi is featured prominently on tonight's "Mercy" (8 p.m., NBC). Langi, last seen on film having bathroom sex in a bar with Mickey Rourke in "The Wrestler," plays a stripper with a heart of gold in the medical drama. It turns out her character, Destiny, has a special bond with the father of nurse Veronica Callahan, played by Taylor Schilling.
We hear Bryant Gumbel will be in town today working on a piece about disgraced NBA referee and Delco native Tim Donaghy for an episode of his HBO "Real Sports" show...CNBC's Jim Cramer picked up a T-shirt and two soaps, root and lemongrass, at Art in the Age (116 N. 3rd) during a shopping trip through Old City this weekend. The accommodating Wyndmoor native donned the Art in the Age shirt for a picture with store associate Eric Osterman...Ryan Howard and a date dined at Barclay Prime on Rittenhouse Square Monday night and later stopped for drinks at Bleu Martini (24 S. 2nd). Teammate Brad Lidge and wife Lindsay were spotted shoe-shopping Sunday afternoon at Steve Madden in the Cherry Hill Mall...Norristown native and Dodgers legend Tommy Lasorda signs bottles of chianti or pinot grigio from his Lasorda Wines collection from 5 to 7 p.m. today at the Pennsylvania Wine & Spirits Store (1940 S. Columbus)...Philly Pops conductor Peter Nero was guest of honor at the Mario Lanza Institute for an event marking the 50th anniversary of the South Philadelphia singer's death. The maestro was accompanied by former state Supreme Court Justice Sandra Schultz Newman. All this and more in today's column.

Arnold Schwarzenegger says that he's "been roasted by the Friars Club . . . sculpted in salt-water taffy... had my painting done in jelly beans," but that the birthday song he received from East Falls' Harry Jay Katz "is one of the most creative birthday tributes I have ever received."
Katz asked musician Skip Denenberg to write and record a birthday song for Schwarzenegger, who turned 62 on July 30. In a recent letter to Katz, the California guv said that he had just gotten around to listening to the song but was "very, very grateful." He sent his best to Katz' girlfriend, Debra Renee Cruz, and said that he hopes to see Katz sometime "before we get too old to recognize each other."
Denenberg told us yesterday that he's glad that Schwarzenegger enjoyed the song, and said that he's been an Ah-nuld fan since the early '80s, when he encountered the aspiring actor at Joe Allen's in Los Angeles. "Schwarzenegger lit up the stinkiest cigar you could ever imagine," says Denenberg, who was trying to eat and sarcastically thanked the Austrian for smoking. Denenberg has never forgotten that Schwarzenegger misunderstood him and reached into his pocket to "graciously" offer the stranger one of his cigars.