Archive: November, 2007
Filmmaker/musician and all around weirdo Vincent Gallo, who directed the excellent "Buffalo 66," will perform as RRIICCEE along with former Hole guitarist and ex-Drew Barrymore boyfriend Eric Erlandson Dec. 9 at Johnny Brenda's (Frankford & Girard). Gallo, who once offered his semen for sale for $100,000 to a woman wishing to get pregnant via his website , also famously convinced Chloe Sevigny into providing him a BJ on camera, (for art's sake) in "The Brown Bunny." Show promoter Sean Agnew, of R5 Productions, where $20 tickets may be ordered, describes the intimate seated show as improv music on the quiet side of things. Of course, as it's at a bar, you gotta be 21 for this.
P.S. Speaking of Barrymore, did anybody else see Hole at the Troc in the mid-90s where the actress hung out on the side of the stage holding Courtney Love and Kurt Cobain's daughter Frances Bean? Hole kicked ass that night.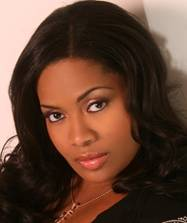 In July, Jonesy told us she hoped to bring her "Miss Jones in the Morning Show" back to Philadelphia within six months, and now she has. 100.3 The Beat is expected to announce at 5 tonight that it will syndicate her Hot 97 FM show from New York beginning a week from today. Jonesy (aka Tarsha Jones) kept listeners entertained and kept management at the Beat, then at 103.9 FM, busy with legal matters during her nearly two years at the station between 2002 to 2004. The Beat is the first station to syndicate her popular show in what we hear is a multiyear, seven-figure deal for the controversial hip-hop honey who recently issued a memoir, "Have You Met Miss Jones?" (Ballantine, $21.95). When Jonesy's show arrives, Laiya & Pooch, who now host mornings, will move to other shifts with Laiya in middays and Pooch teaming up with Touchtone in the evening.
Exton's Laura Grillo is splashed over several pages of the new Smooth magazine. The former Playboy model was christened Laura the Butt a few years back by 93.3 WMMR's Preston & Steve. According the the mag, which often features the hottiest of hot black honeys, "Not event Willy Wonka can have chocolate every day. Check out more at smoothmag.com
Congrats go out to "Fresh Air" host Terry Gross, who is no relation to us, who picked up the 2007 Literarian Award for Outstanding Service to the American Literary Community from the National Book Foundation Wednesday night in a New York ceremony.
Harold Augenbraum, executive director of the National Book Foundation called the 91 WHYY FM staple an "icon in the literary world." She interviews authors regularly on her show carried nationally on NPR, and on whyy.org, and even wrote her own book "All I Did Was Ask," a compilation of some memorable interviews.
As we told you in August, Gross's voice will be heard early next year in an episode of "The Simpsons," though sadly, she won't appear in animated form.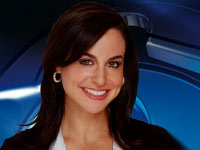 6ABC ANCHOR/reporter Jessica Borg's purse was stolen from an Action News van while she was reporting a story in Strawberry Mansion Tuesday night, sources say. Police were called and recovered the bag from a nearby car where Borg had seen it, but her wallet was missing from the bag. While it sucks for her that she'll have to replace her IDs, credit cards, and more, the good news, we're told, is that she had only about 50 cents in her wallet. We were unable to reach Borg to discuss her purse-snatching.