Archive: November, 2007
Not every state senator has his own "Dreamgirl," but Vincent Hughes does. His actress wife Sheryl Lee Ralph hosts a fundraiser party for the 7th District senator from 6 to 9 Monday night at World Cafe Live (3025 Walnut). Entertainers include Ledisi and Gerald Veasley and his band. Tickets are $50 to $500. For info, call 215-471-0507 or e-mail citizensforhughes@verizon.net
Don't believe anything you hear about hockey being on the wane. We know chicks are still into it. Flyers right winger Scottie Upshall indicated the answer was a definite yes when Preston Elliot asked this morning on 93.3 WMMR's Preston & Steve show whether he'd ever scored with two girls at once. "Let me just say that life is good," replied Upshall. The 24-year-old Canadian didn't give any more information after the radio hosts pressed for more details.
Tonight's grand opening party of G (111 S. 17th) has been postponed after a "pipe burst," says club spokeswoman Dana Lombardo, of Cashman & Associates, which is producing the opening night event. We'll keep you posted when we learn a new date.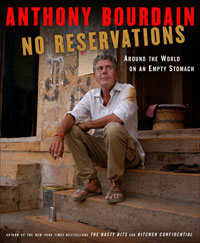 "Honestly, I've never even bothered with Philly," says bad boy chef/author/TV host Anthony Bourdain to the Philadelphia Weekly's Josh Valocchi. "It seems to me it's a two-horse town: Starr and Perrier." Clearly he's forgotten several other major players: Barbaro (RIP), Smarty Jones and Afleet Alex.
Bourdain, who reads from his new book "No Reservations: Around the World on an Empty Stomach" at the Free Library Saturday (2 p.m., It's free), also complains to the PW about "the worst kind of terrorists," animal-rights groups such as Hugs for Puppies, which recently protested foie gras, made from torturing ducks.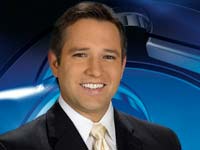 Here's a moment of live television that 6ABC's Chad Pradelli probably wishes he could forget.


The reporter worked as a weatherman at KMIR-TV in Palm Springs several years ago when he suffered some on-air intestinal distress. A TV industry website that frequently takes our stories without attribution linked this also today, but why bother to credit them...







Elkins Park native Revlon billionaire Ron Perelman has sued his hottie ex-wife Ellen Barkin in Manhattan Supreme Court, Page Six reported today. Perelman says Applehead I, the production company he started with Barkin and her brother, George, now serves as ""their personal piggy bank." The sexy actress and the Orthodox make-up mogul ended their six-year marriage last year, with Barkin getting a $40 million divorce settlement.
WILL BROOMALL-born Danny Bonaduce pose nude in the March issue of Penthouse?

TMZ says he'll do so to redeem his manhood after Perez Hilton posted these pics (WHICH CONTAIN NUDITY) of the "Partridge Family" actor's baby bird taken when he stripped naked last month at San Francisco's Erotic Ball. Bonaduce, as we reported Tuesday, will be at the Marple Sports Arena Jan. 19 to fight an as-yet-undetermined challenger, in a bout promoted by - who else? - Damon Feldman.

Interested contenders can sign up at Oasis Gentlemen's Club (6800 Essington) from 2 to 4 p.m. tomorrow. A Penthouse spokeswoman says Bonaduce was interviewed for the March Pet of the Year issue, but as for whether he'll be seen nude, she replied, "The issue hits the newsstands on February 19th, so time will tell . . . "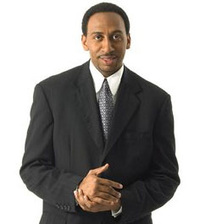 ESPN's Stephen A. Smith is among contenders in AOL's "Who's the Worst Sports Anchor" Contest.
He's up against CBS Sports' Shannon Sharpe for Worst Studio Host.
The former Inqwaster columnist has not appeared in that paper since August. Phawker reported in August that Smith had been stripped of his column. We told you later that the columnist, who had been expected to return to work as a reporter, did not, and extended his leave and had hired a stable of lawyers to represent him in an as-yet-unknown legal battle with the Inqwaster.