Archive: October, 2011
Here's a photo that appears to be Ryan Howard in a Rascal-style motorized scooter shopping at the Whole Foods in Plymouth Meeting. It was posted on Twitter by user @Hadji484 late this afternoon.
Some have questioned whether it really is The Big Piece, who tore his Achilles during the Phillies elimination game against the Cardinals Friday. Looks like him from what little you can see. And for what it's worth, we have reported about Howard shopping there in the past.
UPDATE: While the photo still seems legit, it was not taken Tuesday although Howard was in the market today. Our eyewitness says this afternoon Howard was walking on crutches, with some type of cast or brace on his leg, wearing an old-school Phillies track suit outfit and accompanied by fiancee Krystle Campbell.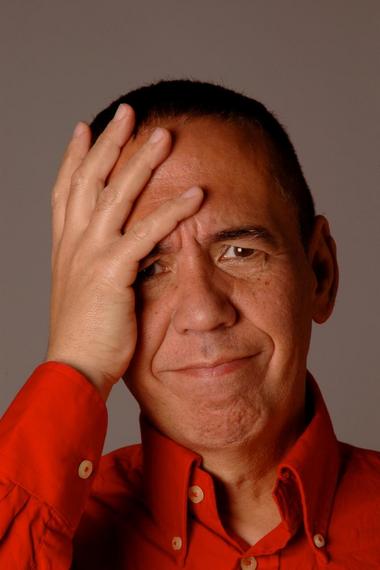 Last time Gilbert Gottfried was in town, the comedian made global headlines over his Twitter jokes about the tsunami in Japan.
He's hoping for a little less drama this weekend while he's here for two shows Saturday at Sarcasm at the Cherry Hill Crowne Plaza.
"The funny thing about it is the news stations made my jokes bigger than the actual tsunami," says Gottfried, who lost his gig as the Aflac spokesduck as a result of his jokes. "It was 'Gilbert makes tsunami jokes' and 'Oh there was a tsunami somewhere,' " he said.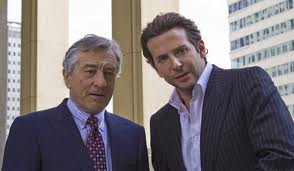 Robert De Niro was spotted in the elevator of 1818 Market St. the other day. The screen legend is in town shooting "The Silver Linings Playbook," along with Rydal native Bradley Cooper and "Winter's Bone" star Jennifer Lawrence.
It's a reunion for De Niro and Cooper, who worked together in Philadelphia last year on "Limitless," which initially was titled "The Dark Fields."
"Linings," based on the novel by La Salle graduate Matthew Quick, will shoot mainly in the suburbs, including Ridley Park, and, as we mentioned Thursday, it is also expected to shoot in Conshohocken.
A few hours after co-hosting "The View," Whoopi Goldberg was in Philadelphia Thursday, lunching with a party of 7 at Table 31 at the Comcast Center. The comedian/actress went for a chopped salad, hanger steak and chocolate cake.
Also in the restaurant at the time was Suzanne de Passe, a music and TV producer known for bringing the Jackson 5 to the attention of Motown's Berry Gordy. She was lunching with several friends.
Hip-hop producer Pharrell Williams also stopped at Table 31 for lunch last week while in town to meet with Comcast about Karmaloop TV, a network designed to target the youth market that MTV captured in the early 1980s. Williams and associates toasted what they hope was a successful meeting before he flew back home to Miami Beach.
Mondo Guerra usually wouldn't be caught dead in sweatpants, but the former "Project Runway" contestant says he might wear gray sweats and do a "Rocky" run up the Art Museum steps this weekend.
The HIV+ fashion designer spends most of his time these days speaking with college students and other groups on behalf of Merck's Living Positive by Design campaign. That's what brings Guerra, who spoke Friday at Philadelphia University, back to town Sunday for the AIDS Walk.
Guerra, 33, has been HIV+ since he was 22, but he didn't tell his family until just before a "Project Runway" episode two seasons ago in which he publicly revealed his status. "Coming off the show and revealing my HIV status, I felt I took on a responsibility to take on a role of advocacy," Guerra said.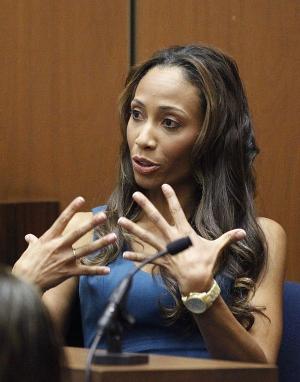 Dancer Nicole Alvarez, a 2000 graduate of the High School for the Creative and Performing Arts, was on the witness stand Tuesday in the Conrad Murray trial in L.A. Alvarez is a girlfriend and baby mama of Michael Jackson's controversial doctor, who is on trial for manslaughter in the death of the King of Pop.
Alvarez, who met Murray in 2005, when she was working as a stripper in Las Vegas, testified that she had been unaware that Murray had made $150,000 a month as Jackson's personal physician and that while she signed for packages of Propofol, the drug that likely killed Jackson, she had no idea what was inside the packages delivered to their apartment. Alvarez was in town with Murray in August 2010 when the pair dined at Barclay Prime on Rittenhouse Square.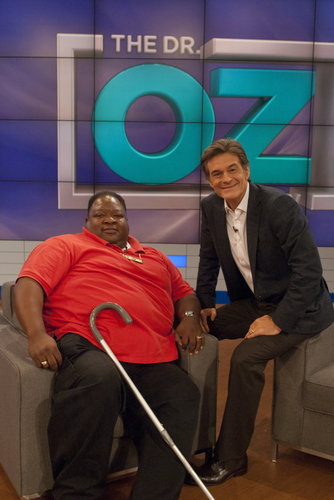 Philly hip-hop fans may remember Monty G as the hype man for Tuff Crew, and sports fans may know him for his rapping at Eagles and Phillies games, but America will see a different side of Monty, born Lamont Anderson, on Friday's "Dr. Oz Show." (4 p.m, Fox 29).
Monty, 42, responded to a casting call because he wanted help losing weight. Monty, who is 5'11," told me he was shocked to learn, after stepping on a scale on the show, that he weighs 456 pounds. Dr. Mehmet Oz is sending him to a training camp and asked him to try to lose 30 pounds by February. Monty says he hopes to lose more than that. He was also seen by a New York hospital because he's had a foot ulcer for about a year.
Monty lost his mother, Christina Jones, and father, Stanley Evans, this year. "My mother was my heart," he says, and he's been eating away his feelings.
Martin Sheen and son Emilio Estevez lunched at Smith & Wollensky at the Rittenhouse yesterday while in town promoting "The Way," which opens Friday at AMCs in Cherry Hill, Plymouth Meeting and Neshaminy. Estevez wrote and directed the movie in which his father stars. The guys met Mayor Nutter at WHYY's studios before an interview on "Radio Times." They were joined at lunch by Emilio's son Taylor Estevez, who is managing the promo bus tour, and Moorestown Friends graduate David Alexanian, a producer of the film.
Pro surfer Mike Parsons, returning from Europe, stopped at Legal Sea Foods at Philadelphia International Airport for a Neiman Ranch burger, which he ate at the bar. Parsons holds a world record for the biggest wave ever surfed - about 80 feet.
La La Anthony, wife of Knicks player Carmelo Anthony, and star of VH1's "La La's Full Court Life," spent the weekend at the Borgata in Atlantic City along with Po and Dice from her show. The former MTV host and pals dined at Michael Schulson's Izakaya and then partied at mur.mur, where Nick Cannon was spinning. Sunday the ladies had massages and facials at the Water Club's Immersion Spa before returning to New York.