Archive: October, 2011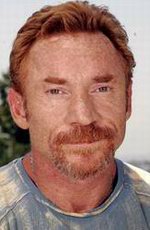 Danny Bonaduce is off to Seattle to host mornings on Classic Rock 102.5 KZOK starting Nov. 14, the station announced today.
The Broomall-born "Partridge Family" actor hosted mornings on 94 WYSP for a few years but was displaced in September when the longtime rock station turned into the FM home of SportsRadio 610 WIP.
Bonaduce and wife Amy recently listed their Old City condo on the market, asking $450,000, though he recently told me he hoped not to leave town for work.

Here's our video interview with talk host Wendy Williams.
"Boardwalk Empire" actress Paz de la Huerta hosted the Burlesque Halloween Party at Dusk Nightclub at Caesars Atlantic City Saturday night...
Jimmy Rollins, Scott Hartnell and James van Riemsdyk were honorary captains at tonight's Union playoff game against Houston. The Flyers and J-Roll watched the match from the PPL Park suite of team chief operating officer Nick Sakiewicz as did Phillies GM Ruben Amaro, Jr...
Frank Sinatra, Jr. dined Wednesday night at Delmonico's at the City Avenue Hilton with longtime friend and security Merrill Kelem, a former Atlantic City cop, radio host Sid Mark, who specializes in his father's music, and Mark's wife Judy, and some other friends. Sinatra was here taping an interview with Mark before a weekend of shows at the Borgata.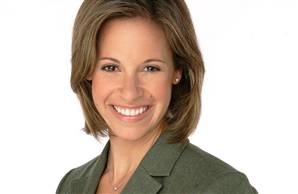 NBC "Today" weekend hosts Lester Holt, Amy Robach and Jenna Wolfe (who formerly worked as a sports reporter for WB17) joined the cast of SyFy's "Ghost Hunters" to investigate Eastern State Penitentiary last night. We're told their coverage of the visit, featuring "Ghost Hunters" paranormal investigators Grant Wilson, Jason Hawes, Britt Griffith, and Adam Berry, will air on both Saturday and Sunday's episodes of "Today."
Speaking of Eastern State, Eagles Brent Celek and Todd Herremans stopped by its Terror Behind the Walls tour Tuesday.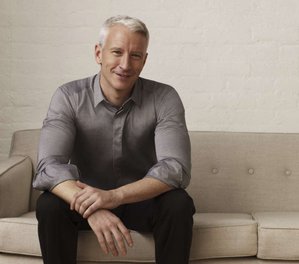 CNN's Anderson Cooper will take part in a live theatrical performance with middle-school students at the National Constitution Center on Friday as part of the new Fighting for Democracy exhibit.
The silver fox will be in town that day promoting his new syndicated show, "Anderson," which airs weekdays (9 a.m. CBS 3). He'll arrive late Thursday night after his "Anderson Cooper: 360" broadcast and Friday morning joins CBS 3 anchors Ukee Washington and Erika von Tiehl on-air. He'll also appear on CBS 3's noon "Talk Philly" show and make some radio stops
"Everybody Loves Raymond" actor Brad Garrett stopped by the Borgata Poker Room to play a few hands before his show at the hotel's Music Box theater Friday.
The giant dined at SeaBlue before the show. The Borgata's Fall Poker Open begins Nov. 9th and features a $1 million top prize.
"Top Chef" contestants Jennifer Carroll (who recently left 10 Arts by Eric Ripert at the Ritz-Carlton) Carla Hall, Ed Cotton and Tiffany Derry were among those who helped Willingboro native "Top Chef" winner Kevin Sbraga celebrate the opening of his new restaurant Sbraga (Broad & Pine). More "Top Chef' alums, including Mike Isabella, Arnold Myint and Kenny Gilbert also joined Sbraga at his friends and family celebration.
Broad Street Bullies Dave Schultz and Bob Kelly hosted a party of eight United States servicemen and servicewomen who are about to deploy for dinner Sunday at Smith & Wollensky at the Rittenhouse. It was organized by the Flyers Wives Charity.
Shane Victorino is in Waynesville, Missouri today shooting an episode of ABC's "Extreme Makeover: Home Edition," along with Red Sox pitcher Clay Buchholz and Mets infielder Daniel Murphy.
The Phillies outfielder tweeted this morning about how excited he was to work with show host Ty Pennington. Singer Jewel is also involved in today's shoot at Waynesville High School.
The ballplayers will be seen during the Veterans day episode which airs at 8 p.m. Nov. 11.
"Jersey Shore" star Pauly D hosted the Epic Saturdays party at The Pool After Dark at Harrah's Atlantic City Saturday night.
Actor Bradley Cooper stopped by Slice (1740 Sansom) Saturday night for a margherita pizza with prosciutto and an arugula salad. The Rydal native, here shooting 'The Silver Linings Playbook," has become a regular at Slice which he discovered while here last year shooting "Limitless."
Comedian Brian Posehn, a huge metalhead, stopped by Teri's (1126 S. 9th) Thursday for the bar's heavy metal night. Posehn, who has appeared on The Sarah Silverman Program and Mr. Show, was in town performing at the Trocadero (1003 Arch).