Archive: October, 2010
Ryan Howard delivered the "Top Ten Reasons to Watch the Baseball Playoffs" on the "Late Show with David Letterman," via satellite from Citizens Bank Park late this afternoon.
Among Howard's list, which can be seen in its entirety on the show tonight (11:35, CBS3) :
No. 8: "One lucky viewer will win a free Tommy John surgery". No. 7: "We just had the Phillie Phanatic clipped, wormed and neutered." And No. 6: "Trips to the mound now include a fabulous Glee-style dance number."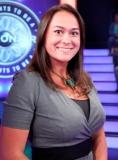 West Mount Airy's Diana Zalewski, 25, a recruiter, walked away with $61,600 after a two-day stint on "Who Wants to be a Millionaire." Zalewski, a graduate of Mount St. Joseph Academy in Flourtown and Penn made it to the $250,000 question, but played it safe rather than guess an incorrect answer and be reduced to only winning $25,000.
The question that stumped her: "In the classic thriller "Fatal Attraction," what is the name of the bunny who meets an untimely end boiling on a stovetop? A: Hopper B: Whitey C: Fluffy D: Snowball." The answer was B.
Zalewski told us she hopes to use some of her money to get an adventure-based reality show off the ground. She went on a getaway with her girlfriends after taping the show last month and, for fear of losing her money if she spilled the beans, didn't cave into the relentless questioning about how she did so her friends and family were surprised.
Shaquille O'Neal and the Rev. Jesse Jackson chatted for a few minutes last night and exchanged cards at Davio's (111 S. 17th) where they dined in separate parties. Shaq, whose Celtics play the Sixers tonight, was with a female companion and went for cheesesteak spring rolls, pasta bolognese, a longbone steak and a side of gnocchi and left a generous tip, while Jackson, accompanied by a male and female, chose a salmon platter.
Click here to read more from our column in Tuesday's Daily News.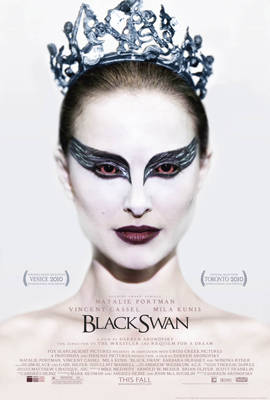 More than a dozen Pennsylvania Ballet dancers will attend the "Black Swan" screening opening the 19th Philadelphia Film Festival at 8 p.m. Thursday at the Annenberg Center (3680 Walnut). The 14 dancers are all featured in the Darren Aronofsky ("The Wrestler," "Requiem for a Dream") film, a thriller set in the competitive world of ballet, which stars Natalie Portman, Mila Kunis, and Winona Ryder. The dancers shot their scenes at SUNY Purchase in January.
Daily News Sexy Single Barette Vance is one of the Pennsylvania Ballet dancers in the film, as are Abigail Mentzer, Adrianna de Svastich , André Vytoptov, Holly Lynn Fusco, Ian Hussey, Kaia Annika Tack, Laura Bowman, Lauren Fadeley, Lillian DiPiazza, Megan Dickinson, Rachel Jambois, Ryoko Sadoshima and Sergio Torrado.
The dancers shot various ballet studio and performance scenes choreographed by Benjamin Millepied.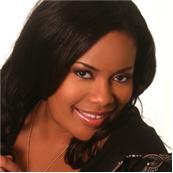 "Jackass 3-D" stars Bam Margera and Ryan Dunn used McGillin's Olde Ale House (1310 Drury) as their homebase last week for a day of press to promote the film, which opens Friday. The guys were well behaved until Shannon Wright, a longtime McGillin's server, said she'd heard them on the radio that morning. Bam asked her who she thought was funnier. When she said "Ryan," Bam kicked her ass, literally, but all in good fun...Sandy "Pepa" Denton of Salt N' Pepa partied Saturday at the Casbah nightclub inside Atlantic City's Trump Taj Mahal...Soulful songbird Jill Scott turned down a photo request at Cosi (4th & Chestnut) Thursday evening where she stopped for a take-out sandwich...Comedians Jerry Seinfeld and Howie Mandel tested out some jokes on each other at Atlantic City's Borgata where the old pals each performed on the same night recently...B-52's leader Fred Schneider and friends stopped at Stir Lounge (1705 Chancellor) after the group's recent sold-out show at the Electric Factory (7th & Willow). The "Love Shack" singer was very gracious to fans...Phillies infielder Mike Sweeney and wife Shara brought his dad Mike, who once played for the Angels, for dinner Friday at Davio's (111 S. 17th) where the hug-happy Phillies player left a generous tip...Phillies reliever J.C. Romero picked up six steaks with American cheese and fried onions from Talk of the Town (3020 S. Broad) the other day where Eagles punter Sav Rocca snagged two provolone steaks...Ailing Eagles QB Michael Vick dined at Ruth's Chris Steak House (260 S. Broad) a couple nights ago, and just before St. Joe's basketball coach Phil Martelli and wife Judy also visited...Sixers guard Evan Turner and agent David Falk watched some of Friday's Phillies game in the outside graffiti bar of Sampan (124 S. 13th) before heading inside to dine on Chef Michael Schulson's kobe beef satay, Korean BBQ, kobe sliders, and homemade ice cream.

Phillies Chase Utley and Jamie Moyer got together for dinner at Modo Mio (161 W. Girard) Tuesday night while across town skipper Charlie Manuel and his fiancee Missy Martin dined with another couple at Del Frisco's (15th & Chestnut). Manuel and Martin went for seafood appetizers and steaks, then dessert and a tour of the restaurant on which Uncle Charlie was very gracious to fellow diners who wished him luck. Still on vacation, but I figured I may as well put this up. And while I'm at it, and while the Phillies are getting ready to take on the Reds in the NLDS, let me point out that in July when I reported about Brandon Phillips' baby mama drama he went 4 for 19 at the plate in four games against the Phillies. Coincidence? More than likely. But feel free to pass along any embarrassing personal information about the Reds and I'll see what I can do...