Archive: October, 2009
On the day before his death, singer Al Martino was in a Fort Lee, New Jersey studio recording a cover of Garth Brooks' "If Tomorrow Never Comes." His wife Judith and son Al Cini shared the news with us Friday at the D'Anjolell Funeral Home in Broomall which held the viewing and memorial service of the South Philadelphia born show business legend. Martino, who turned 82 on Oct. 7, died of a heart attack Tuesday while cooking at his home in Springfield, Delaware County. The family says it's not sure whether the song will ever be released. Martino, a terrific singer and a true gentleman, who many remember for playing Johnny Fontane in "The Godfather," drew a large crowd of mourners, fans and friends alike, including broadcast veterans Bill Wright, Sr. and Bill "Wee Willie" Webber.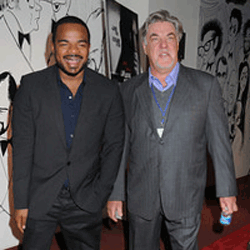 Since it's namedropped in the film, Del Frisco's (15th & Chestnut) seemed an appropriate choice for the "Law Abiding Citizen" premiere after-party Thursday night. Being only a few doors from the Prince Music Theater couldn't have hurt either. In the movie, which opened the Philadelphia Film Festival 18 1/2, Gerard Butler's imprisoned character asks for a 20 ounce Porterhouse steak, pomme frites and asparagus from DelFrisco's. While some have thought the chain steakhouse bought the plug as product placement, such is not the case. Director F. Gary Gray dined there a few times a week when the movie shot here and plugged the restaurant as a favor. Before the movie, Gray told us he would love to work in Philadelphia again and said the city "lent itself to the mood of the picture." "Everything is here, things I didn't envision we took full advantage of," he said. Gray thanked South Philly's Ari Hyman, who moved to LA four years ago, who worked with him as a creative executive on the film. Actor Bruce McGill said he walked the Ben Franklin Bridge "just to be able to say I walked from Philadelphia to New Jersey," the actor told us, admitting he took a taxi for the return trip. Regina Hall and Emerald-Angel Young, who play Jamie Foxx's wife and daughter also attended Thursday night's screening. Local actors such as Brooke Mills, who plays Butler's wife, Reno Laquintano, who plays his cellmate, John Wooten, and Keith Moyer attended the premiere screening of the film, which Dave Dougherty also worked on. Among newscasters who can be seen in the film are CBS 3's Dave Huddleston, 6ABC's Lisa Thomas Laury and former CN8 anchor Connie Colla who uses her own name in a news report.

Rydal-raised Jillian Apfelbaum is among producers of "Black Dynamite," a laugh- and action-packed parody/homage of 1970s blaxploitation films in which a pimp named Black Dynamite must scour the underworld to avenge the death of his brother, who was killed by none other than The Man. The film opens tomorrow. Apfelbaum says that an animated series based on the film is in the works and that there could even be a sequel if the film, which stars Michael Jai White ("Spawn") in the title role, is a success. Comedians Tommy Davidson and Arsenio Hall also appear. Apfelbaum, an Abington Friends High and Barnard College graduate, has her fingers crossed for the film, which was a big hit at Sundance. Speaking of "Black Dynamite," the film's director, Scott Sanders, is a big fan of Philly DJs Diplo and Sega. Sega attended a preview screening of the film last week at the United Artists Riverview, and Sanders and film star Michael Jai White later hung out with Sega and Diplo at an after-party at P.Y.T at the Piazza at Schmidts.
In other movie news, Northeast native Brooke Lewis is a producer and star of "iMurders," which is just out on DVD through Anchor Bay. The George Washington High and Temple graduate left the area for New York, where she worked for a few years in "Tony and Tina's Wedding," then took off for Los Angeles eight years ago, where she has been working ever since. Lewis says she's back in the city "at least three times a year just for cousins' weddings." Lewis' Philly Chick Pictures produced "iMurders," written and directed by Robbie Bryan, in which she plays a detective. Billy Dee Williams, Charles Durning, William Forsythe and Gabrielle Anwar co-star in the thriller about a social-networking site whose members keep getting killed.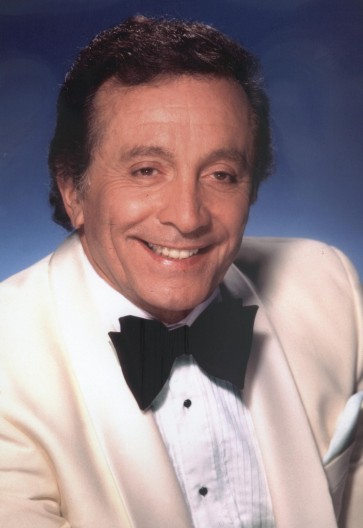 Singer Al Martino, known for hits such as "Here in My Heart," and "Spanish Eyes," and for playing singer Johnny Fontane in "The Godfather," died today at his home in Springfield, Delaware County, his family confirmed tonight.
Martino, who turned 82 on Oct. 7, was born in South Philadelphia as Alfred Cini and enlisted as a teenager in the military to serve in World War II. He had his first blockbuster hit in 1952 with "Here in My Heart," and has worked steadily ever since, continuing to record and perform around the world.
"I have so many wonderful memories of my father I don't even know where to start," said his son Al Cini this evening. He also praised his father's "warmth and great sense of humor," adding that the family was just beginning to talk about arrangements. Martino has two other children, daughters Alison Martino and Alana Cini. He is also survived by his wife Judi and several grandchildren.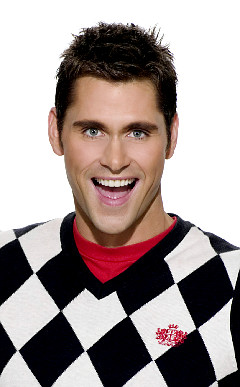 "I'm 40 now, but my plastic surgeon tells me I look like I'm 30," jokes Jack Mackenroth, a former "Project Runway" contestant who will be in town Sunday taking part in the AIDS Walk. "I've been positive longer than I've been negative," says Mackenroth, who was diagnosed HIV-positive 20 years ago. His appearance is on behalf of Merck's Living Positive by Design HIV-education campaign. "We're trying to fight the stigma of HIV through visibility," he says.
As for "Project Runway," which airs on Lifetime, Mackenroth says he doesn't feel there's a standout this season, unlike Christian Siriano, who won in 2008, the year Mackenroth was on the show. "I think they weeded out most of the clutter. Everyone who's left is fairly talented," says the fashion designer. Mackenroth will speak before, and then walk in, the event. Proceeds will go toward the AIDS Fund, which supports 30 HIV organizations in the Delaware Valley.
Center City raised Kevin Bacon and brother Michael, who perform together as the Bacon Brothers, signed about 200 of their "New Year's Day" benefit CD/DVDs for fans Saturday at Main Street Music (4444 Main) during the Homegrown Manayunk Fall Festival. The pair raised nearly $4,000 for the Save the Mummers Fund and enjoyed tomato pie from Marchiano's (4653 Umbria), which donated $200 worth to keep the Bacon fans full and satisfied...Flyers Jeff Carter, Ray Emery, Scott Hartnell, Danny Briere, Riley Cote, Mike Richards, Chris Pronger and James van Riemsdyk sat together in Section 236 of Lincoln Financial Field for the Eagles/Buccaneers game. Carter and Emery bought a round of beers from a vendor and tipped him nearly $50. The Flyers were also happy to sign autographs for kids during the game...Samantha Ronson, DJ and on-again, off-again girlfriend of Lindsay Lohan, and some friends stopped by Zee Bar (100 Spring Garden) late Friday night after spinning at Tavern on Broad (Broad & Walnut)...Bucs linebacker Matt McCoy dined twice Saturday. First he went with teammates Quincy Black and Niko Koutouvides for fried oysters, shrimp cocktail and filet at DelFrisco's (15th & Chestnut) and later turned up at Davio's (111 S. 17th) with Eagles lineman Todd Herremans and a few ladies. Both guys were celebrating birthdays and went for steaks. McCoy paid and tipped very generously...Jocks Andre Iguodala, Brent Celek and Stewart Bradley and Fox 29's John Bolaris were at G Lounge (111 S. 17th) Friday night partying with Wired 96.5's G-N Kang, and her teammates on the Philadelphia Passion, the Lingerie Football League team...Darren Daulton caught comedian Billy Gardell at Helium (2031 Sansom) Saturday night along with Comcast SportsNet's Michael Barkann and wife Ellen, who is doing some marketing work with the former Phillies catcher who got a lot of attention from the ladies at the club.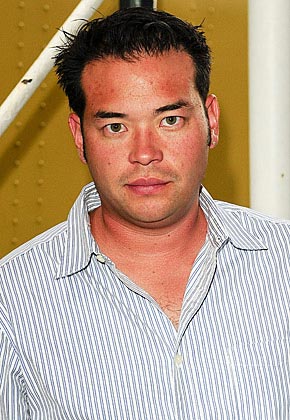 Berks County baby daddy Jon Gosselin stopped for drinks tonight at Village Whiskey (114 S. 20th) accompanied by a man and a woman and among a few stops showed up later at Parc on Rittenhouse Square where they stayed a while.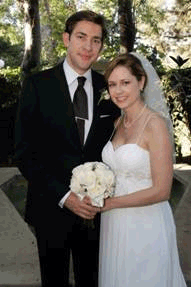 Last night, millions tuned in to see Pam (Jenna Fischer) and Jim (John Krasinski) get married on NBC's "The Office." The episode, one of the funniest in recent memory, featured a few dresses by Conshohocken based David's Bridal including Pam's gown from the Galina Collection ($399) and her bridesmaids' silver dresses ($145). On a side note, whoever at the show decided that Jim should no longer stare at the camera with that stupid look 12 times per episode, good work.