Archive: October, 2009
Wired 96.5's Chio encountered a naked man trying to gain entry into his South Jersey neighbor's car and house early Saturday after coming home from a sleep study. Chio asked the man what he was doing and he replied "I am just wasted, man. I'm with Tony." Chio, whose real name is Tim Acosta, called Cherry Hill police but continued to keep an eye on the man who, neighbors told him, had also tried to enter their homes. Chio used the incident to remind wife, Shawn, to always lock the door, as she sometimes forgets. Shawn says that she was upset that she slept through the incident as she would have loved to have had a video clip of her husband chasing a naked man. Cherry Hill police apprehended the man.
When Kimberly Hoffman made place cards of famous Philadelphians like Rocky Balboa, Donovan McNabb, and Ryan Howard, for her Friday night wedding to Micah Hauenstein at the Water Works restaurant she never expected the real Ryan Howard to show up.

The Phillies first baseman and a female companion stopped by the Water Works unaware the restaurant was closed for a wedding. Restaurant staff invited the pair inside for a drink and when owner Michael Karloutsos and family told Howard about the place cards, he happily areed to surprise the bridal party, getting a hug from the bewildered bride.

To thank Howard for being a good sport the kitchen sent him onion soup and tuna ceviche and lobster bisque for his date.

Howard was later seen backstage along with teammate Jimmy Rollins at Power 99's Powerhouse concert at the Wachovia Center headlined by Jay-Z. The hip-hop superstar dedicated his hit "99 Problems" to Michael Vick, who was also backstage.

In all likelihood, last night was Dawn Stensland's final day at Fox 29. The anchor, who we told you yesterday would be leaving beforfe the end of the year, anchored the 10 p.m. newscast and subsequent Phillies celebration coverage, but we hear station management decided yesterday that if the Phillies won, Stensland would not return so Fox 29 could go full speed ahead into the World Series with its new anchor team of Kerri-Lee Halkett and Thomas Drayton. Fox is broadcasting the World Series and also has tonight's Yankees/Angels ALCS game in which the Yankees could clinch. Yesterday we quoted the station spokeswoman that the timetable of Stensland's departure was still being worked out.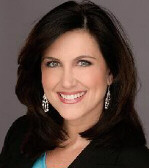 Fox 29 has confirmed that longtime anchor Dawn Stensland will be leaving the station at the end of her contract, which expires before the end of the year. The exact timetable of her departure is still being worked out, a spokeswoman told us moments ago. Kerri-Lee Halkett will take over as co-anchor of Fox 29 News at Ten alongside Thomas Drayton. Stensland, wife of fired CBS 3 anchor Larry Mendte, started at Fox 29 in December 2001 having worked previously at CBS 3.
Stensland, who has not returned our call this afternoon, today posted the following on her Twitter page: "Fox is not renewing my contract. I wanted you to hear that directly from me. Thank you for all your love and support over the years."
Wired 96.5's Chio will have his longtime Q102 sidekick, Diego Ramos, on at 7:45 a.m. tomorrow to explain what happened with Q102, which fired him after 19 years earlier this year. Ramos, who just opened the bar Diego's (2676 Bridge), in Bridesburg, says he's looking forward to the brief reunion with Chio, and says that "you never know what might come out of my mouth," regarding his split with Q102. He's sore that he never got to say goodbye to listeners.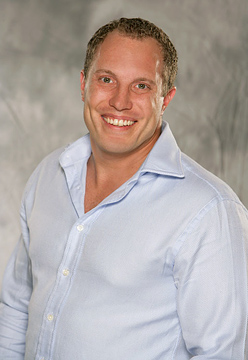 Cherry Hill native Adam Jasinski used his $500,000 prize from winning CBS' "Big Brother" to buy thousands of oxycodone pills to re-sell, authorities say. Jasinski, 31, was arrested over the weekend after he allegedly tried to sell a sock full of the powerful painkiller pills to an undercover federal agent. Jasinski, a Camden County Community College graduate, faces up to 20 years in prison and a $1 million fine if convicted on charges of possession with intent to distribute the narcotic. Jasinski made headlines while living in the "Big Brother" house last year when he referred to autistic children as "retards," which caused him to lose his job in public relations for the United Autism Foundation. Jasinski was also heard, on a live 24/7 Internet feed of the house, calling a gay castmate a "faggot."
Alan Ruck, of "Ferris Bueller's Day Off" and "Spin City," started work yesterday on "Booted," the indie comedy that has been shooting for a week. Jerry Blavat, rapper Azizz, NBC10's Bill Henley, Doug Shimell and DJ Omega, 610 WIP's Howard Eskin and Marc Farzetta, 94 WYSP's Gordon and sandwich mogul Tony Luke, Jr. are among those who have shot cameos for the film, by Shaun Paul Costello.
Ruck plays a meter maid in the film and shot a scene yesterday with Ryan Dunn of "Jackass." During a visit to the set yesterday we asked Ruck about the death of filmmaker John Hughes, who directed him in "Bueller."
"We weren't buds, but he gave me the greatest film role I've ever had and I will be forever grateful," Ruck said. As for Dunn, he says he's soon off to shoot "Jackass 3" and also a new show for Spike TV that also features Bam Margera.
"Usually I make a movie and I expect it to go straight to DVD, so it's weird being received this way," said Lee Daniels Sunday about the critical acclaim that has met his new film, "Precious."
The film, based on the novel "Push" by Sapphire, screened twice at the Philadelphia Film Festival 18 1/2, once to benefit BEBASHI (Blacks Educating Blacks About Sexual Health Issues). The movie, about a teen girl who is emotionally, physically and sexually abused, is as tremendous as it is harrowing.
Wynnefield native Daniels, who produced "Monster's Ball," "Shadowboxer" and "The Woodsman," says it's "a story that's universal." Actress Gabby Sidibe says that being photographed on red carpets and hearing people compliment her acting is "weird and amazing." The film is her first experience acting. Actress Xosha Roquemore also attended Sunday's screenings. Don't be surprised when Mo'Nique, who appeared in Daniels' "Shadowboxer" in a dramatic role, gets an Oscar nomination for playing the world's worst mother. The film opens Nov. 13.