Archive: October, 2009
Cliff Lee and wife Kristen, sporting a nice Rolex, took their kids to celebrate Halloween at the AKA Rittenhouse this afternoon where Lee chatted with a few fans... Pat Burrell is in town and was seen around Rittenhouse with a few pals earlier...Raul Ibanez and Scott Eyre hung backstage at Friday's Pearl Jam show with the group who dedicated a couple of tunes to the Phillies...Mike Schmidt graciously chatted with the endless parade of fans who approached him Friday night at an MLB party at the Comcast Center. Phillies GM Ruben Amaro, Jr. appropriately dressed in a red Phillies tie, also made the rounds with girlfriend Kate Wilhelm of the Fairmount Park Conservancy. Broadcaster Tom McCarthy was also in attendance at the gala event catered by Table 31. The restaurant, in the Comcast Center, was closed to diners...We just caught up with some of the cast of "Glee," who are about to sing the National Anthem tonight. Dianna Agron, who plays pregnant cheerleader Quinn Fabray on the Fox musical comedy hit, and castmates Chris Colfer, who plays Kurt Hummel and Mark Salling who plays Noah "Puck" Puckerman, are in matching "Stand Up To Cancer" shirts in honor of MLB's cancer charity efforts. Agron said she's a baseball fan, but neither she Salling or Colfer were interested in predicting a winner for the Series or disclosing for whom they would be cheering. Most of the cast hung at Continental Midtown last night, but are heading back to Los Angeles tonight after the game, weather permitting.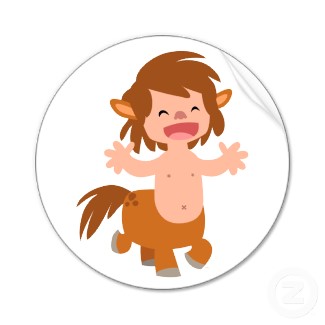 Alex Rodriguez, appearing in human, not centaur form, and his siblings dined at Davio's (111 S. 17th) last night where A-Roid, er, A-Rod, was happy to sign a few autographs. Yankees owner George Steinbrenner and a group of family went for steaks later that night. Pitcher Andy Pettitte and wife Laura had a quiet dinner at Davio's where Reggie Jackson sipped chardonnay with his scallops, in a separate party.
Let's hope he doesn't storm the field and take a bat out of Chase Utley's hands, but rapper Kanye West is expected to attend Saturday's World Series Game 3 with his sexy South Philly raised girlfriend Amber Rose. Outkast's Andre 3000 may also be in attendance Saturday, according to Phillies publicity director John Brazer. Jennifer Love Hewitt, who got a hug from the Phillie Phanatic at a May game, and Upper Darby raised boyfriend Jamie Kennedy have requested tickets for Sunday's Game 4, as have Billy Bob Thornton, Tom Brokaw, and Pearl Jam, who Saturday night play the last concert at the Spectrum. The Seattle band are friends with Phillies outfielder Raul Ibanez, who they met in his days with the Mariners.
Flyers
Braydon Coburn
,
Ray Emery
,
Jeff Carter
and
Mike Richards
took Eastern State Penitentiary's
Terror Behind the Walls
tour Wednesday night, getting through the tour in time to catch the start of the Phillies/Yankees World Series game. Here they are with Eastern State technical director
Jason Ohlsen
(left) and some ghouls from the show. Emery asked one of the Terror Behind the Walls makeup artists about styling him for a Halloween party this weekend.
Cybill Shepherd, who's still got it, picked up the bill for her and three guests at Pod (3636 Sansom) Saturday night. The group ordered Sake mojitos, chardonnay, rock shrimp tempura, sashimi, lots of sushi...Alan Ruck, of "Ferris Bueller's Day Off" and "Spin City" fame, enjoyed the lobster mac and cheese at the Continental Midtown (18th & Chestnut) on a visit there a few nights ago. Ruck just left town after working a few days on "Booted," an indie comedy shooting until next week.Ruck also got a morning steak Whiz at Jim's (4th & South) after being interviewed by 94 WYSP's Danny Bonaduce...Legendary hip-hop DJ Grandmaster Flash helped launch the DJ Hero video game Saturday night at Dusk inside Caesars Atlantic City...Singer Keri Hilson had a busy Friday night. She got off the Wachovia Center stage about 10, performing right before Jay-Z at Power 99's Powerhouse show, then hightailed it to A.C., where she sang her hits "Turnin' Me On" and "Knock You Down" to a packed house at the Borgata's mur.mur club...Sean Patrick Flannery and Norman Reedus, stars of "Boondock Saints II," which opens Friday, hung out at the Irish Pub (20th & Walnut) the other day doing interviews for the movie. For more from today's column click here.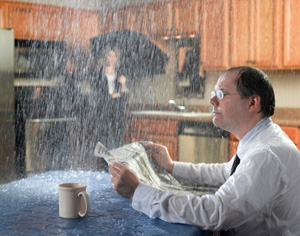 Big Daddy Graham says that the water damage that destroyed about 60 percent of his South Jersey home is "pretty devastating." The 610 WIP overnight host says that a water pipe burst on the third floor, flooding the second floor below. "It stinks," says Big Daddy of the putrid stench from his mildewed home. He hopes that the house can be fully repaired, but for now the comedian, who sleeps during the day, is catching his Zs at a hotel while contractors are hard at work repairing the place.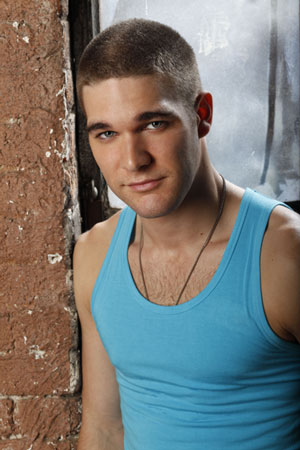 Peter Sabasino says his parents have supported his dancing since "the first time they saw me imitating Michael Jackson's 'Thriller' dance when I was 3." Sabasino, 22, a Northeast native, just made the top-20 contestants on Fox TV hit "So You Think You Can Dance," where he can be seen performing tonight.
The 2005 grad of the Philadelphia High School for Creative and Performing Arts (CAPA) is a little nervous but mostly excited: "I see every new challenge as a stepping stone to make me a better dancer and artist." Sabasino says mom Maria and dad Peter enrolled him in Bobby Gee's Motion and Dance (7265 Revere) when he was 4. He studied there while at CAPA. Sabasino's primary style is tap, though he's trained in modern, jazz, hip-hop and other styles.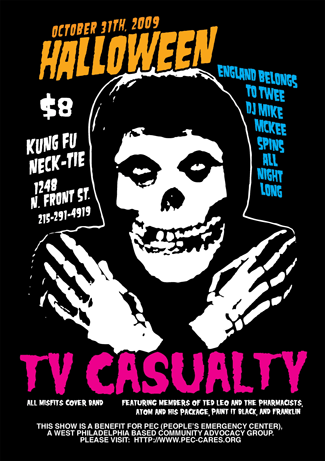 What better night than Halloween for a tribute to horror punk pioneers The Misfits?
Drummer Chris Wilson of Ted Leo and the Pharmacists, arranged the show to benefit West Philly's People's Emergency Center. He'll perform Misfits tunes as TV Casualty with Ted Leo singing, Atom Goren of Atom & His Package and Brian Sokel of Franklin and AM/FM on guitar, and Andy Nelson of Paint it Black and Affirmitive Action Jackson on bass.
The Horror Business takes place Saturday with sets at 10:30 and midnight at Kung Fu Necktie (1250 N. Front) so be sure to ask Mommy, Can I Go Out and Kill Tonight? Tix are $8 and to go Where Eagles Dare you must be 21+ for this Ghouls Night Out, so we're afraid that you Teenagers from Mars will not be admitted.