Archive: October, 2008
Dan Gross
Did Jay-Z have a heavier security presence than usual for Friday's Powerhouse concert by Power 99 at Wachovia Center? Local hip-hop sources say that Jay-Z was concerned over some recent beef with Philly rapper Beanie Sigel, who was dropped from Jay-Z's Def Jam label. A Power 99 spokeswoman said that she had no knowledge of any beefed-up security requests. A Def Jam publicist confirmed that Sigel was no longer on the label, but as to whether any tension existed between Jay-Z and Sigel, she said, "I don't comment on those types of things." A Comcast-Spectacor spokesman also declined comment. Sigel's lawyer, Fortunato Perri Jr., said he had not heard anything about a Beanie/Jay-Z feud. The pair are pictured here (taken from Brooklyn Vegan) in happier times.
Dan Gross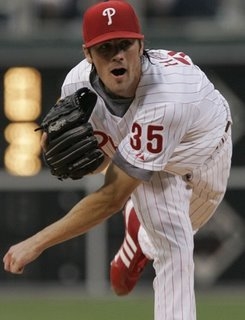 94 WYSP Imaging Director Ed Bishop put together a mash-up of AC/DC's "Thunderstruck," which is Cole Hamels theme music, with audio of Phillies playoff highlights. 'YSP will play the song before every World Series game as well as in regular rotation throughout the weekend, but you can listen to the song by clicking here. AC/DC meanwhile have been crashing in town as the Aussie rockers rehearse for their "Black Ice" tour, playing the Wachovia Center Nov. 17
Dan Gross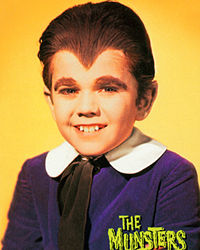 Actor/singer Butch Patrick, who played Eddie Munster, is among those expected at the World Series games at Citizens Bank Park. Donovan McNabb, Simon Gagne, NBC News president Steve Capus, and Sixers forward Donyell Marshall, should all be in attendance as well, according to Phillies marketing publicist John Brazer.
Dan Gross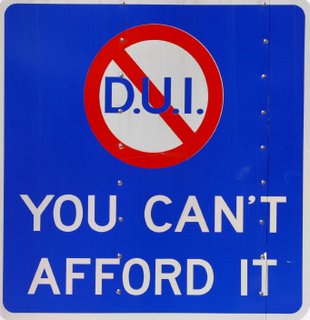 Joseph Ligambi Jr. spent Monday night in jail. The 25-year-old son of reputed Philly mob boss Joseph Ligambi was arrested Monday on suspicion of DUI. He posted $500 bail and according to court records, has a hearing on Dec. 19 at the Criminal Justice Center. Ligambi also has a hearing Nov. 26 on a 2007 DUI charge.
Dan Gross
Let it be clear that the Daily News would never endorse the use of illegal drugs. Even drugs such as marijuana which have proven medicinal effects for severely sick patients upon whom the federal government insists on depriving a substance that by sheer coincidence doesn't have cash-heavy lobbyists like drug companies do. That said, just as my mentor Stu Bykofsky suggested in his column that everybody should wear red to support the Phillies, we ask that if you simply must hollow out a cheap cigar to fill with weed, for the sake of your city, and your team, let it be a Phillies Blunt. The cigars of course have no affiliation with the team, but they used to be made here, hence the name. We tried to ask Altadis USA, which manufactures the Phillies Blunt cigars if they've seen any increase in sales with the Phillies Phever, but nobody was available for comment. So once again, while you might be tempted to pick up Dutch Masters, Garcia Y Vega, or even the Notorious B.I.G Hypnotize blunt wraps, don't you really owe it to your city to make it a Phillies?
Dan Gross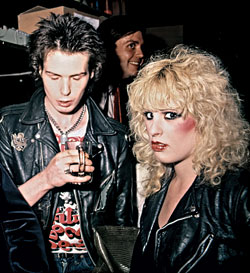 The October 1978 slaying of Nancy Spungen, the Huntingdon Valley-raised punk-scenester, is the topic of an upcoming documentary. "Who Killed Nancy?" by Alan G. Parker, due out early next year, explores the possibility that Spungen was killed by someone other than boyfriend Sex Pistols bassist Sid Vicious, who was charged in her death but was never tried, because he OD'd on heroin only months later. Spungen was 20-years-old when she bled to death after a stab wound to the abdomen in the bathroom of a room she and Vicious shared at New York's Chelsea Hotel, is buried at King David Cemetery, in Bensalem. A New York mag story by Karen Schoemer this week details the tragic tale of Spungen, who was a drug dealer and prostitute.
Dan Gross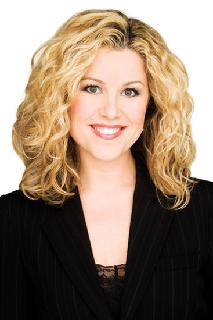 No word on whether she'll be in costume but Halloween will be traffic anchor Dorothy Krysiuk's last day at Fox 29, a station spokeswoman confirmed yesterday. Sources say that Krysiuk, who has worked early-morning hours at Fox since 2001, wants to take a break from television and that the desire to not renew her contract was mutual. Early this morning Krysiuk returned an e-mail we sent her Saturday referring us to her agent Lloyd Zane Remick who was not immediately available for comment.
Dan Gross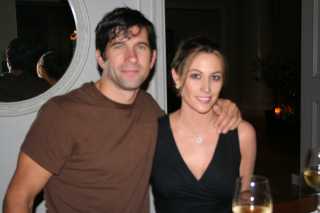 Fox 29's Kerri-Lee Halkett has gotten hitched. The anchorbabe married lawyer boyfriend Kirt Mayland on a weekend trip to New Orleans earlier this month. Halkett wrote about the trip on her blog but failed to mention the nuptials. Mayland, 37, who formerly worked on Wall Street, has moved to Philadelphia from Connecticut. The pair began dating earlier this year. Halkett, 37, has a three-and-a-half-year-old son from a previous marriage. Friends say you shouldn't search for a ring on Halkett's finger but she got a tattoo marking the wedding that will likely only be visible in a bikini. Mayland, we're told, got "KL" tattooed on his left hand ring finger. Reached this afternoon Halkett said only that she's "with a wonderful man and I've never been happier."