Archive: January, 2012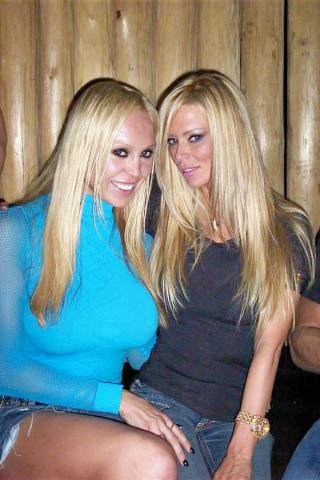 Jenna Jameson will represent the World Famous Gold Club (1416 Chancellor) as a Wingette during Sportsradio 94 WIP's Wing Bowl 20 Feb. 3 at the Wells Fargo Center.
Jameson, the retired porn queen turned actress, makes her first appearance at the city's most celebrated sporting event.
She'll appear at the Gold Club after Wing Bowl but it's unclear whether she will be dancing on stage as adult film sensation turned politician and reality star Mary Carey.
Karen Gravano and Renee Graziano of VH1's "Mob Wives" stopped by the Philadelphia Home Show at the Pennsylvania Convention Center Thursday night to sign autographs in the Xfinity booth. The Home Show runs through Sunday.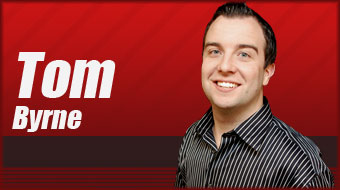 Greater Media, parent company of 97.5 the Fanatic, has issued an apology on behalf of sports-talk host Tom Byrne.
We reported Tuesday that Byrne was arrested early Monday morning after allegedly assaulting a cab driver whom he had first refused to pay a $5 fare, according to a police report.
"Tom deeply regrets his behavior on Sunday night and realizes that it was inexcusable," Greater Media spokeswoman Heidi Raphael wrote in an email last night. "He also extends his sincere apology to the cab driver and would like to make amends if possible," she said. "Tom will be taking a leave of absence from the station while he works through these issues, and we support him in those efforts."
The Philadelphia International Flower Show got a shout-out during an "SNL" sketch the other night featuring Jason Sudeikis playing Golden Globes host Ricky Gervais. See for yourself... The 2012 flower show runs March 4 to March 11 at the Pennyslvania Convention Center.
If you're going to play the "I'm a celebrity" card and expect free cab rides, people should probably know who you are. But that didn't stop 97.5 The Fanatic nighttime host Tom Byrne (Who?) from using his "celebrity" to try and beat a cab driver out of $5 before allegedly beating him with his fists in the street, according to a police report.
Byrne, who turns 31 next week, was arrested around 2 a.m. Monday after a cab driver told police that he had been punched repeatedly by Byrne whom he picked up a few minutes earlier at 12th and Sansom streets. The driver told police that Byrne asked him to pull over at 6th and Pine streets at which point he began to get out of the car without paying.
When the driver asked for payment of $5, he says Byrne refused to pay and said, "I'm a celebrity. This is my neighborhood. What are you gonna do about it?" After the driver began to follow Byrne down the street, Byrne "Grabbed the complainants glasses and knocked them off his face. Defendant punched complainant in face several times and dragged him," said Officer Tanya Little, quoting the arrest report.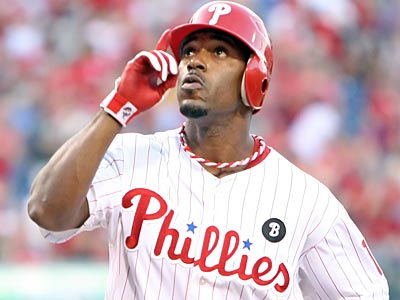 Congratulations to Phillies shortstop Jimmy Rollins and wife Johari who are expecting their first child.
We had been trying to confirm that she was pregnant for more than a week when, there, buried in an ESPN.com story about J-Roll's trip to help Ugandan Little League players, that "At the end of each day, he goes back to his hotel and writes in his journal so that his wife, Johari, who is pregnant with their first child, can experience what he has been seeing and doing."
No word yet on when Johari, a Mount Airy native fitness instructor is due. She has not returned requests for comment, nor have several representatives of Jimmy's.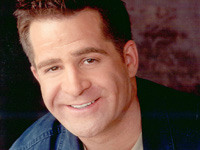 Paoli native comedian Todd Glass came out as a homosexual on yesterday's "WTF" podcast by Marc Maron, who records in-depth interviews with comics.
You can hear the 80 minute interview online or through iTunes.
Close friends of Glass, 47, have known the Conestoga High graduate was gay but his acknowledgement today was his first public declaration and made in response to the recent string of suicides connected to gay teens being bullied.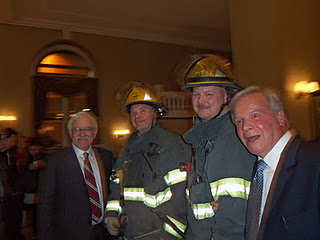 6ABC anchor Jim Gardner pursued a big story Saturday night in Center City as he investigated why a fire alarm was going off at the Arts Condo (1324 Locust) where his daughter's Bat Mitzvah reception took place.
"A burnt fuse on the 11th floor of the building tripped the fire alarm which provided some great sound effects," Gardner recalled by email. "We almost had the firefighters light a candle in the candle lighting ceremony," Gardner joked before adding, "Seriously, it was no big deal. There was no disruption of our party."
Writer Laura Goldman of Naked Philadelphian was in the building at the time and snapped a photo of Gardner, with his old friend, retired Action News weatherman Dave Roberts, a Bat Mitzvah guest, and firemen.