Archive: January, 2010
Sixers forward Elton Brand is facing a breach of contract suit from a former employee of his computer company Brand IT.
According to the lawsuit, filed in Cook County, Ill., Robert Mendralla says that Brand fired him and continued to develop a smart phone GPS concept that he and Brand were to partner in.
Brand IT is a division of Brand Enterprises, a California-based corporation with a primary place of business in Illinois. Brand lived in both states while with the Clippers and Bulls.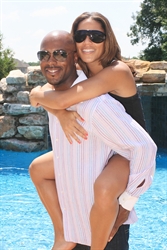 Shane Victorino and Ryan Howard are among a crew of Phillies teammates of Jimmy Rollins who are off to Grand Cayman this week, as is local attorney Chris Cabott, for the Saturday beach wedding of J-Roll and fitness instructor Johari Smith. Rollins' former teammate Bobby Abreu, who's now with the Angels, is a groomsman.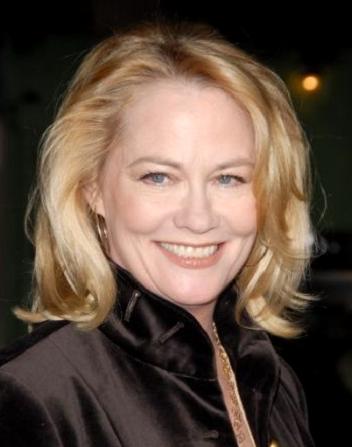 Cybill Shepherd was in town over the weekend visiting her son Zack, the 22-year-old Penn student who was arrested early Tuesday morning at Philadelphia International Airport and charged with stealing from fellow passengers luggage aboard a flight from San Francisco. The actress, her son, and his twin sister Ariel, who attends Yale, dined Saturday night at Mel's International (201 Jefferson) in Belmont Hills, with Shepherd's old friend Harry Jay Katz, of East Falls, and his girlfriend Debra Renee Cruz. Shepherd, who we hear is checked into an area hotel under an alias, was trying to lay low and Katz asked fellow diners to please not take pictures when they approached the table to say hello to the "Moonlighting" and "The L Word" star.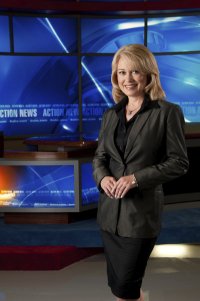 While an excited Monica Malpass revealed her pregnancy on Action News Monday, the 6ABC anchor didn't give many details. Malpass tells us she used an anonymous donor through in vitro fertilization at a Philadelphia fertility clinic to expand her family. She has a nine-year-old son, Jake, with her ex-husband, real estate developer David Cutler. The 48-year-old anchor is carrying twins who are due in June. Many guests at Thursday's R2L preview party congratulated the anchor on her pregnancy. Malpass was among those who got an early look of the breathaking views and tasty bites from chef Daniel Stern's new restaurant on the 37th floor of Two Liberty Place. It opens for dinner on Thursday.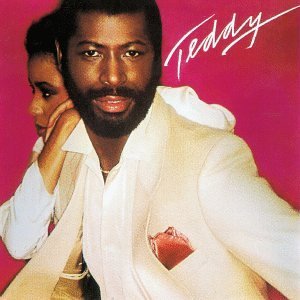 The public viewing for soul legend Teddy Pendergrass will be held at 10 a.m. Friday, Jan 22 at the Enon Tabernacle Baptist Church (2800 West Cheltenham). His funeral will be held at the church at 10 a.m. Saturday followed by a burial at West Laurel Hill Cemetery in Bala Cynwyd. The singer's family has asked that in lieu of flowers, donations be sent to The Joan & Teddy Pendergrass Memorial, P.O. Box 382, Gladwyne, PA 19035. Pendergrass died yesterday at age 59. His family says the Philly-raised soul sensation had a difficult recovery from a colon cancer surgery eight months ago.

Pendergrass' dear friend Patti LaBelle has shared her thoughts on his death. "I'm hurting right now because I've lost a brother and a dear friend. Teddy was an amazing talent, a survivor and an inspiration. He gave so much to so many people and influenced countless artists, but no one could ever compare to Teddy. I am truly going to miss him, but know that his memory and legacy will live forever. My heart and prayers go out to his family and his fans all over the world."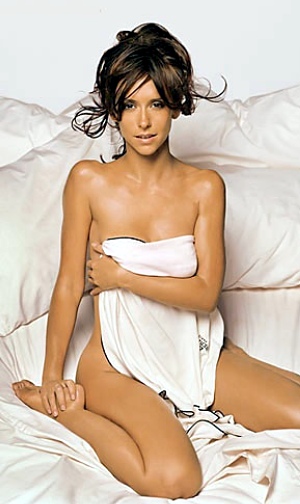 Jennifer Love Hewitt revealed on Tuesday's "Lopez Tonight," that she has vaginal bling.
Unprovoked, the "Ghost Whisperer" star told host George Lopez about a chapter called "Vagazzaling" in her upcoming book "The Day I Shot Cupid." Love Hewitt, whose hot and heavy with Upper Darby native actor Jamie Kennedy, said that after a break-up, "a friend of mine Swarovski Crystaled my precious lady and it shined like a disco ball." She advised all women should "vagazzle their va-jay-jays, and told Lopez that she was currently vagazzled in "hot pink." "It's cute," said Love Hewitt of her ladyparts, before offering to vagazzle Lopez's goatee on his TBS show.
"It seems kinda irritating for the dude," said Lopez to which Love Hewitt replied, "I've had no complaints."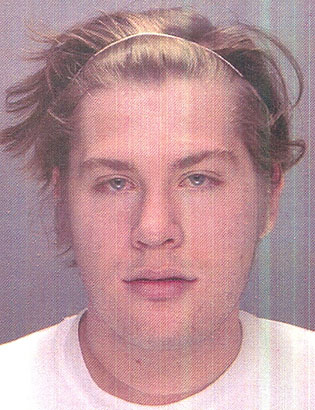 Cyrus Shepherd-Oppenheim was released on his own recognizance last night and faces a Feb. 4 hearing at the Criminal Justice Center on charges of theft and receiving stolen property.
The 22-year-old University of Pennsylvania student, and son of actress/model Cybill Shepherd was arrested early yesterday at Philadelphia International Airport for allegedly stealing a Canon digital camera, leather make-up case and cash from the bags of fellow passengers aboard a United Airlines flight from San Francisco.
"Here you have a nice young man who's a good student and a good kid who has never had a problem with the law before and if his name was Joe Blow, nobody would be writing about it," his attorney William J. Brennan told us yesterday. He has been charged with a crime and we intend to vigorously defend him," said Brennan, of Center City's Brennan Law Offices.
The 22-year-old son of actress Cybill Shepherd was arrested this morning aboard a United Airlines flight from San Francisco to Philadelphia for allegedly stealing a Canon digital camera, leather make-up case and cash from the bags of fellow passengers, according to the Philadelphia Police Department.
Cyrus Sheperd-Oppenheim was taken into custody shortly after midnight after Flight 186 landed at Philadelphia International Airport. Police say witnesses identified the California man as having taken their belongings during the flight of approximately six hours. He has been charged with theft-unlawful taking, and theft-receiving stolen property.
Our e-mail to a spokeswoman for Shepherd, of "Taxi Driver," and "Moonlighting" fame, was not immediately returned.