Archive: January, 2008
We hear that Vineland, NJ is about to announce that it will not play host to a three-day concert festival that had been planned on an undeveloped 570-acre tract of land following a string of recent concerns and protest from residents.

Of course, the festival, by Austin, Texas concert promoter C3 Presents was previously proposed for Fairmount Park's Belmont Plateau, as we first reported. Those plans fell through when the Fairmount Park Commission sought to delay voting on whether to accept C3's proposal, or that of a similar event proposed by Electric Factory Concerts, the local concert behemoth with 40 years of local business.

Both promoters later withdrew their plans and the Vineland Music Festival, planned August 8-10 was announced just days later with Festival Presents, a UK concert promoter, also in tow to help stage the multi-stage rock festival.
Congrats to former Sixers president Billy King and wife Melanie, who have just welcomed Reginald James King. The baby boy is named after his uncle, former Pacers great Reggie Miller, and weighed in at 8 pounds, 5 ounces. He's got a big sister, Natane Alexandra King, who was born in September 2006. "Hopefully his uncle will teach him how to shoot and not his father," jokes Melanie to Daily News basketball writer Phil Jasner.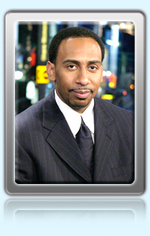 Former

Inqwaster

columnist

Stephen A. Smith

, who's been estranged from the paper since August when he was stripped of his column, has started his own blog, where the ESPN NBA analyst has been bombarded by hostile comments as

A.J. Daulerio

of Daily Examiner reports.

"I realize I'm a polarizing figure," Smith tells Daulerio. "I want people to disagree with what I say. I want them to forget my persona for a second, or the fact that I appear to be a bit demonstrative or bombastic [on radio and television]. I want people to respond to the words coming out of my mouth or that I write as opposed to the persona. But once they start using the n-word and get derogatory, they won't be on there anymore."

Smith, who recently bought a sofa in the third person, has yet to comment on his status with the Inqwaster, whose editor Bill Marimow, also no longer wishes to talk about Smith's status. Smith, who co-hosts an ESPN Radio show with former 610 WIP yakker Mike Missanelli, was asked to stay with the paper as a reporter and took a lengthy unpaid leave instead. We're curious what the basketball broadcaster would have to say about Daulerio's Pros vs. Joes performance against Charles Oakley and Charles Smith yesterday.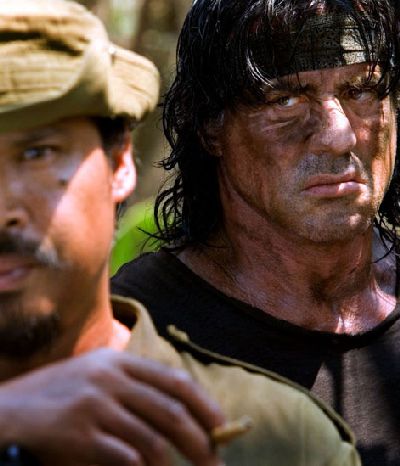 Fox News Channel morning show Fox & Friends surprised Arizona Sen.

John McCain

today with a clip of an interview with

Sylvester Stallone

in which Sly says he's supporting the Republican McCain for president, reports Political Intelligence. We told you in today's column that McCain has been using

Bill Conti

's "Gonna Fly Now," the theme from "Rocky," at several campaign stops and we wondered when McCain would be in town to run the Art Museum steps. That's exactly what the senator said he would do once he learned of Stallone's endorsement on Fox News this morning. Meanwhile, Stallone, whose newest "Rambo" movie opens tomorrow, revealed on

Howard Stern

's Sirius Satellite Radio show this morning that Lil' Rambo is still packing a punch too. The Northeast raised Stallone told Stern that he and wife

Jennifer Flavin

have sex seven times a week.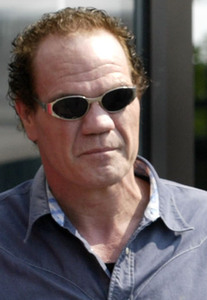 We're pretty sure one face will be more famous and more grizzled than most among the graduates at Temple University tomorrow. Randall "Tex" Cobb, 54, the former boxer turned "Raising Arizona" star, has completed his Temple studies, where he majored in sports management. He'll march in tomorrow's commencement, says his old pal Barry Sandrow, owner of Doc Watson's Pub (216 S. 11th), where Cobb used to work as a doorman.

Cobb and his son Joshua, who played on Temple's football team, studied at the university at the same time. The West Philly actor, who also had a memorable turn as Ben Dover in "Fletch Lives," doesn't own a phone and couldn't be reached for comment.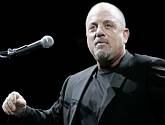 Billy Joel was spied outside Rouge (205 S. 18th) looking at its menu this afternoon when a woman approached to ask the Piano Man if he needed a restaurant recommendation. Joel said he was meeting people at Devon (225 S. 18th) and indeed he did. Joel was seen there eating crab cakes and mahi-mahi clams. The singer, who has battled an alcohol problem in the past, drank at least one glass of wine with his lunch, according to an eyewitness. Joel's here rehearsing with the Philadelphia Orchestra for a performance with them Saturday night at the Academy Ball.
Danny Bonaduce called into Howard Stern's Sirius Satellite Radio show yesterday morning and talked about defeating Wired 96.5's Justice Saturday at the Marple Sports Arena. Justice, on air with the Chio in the Morning show, called into Stern's show to say that he won. Chio and G-N Kang also weighed in in support of their co-host. The parties agreed to a rematch, and promoter Damon Feldman is working out details for another fight. Bonaduce and Justice agreed on Stern's show to fight if someone will pay Bonaduce, the Broomall-born "Partridge Family" actor, $30,000. Both also agreed to Stern's request that the loser must visit his show and be "teabagged" - the winner dangles his balls in the loser's face.

Monday morning we were strapped to a lie detector and interrogated by "The Moment of Truth" host Mark Walberg, not to be confused with actor Mark Wahlberg, and professional polygrapher Nick Savastano, a former Massachusetts cop, to see how hard it is to face a polygraph test while being taped from the most unflattering angle that Philly.com's Gregory Gilderman could possibly find. The Fox show premieres at 9 p.m. Wednesday, putting ballsy contestants in the hot seat. If they can answer difficult questions truthfully, and hurt their friends and loved ones in the process, they can win up to $500,000