Fox29's Steve Keeley proved himself quite the trouper this morning while reporting from Salem County, NJ. Keeley was discussing the weather in a peach farm when, just as he was about to cut back to anchors Sheneille Jones and Chris Murphy, a snow plow came and almost took out the "Good Day Philadelphia" reporter, giving Jones a shock. He's still tweeting, so good thing he's okay. Keeley tweeted, "My partner Greg Gilroy got it worse hit direct in chest but also unfazed. Woke him up after long drive from Long Island."
I reached out to Keeley for comment on his near death experience and will report back if he has anything to say.
PhillyMag has the whole affair in GIF form.
Philadelphia News, Weather and Sports from WTXF FOX 29
Molly Eichel
Like this J.Mendel dress from Anna Kendrick but I worry that it swallows up her tiny frame.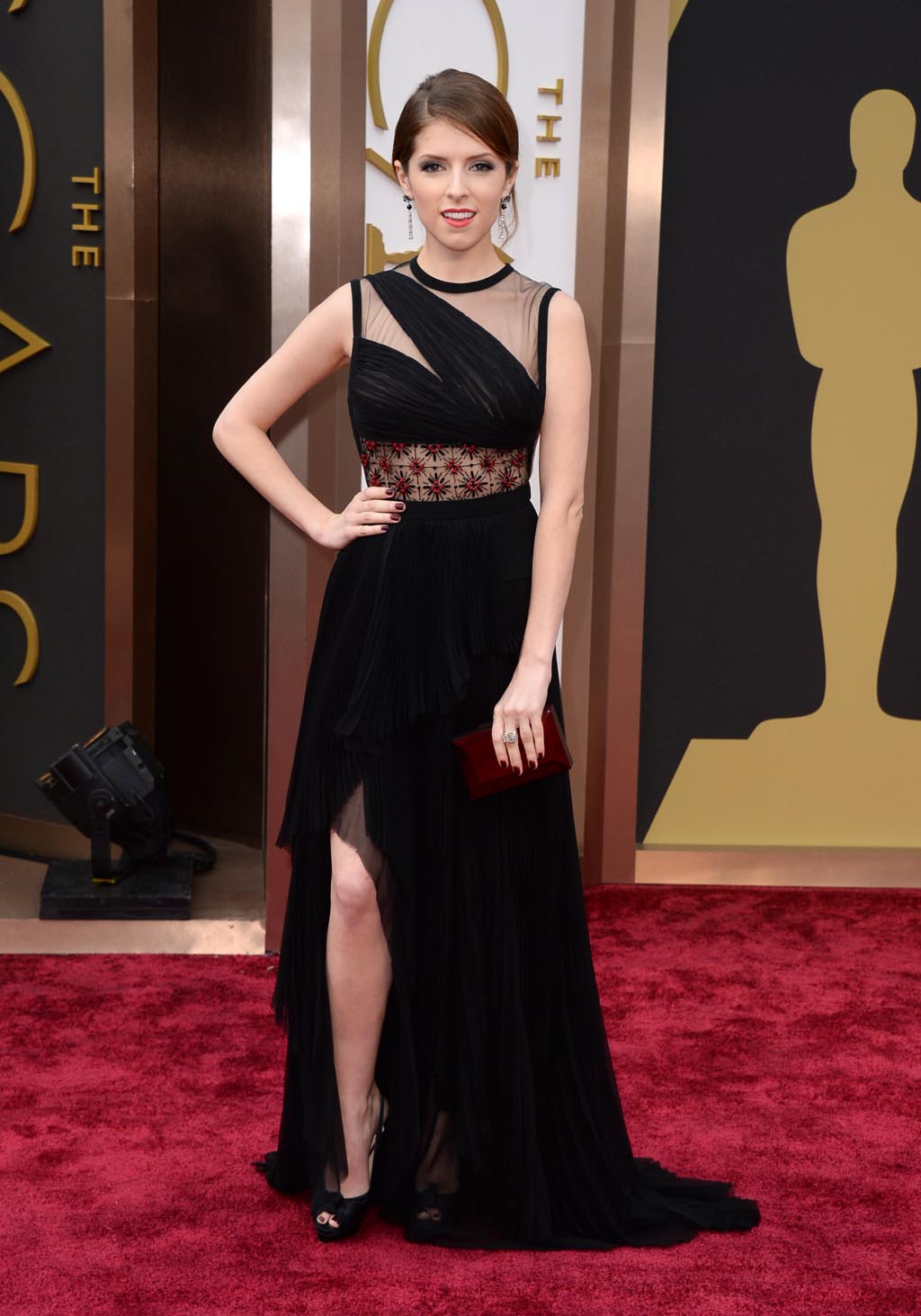 Anne Hathaway likes this cut, this time designed by Gucci, but it does nothing for her shape. The disco ball armor isn't helping matters.
CBS3's morning man Ukee Washington will hit primetime. He's hopping on a plane this afternoon to perform in a cameo on CBS sitcom "The Crazy Ones," starring Robin Williams, Sarah Michelle Gellar and James Wolk.
Washington will work alongside "Everybody Loves Raymond" Brad Garrett.
I hear that Washington got the part after a CBS exec saw him in his October appearance on "The Talk." When the opportunity to cast a local newscaster came up, the exec brought up Washington as the perfect person to play the part.
Marlton, N.J.'s own Christina Grimmie opened up "The Voice's" sixth season last night with a killer rendition of Miley Cyrus' "Wrecking Ball." The 19-year-old got all four judgers -- Adam Levine, Blake Shelton, Shakira and Usher -- to turn their chairs around, and quite quickly at that.
Grimmie attended Cherokee High School, before leaving to be homeschooled. She's now pursuing her singing career in L.A. You can see more Grimmie on her YouTube channel.
Grimmie ultimately went with Team Adam, who has been the winning coach of two of "The Voice's" previous seasons (Levine bud Shelton took home the other three crowns).
Indie rock stalwarts Yo La Tengo will perform courtesy of FringeArts, although it won't be like their normal Philly appearances.
The Hoboken-formed band will play a score alongside "The Love Song of R. Buckminster Fuller," a live documentary about the legendary architect. Academy Award-nominated director Sam Green (check out his fabulous "The Weather Underground") narrates while Yo La Tengo plays along.The film itself focuses on the Dymaxion Chronofile, Fuller's project to document everything about his life.
For the architectually unaware, Fuller was an architect, author and futurist who invented the geodesic dome (think Epcot, or the Fuller-designed Montreal Biosphere). For the last 10 years of his life, he lived in Philadelphia, teaching at Penn, Swathmore, Haverford and Bryn Mawr.
Congrats to 6ABC's Brian Taff who announced that he and his wife, Mara, are expecting twins in the summer. Mara is also a 6ABC staffer, although she's in the Creative Services Department.
Taff wrote a nice little note on his Facebook page about his impending fatherhood:
There are certain things in life that seem forever relegated to the "One Day" category. One day, I'll get to Hawaii. One day, I'll write a book. One day, I'll retire. The list is long, and filled mostly with things that are there for good reason -- they are either too time consuming, or too expensive, or, dare I say, too adult to accomplish now.
Telford, PA-based Godshall's Quality Meats made headlines when they created a bacon medal for Sage Kotsenburg, the first-ever gold medalist in the men's snowboard slopestyle. Prolific social media user Kotsenburg tweeted that he wished his medal was made from bacon:
Ahh I wish the Sochi medals were made out of bacon thoooo..!!

— sage kotsenburg (@sagekotsenburg) February 10, 2014
Godshall's obliged. But with turkey bacon because Kostenburg has to watch that athletic figure.
The George Zimmerman boxing match that captured the attention of the nation is back on, according to local celebrity boxing promoter Damon Feldman.
But Feldman will no longer be a part of it, as he announced at a press conference this afternoon. Rapper DMX who was set to fight Zimmerman seems like he's no longer involved either.
Instead, European media mogul and soda bottling heir Alkiviades "Alki" David will broadcast the fight from an undisclosed location. David was scheduled to broadcast the fight even before Feldman backed out. The duo worked together before, including offering Chris Brown $10 million to take on Drake in the ring.