Philly is just straight up dominating this season of NBC's "The Voice."
Delco's Audra McLaughlin became the fourth contestant from the area to make it through "The Voice's" blind audition process after singing "Angel From Montgomery" by John Prine (although, Bonnie Raitt's version is perhaps the best known iteration of the song). McLaughlin got a four-chair turnaround from the judges Adam Levine (who turned almost immediately), Blake Shelton, Shakira and Usher. It was the only unanimous turnaround of the evening. All vied for McLaughlin but, after going with her gut, she decided on Shelton who gave an impassioned speech about the song's connection his wife Miranda Lambert.
McLaughlin is a graduate of Interboro High School and is a student at Delaware County Community College.
Fox29's Steve Keeley told me he knew the instant a snow plow pummeled him with snow during Monday's storm, he'd become a viral sensation. Now, he's made it to one of comedy's hallowed grounds: David Letterman's Top Ten list for: Top Ten Thoughts Going Through This Reporter's Mind At This Moment.
Here's the list:
10. "Hey, that snow almost hit me"
What's the best way to honor Allen Iverson when his jersey was retired by the Sixers last weekend? How about with a sweet hair cut?
Kenny "The Professional" Duncan cut this into a fan's head during the festivities at the Wells Fargo Center on Saturday. Pretty glorious.
Philly dominated "The Voice" last night with two contestants making it through the blind auditions in the sixth season.
Lindsay Pagano has history in the music biz, including formerly holding a contract with Warner Bros. Claims to fame include touring with Dream Street and Aaron Carter, and singing the theme song for long-forgetten WB show "Maybe It's Me" from 2001. Pagano now works in a doctor's office and performs wedding gigs on the side. She wowed judge Shakira with her version of hometown gal Patti LaBelle's "Lady Marmalade."
Shakira also wanted Joshua Howard, but he chose judge Adam Levine instead after singing "This is What if Feels Like" by Armin van Buuren feat. Trevor Guthrie. Usually Howard performs in his band, Emjay, with sister Maria, but went at "The Voice" solo. In his bio, he calls his dad his inspiration for raising him and his siblings as a single parent. Aw!
Fox29's Steve Keeley proved himself quite the trouper this morning while reporting from Salem County, NJ. Keeley was discussing the weather in a peach farm when, just as he was about to cut back to anchors Sheneille Jones and Chris Murphy, a snow plow came and almost took out the "Good Day Philadelphia" reporter, giving Jones a shock. He's still tweeting, so good thing he's okay. Keeley tweeted, "My partner Greg Gilroy got it worse hit direct in chest but also unfazed. Woke him up after long drive from Long Island."
I reached out to Keeley for comment on his near death experience and will report back if he has anything to say.
PhillyMag has the whole affair in GIF form.
Philadelphia News, Weather and Sports from WTXF FOX 29
Molly Eichel
Like this J.Mendel dress from Anna Kendrick but I worry that it swallows up her tiny frame.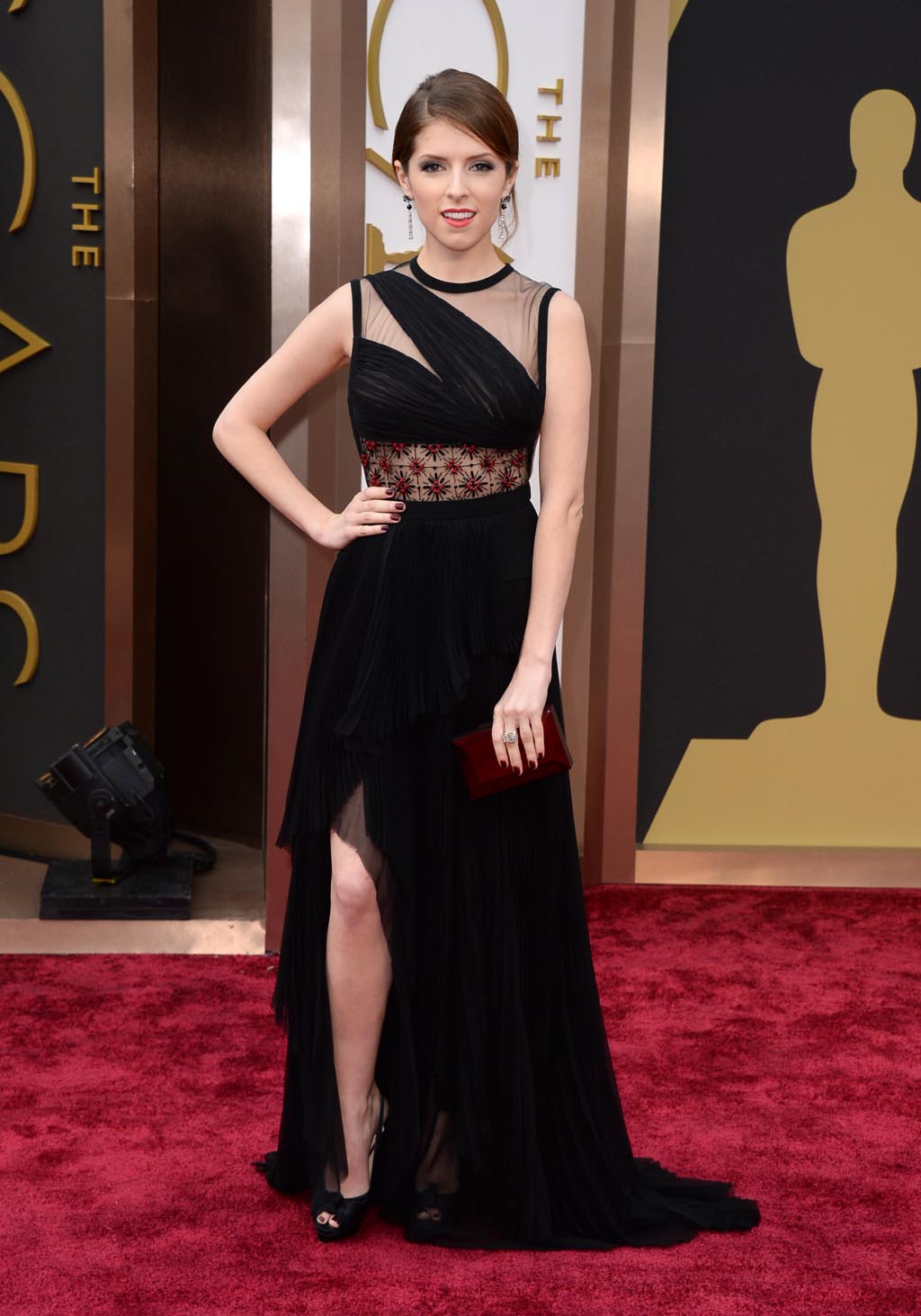 Anne Hathaway likes this cut, this time designed by Gucci, but it does nothing for her shape. The disco ball armor isn't helping matters.
CBS3's morning man Ukee Washington will hit primetime. He's hopping on a plane this afternoon to perform in a cameo on CBS sitcom "The Crazy Ones," starring Robin Williams, Sarah Michelle Gellar and James Wolk.
Washington will work alongside "Everybody Loves Raymond" Brad Garrett.
I hear that Washington got the part after a CBS exec saw him in his October appearance on "The Talk." When the opportunity to cast a local newscaster came up, the exec brought up Washington as the perfect person to play the part.
Marlton, N.J.'s own Christina Grimmie opened up "The Voice's" sixth season last night with a killer rendition of Miley Cyrus' "Wrecking Ball." The 19-year-old got all four judgers -- Adam Levine, Blake Shelton, Shakira and Usher -- to turn their chairs around, and quite quickly at that.
Grimmie attended Cherokee High School, before leaving to be homeschooled. She's now pursuing her singing career in L.A. You can see more Grimmie on her YouTube channel.
Grimmie ultimately went with Team Adam, who has been the winning coach of two of "The Voice's" previous seasons (Levine bud Shelton took home the other three crowns).