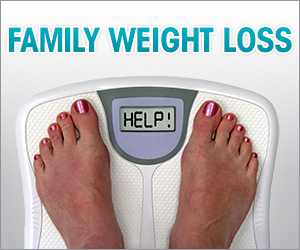 Philly-based production company Nancy Glass Productions and Unite Fitness wants to help your family get fit.
Nancy Glass Productions and Unite are looking for a family who want to change their unhealthy lifestyle for the better. And have it filmed for television, of course. The show will air on a national health network. Think of it as "The Biggest Loser: Family Style."
For more info, e-mail NGPFamily@NancyGlassProductions.com or go here to fill out the questionaire.
Find out if John Snow really knows nothing when "Game of Thrones" star Kit Harrington comes to Philly for a screening of his new movie, "Pompeii" on January 27.
Entertainment website Hitfix is giving away tickets to an exclusive meet-and-greet with Harrington and "Lost" star Adewale Akinnuoye-Agbaje (a/k/a Mr. Eko).
To enter retweet this tweet:
Want to get up close and personal with Rydal's own Bradley Cooper? The recent Oscar nominee will reprise his role as John Merrick in a revival of Bernard Pomerance's "The Elephant Man," Entertainment Weekly reports.
Cooper originally played the role of the severely disfigured Merrick in a 2012 at the well-respected Williamstown Theatre Festival in the Berkshires. Actor Philip Anglim was nominated for a Tony during the show's original 1979, and John Hurt was nominated for an Oscar for his role in the 1980 David Lynch film adaptation, playing opposite Anthony Hopkins.
The production is set for the fall. No details on the cast has been released.
A Philly feud in the making?
TMZ has a clip of golden-voiced Penn grad John Legend and his supermodel wife Chrissy Teigen dropping truth bombs about Eagles wide receiver Riley Cooper, who was caught on tape issuing racial slurs at a Kenny Chesney concert last summer. The couple do not mince words, as the video below reveals.
Legend tweeted his feelings about Cooper after the wide receiver caught a touchdown pass in the first half of the NFC wild-card playoff game loss against the New Orleans Saints.
Super-duper model Kate Upton was in Philadelphia this weekend with her on-again, off-again boyfriend, Detroit Tiger Justin Verlander, who was in town for core muscle repair surgery on Thursday.
I hear that on Friday the duo hit up the Melting Pot (1219 Filbert St.), but on Satuday they opted for Del Frisco's (1426-28 Chestnut St.). My tipster says that Upton and Verlander and three others sat in the mezzanine and she kept it low key, opting for not-much make up. Many people dining near her didn't even recognize her. I hear Upton and party dined on the calamari and the cheesesteak dumplings, as well as a bottle of cab that got dropped off at the table.
After their Del Frisco's meal, Upton and Verlander hit up the Flyers-Lighting game. The Big Lead has some photos of the couple canoodling.
6ABC sportscaster Ducis Rodgers welcomed his second child, Dylan Mac Rodgers, who was born yesterday afternoon. Dylan is the second son for Rodgers and his wife of six years Diana Perez, an anchor at ABC's "World News Now" and "America This Morning." Perez is a Philly native.
Dylan joins Devon, Perez and Rodgers' one-and-a-half-year-old, who, judging by the photo seen in the below report by Jim Gardner, is a total baller.
Rodgers is the first birth in the 6ABC baby parade. Alicia Vitarelli is due in mere weeks, and Nydia Han and Jamie Apodie are also expecting.
Aubrey Plaza, who plays the wonderfully deadpan April Ludgate on NBC's "Parks and Recreation," takes up the saxophone for Cassorla's music for his new jam, "Bona Fide." Performance artist Nick Cregor is also featured.
Cassorla, a/k/a Cheltenham High graduate Ben Cassorla, will release the EP, "Amigos," in February featuring collaborations with members of Blitzen Trapper, Edward Sharpe and the Magnetic Zeros (whom Cassorla has toured with), Dawes and Plaza herself.
Plaza and Cassorla didn't grow up that far apart. Plaza grew up in Wilmington and talked to me about coming into Philly for comedy classes at ComedySportz.
Buddy Valastro, better known as the main man from TLC's "Cake Boss," has started a new venture in "Bakery Boss." Valastro heads to bakeries around the country, telling them how to fix their problems and start rolling in dough. Tonight, Valastro fixes up Oteri's Italian Bakery (4023 Fairdale Rd.) right here in Philly and I've got an exclusive preview of what's to come.
Oteri's ends up making a giant cheesesteak cake for Geno's Steaks. The South Philly institution was supposed to host a viewing party but Geno Vento is having knee replacement surgery and had to cancel. Get well soon, Geno!
I interviewed Valastro earlier this month and he said one of Oteri's biggest problems was that they didn't use high quality ingredients, which you can see below.