We Told You First
Dan Gross
Playboy model Kendra Wilkinson was on E!s "Chelsea Lately" show Tuesday night where she discussed her relationship with Eagles wide receiver Hank Baskett. "So are you porking him," asked host Chelsea Handler. "Actually, uh, he lives across country so you know we Skype," Wilkinson said citing the popular online call/video service. "When you're across the country you kinda have to do the whole Skype sex thing," she says, adding that it's "way better than phone sex. Way better. Try it," she gushed. Handler then implied that Baskett could probably have sex with Wilkinson from across the county "because he's black," to which Wilkinson replied "You were talking about black d--- earlier, where was I?" We were the first to report that Wilkinson, whose mother was an Eagles cheerleader, and Baskett were dating though Baskett has said the pair were only friends. Wonder if he Skype sexes all of his pals. Wilkinson can currently be seen on E's "Girls Next Door," but admits that she's no longer dating Playboy founder Hugh Hefner.
Dan Gross
The plot thickens. It turns out that

Playboy

model

Kendra Wilkinson

, who's rumored to be dating Eagles wide receiver

Hank Baskett

, attended Sunday's Eagles/Steelers game wearing a midriff-baring No. 84 Baskett jersey. Wilkinson, whose mother

Patti

was an Eagles cheerleader, is one of

Playboy

founder

Hugh Hefner

's alleged live-in girlfriends, and co-stars on E!'s "The Girls Next Door." In a video interview with Eagles Insider

Dave Spadaro

, Wilkinson says she met Baskett "at a golf tournament. He's a great guy, he plays with heart," she said, adding that she hoped Baskett has a good game (which he did) and hoped

Donovan

throws to him (which he did). Click here to watch the interview. Baskett has said the pair are "good, good friends," and our repeated efforts to reach Wilkinson through Playboy publicists have been unsuccessful.

UPDATE: On Monday night, the Playmate posted on her MySpace blog, "hiiiiii just wanna let yall know that i am not engaged! if i was id be very happy though n i wouldnt hide it..hahahahaha!!!!!." The post, which went on to say that "love is a beautiful thing n i think the world needs more of it. lol," was removed from her page by this afternoon. While Wilkinson denied an internet rumor she and Baskett were engaged, she did not deny they are dating. No word on why the post was taken down, though we suspect it may have been requested by Playboy, which, along with "Girls Next Door," keeps up the perception that Wilkinson is romantically involved with Hefner.
Dan Gross

94 WYSP flipped to classic rock this morning with the new slogan "The Rock You Grew Up With, From the 70s, 80s and 90s." Of course, we told you three weeks ago that such a move was in the works, and the station at the time did not return requests for comment about the format change.

Frank Lario

,

Spike

,

Jennifer Reed

,

Gordon

and

Rick Allen

will all remain.

UPDATE: Andy Bloom, operations manager for 94 WYSP, just called to take object to the tag "classic rock." Bloom points out that Guns N' Roses, who kicked off the new format with "Paradise City" at 6 this morning, would hardly be considered classic rock and says the 'YSP is now "a new kind of radio station." Bloom expects the programming to be more similar to 93.3 WMMR and not 102.9 WMGK which plays more traditional classic rock.
Dan Gross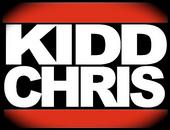 Kidd Chris is hinting at a possible radio return on his website, which features an animated version of the former 94 WYSP host hung on a cross. Along with the cartoon is the definition of the word "resurrection" and the statement "Keep watching," signed by the jock who still has not spoken publicly about his May 16 firing from 'YSP. As we reported exclusively he was fired over repeated airings of a racist song, "Schwoogies," sung to the tune of Blondie's "Call Me," which his guest Lady Gash performed in studio in March.
Dan Gross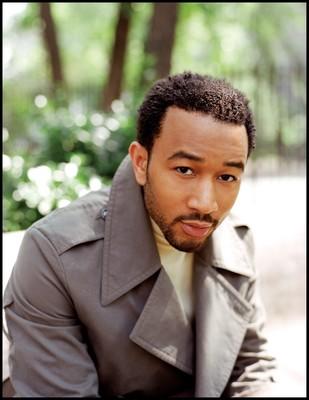 Mayor Nutter

has now announced what we reported in today's column. That R&B sensation John Legend will headline the July 4 Sunoco Welcome America! concert on the Parkway, and homeboys Boyz II Men will top the bill of another Welcome America! show July 5 at Penn's Landing. Fireworks will pop off after each show.
Dan Gross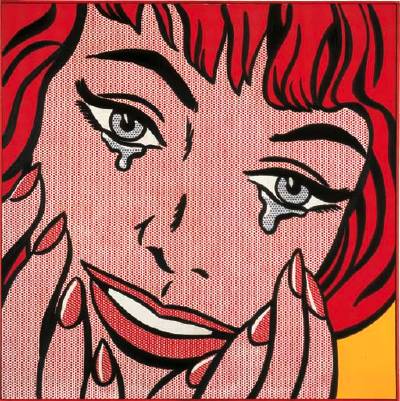 "Happy Tears," co-starring Demi Moore, Parker Posey and Rip Torn, has set up a local production office and starts shooting toward the end of the month. Since Thursday, neither producers nor the Greater Philadelphia Film Office has returned requests for comment on the Mitchell Lichtenstein film. We reported Thursday that the family drama was comng soon, as Posey had told a pal of ours at a party in Brooklyn on Wednesday night. The title is also that of a famous work (pictured at left) by the filmmaker's late artist father, Roy Lichtenstein. Mitchell directed the recent horror/comedy "Teeth," about the urban legend of vagina dentata, which is out on DVD May 6. "Happy Tears" will leave the Philly-area toward the end of May, just before the city plays host to "Transformers 2."
Dan Gross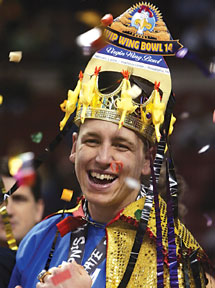 Win or lose, Joey Chestnut says Friday's Wing Bowl will be his last. The two-time champion told us exclusively Monday of his plans to retire from Wing Bowl as a competitor, but the 24-year-old says he hopes to return next year to cheer on someone else. "It's the biggest competitive eating party around," Chestnut says. "Maybe I'll be in someone's entourage," Chestnut tells us.

The San Jose State civil engineering major says his rigorous competitive eating schedule interferes with his studies. He also blames the sport and constantly being away from home for the recent breakup with his girlfriend of two years.

Chestnut isn't sure whether he will defend his Mustard Yellow Belt July 4 at Coney Island, N.Y., in Nathan's Famous International Hot Dog contest. Last year he defeated Japan's Takeru Kobayashi, bringing the title back to the United States.
Dan Gross
We hear that Vineland, NJ is about to announce that it will not play host to a three-day concert festival that had been planned on an undeveloped 570-acre tract of land following a string of recent concerns and protest from residents.

Of course, the festival, by Austin, Texas concert promoter C3 Presents was previously proposed for Fairmount Park's Belmont Plateau, as we first reported. Those plans fell through when the Fairmount Park Commission sought to delay voting on whether to accept C3's proposal, or that of a similar event proposed by Electric Factory Concerts, the local concert behemoth with 40 years of local business.

Both promoters later withdrew their plans and the Vineland Music Festival, planned August 8-10 was announced just days later with Festival Presents, a UK concert promoter, also in tow to help stage the multi-stage rock festival.