On the Tube
Dan Gross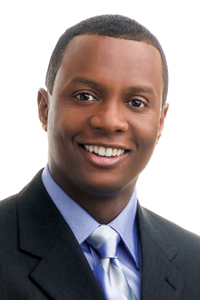 Dave Huddleston has landed at CBS 3 where he'll co-anchor the weekend evening newscasts with Mary Stoker Smith starting next week, the station announced this afternoon. Huddleston spent six years at Fox 29, which did not renew his contract this summer. Huddleston, who lives in Delaware County with his wife Tracey and their two daughters, told us this summer he hoped to stay in the Philadlephia market. "I'm excited to be joining the CBS 3 news team and delighted to have the opportunity to stay in Philadelphia which has become home to me and my family," Huddleston said in a CBS 3 statement this afternoon.
Dan Gross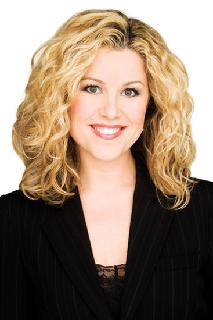 No word on whether she'll be in costume but Halloween will be traffic anchor Dorothy Krysiuk's last day at Fox 29, a station spokeswoman confirmed yesterday. Sources say that Krysiuk, who has worked early-morning hours at Fox since 2001, wants to take a break from television and that the desire to not renew her contract was mutual. Early this morning Krysiuk returned an e-mail we sent her Saturday referring us to her agent Lloyd Zane Remick who was not immediately available for comment.
Dan Gross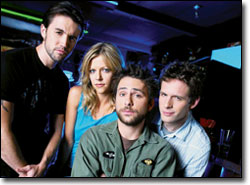 Congratulations to South Philly raised Rob McElhenney and Kaitlin Olson, his co-star on "It's Always Sunny in Philadelphia," who were married Saturday afternoon at a vineyard in Malibu, Calif. "Sunny" stars Danny DeVito, Charlie Day, Glenn Howerton and crew from the raunchy FX comedy were in attendance. Fred Savage who directs some "Sunny" episodes and "Bones" star Emily Deschanel, were also at the nuptials. McElhenney (pictured on the left) a St. Joe's Prep grad, and Olson were engaged in December after dating close to two years.

Dan Gross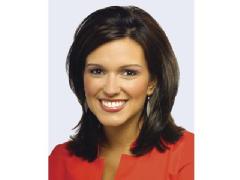 NBC 10 anchor Lori Delgado ran from the newsroom in tears yesterday morning which we are told was possibly related to having read in our column that her former colleague Vince DeMentri finally would be discussing his departure from the station with an Inquirer columnist. That interview could shed light on whatever DeMentri was alleged to have done to the married Delgado, with whom he once enjoyed a particularly close friendship. An NBC 10 spokeswoman declined to comment on Delgado's abrupt departure from the newsroom, saying that the station does not discuss matters of personnel. Delgado did not return an e-mail we sent her yesterday.
Dan Gross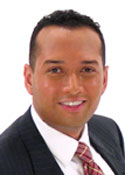 New Jersey native

Thomas Drayton

has been named co-anchor of Fox 29's News at Five and News at Ten. He'll start next week. Drayton will anchor alongside

Kerri-Lee Halkett

on the 5 p.m. and

Dawn Stensland

on the 10.
He replaces the well-liked

Dave Huddleston

whom the station chose not to renew in May. Drayton comes to the station from Sacramento's Fox affiliate KTXL where he co-anchored the 10 p.m. newscast. He's also worked in Alaska, Wyoming, Colorado, but says he's happy to return to this area which he remembers from his Jersey youth.
Dan Gross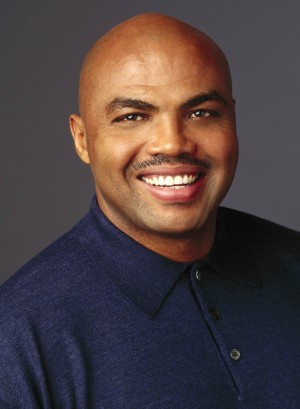 Get ready to look deep inside Charles Barkley. The former Sixers superstar has been asked to undergo a televised colonoscopy as part of the "Stand Up to Cancer" special being aired Sept. 5 by NBC, CBS and ABC.

Barkley by phone yesterday said he's flying to Alabama today to prepare for the procedure on Friday.

Sir Charles, 45, says he was surprised that the show approached him, but was happy to participate in promoting awareness for colonoscopies, which screen for colorectal cancer, polyps and other conditions of the large intestine or colon for prostate and other cancers.
Dan Gross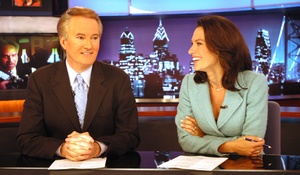 A loyal reader just sent in this CBS3 promo which ran in Fall 2003 when

Larry Mendte

and

Alycia Lane

were first paired on the anchor desk. It may have been the first and last times the anchors said kind words about each other...
Dan Gross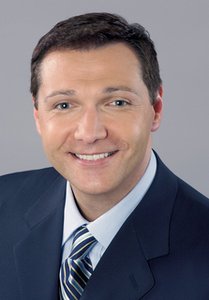 NBC 10's Vince DeMentri was at the station for the first time in nearly a month on Tuesday for a meeting with station management. DeMentri has been off air since July 3, when the station began to investigate an incident in its Bala Cynwyd parking lot in which DeMentri is alleged to have vandalized morning anchor Lori Delgado's car. Lower Merion police have an incident report of Delgado's car being vandalized but say the case is closed, and they don't expect any arrests.

Sources say DeMentri told colleagues Tuesday that he didn't touch Delgado's car. In the past, DeMentri and Delgado had a particularly close friendship. Delgado is married. In May 2007 we reported that DeMentri was in the process of a divorce from QVC-host wife Pat James DeMentri. NBC 10 spokeswoman Eva Blackwell said the station does not comment on personnel matters. DeMentri's attorney, Paul Rosen, did not return our e-mail or a phone call yesterday.