Media Matters
Dan Gross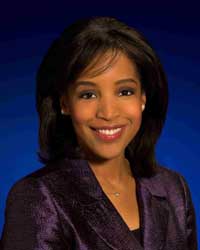 CBS 3 4 p.m. co-anchor

Angela Russell

will soon be leaving the station where she started in early 2006. We're told her contract was not renewed. E-mails to Russell and a station spokeswoman were not immediately returned this morning. We'll update the post if/when we hear more from them or any other details on Russell's departure. CBS 3 Vice President of Communications Joanne Calabria just got back to us and declined to comment on Russell.
Dan Gross
Brian Hickey

, a Philly.com video producer,

Metro

columnist, former managing editor for

City Paper

, and all around good dude is in a medically-induced coma after being critically injured Friday night in a hit-and-run in Collingswood, N.J.

The Metro's Brian X. McCrone is reporting that Hickey, 35, was struck by a car on Atlantic Avenue near the Collingswood PATCO station around 10:15 following a night out with friends. He was in intensive care at Cooper Medical Center in Camden, Hickey's wife Angela Klem told the paper.

"They left him for dead and luckily there was one neighbor who heard the screeching of the tires," Klem said. "The resident saw the car but couldn't identify it. Maybe if the driver has a conscience he'll turn himself in."
Dan Gross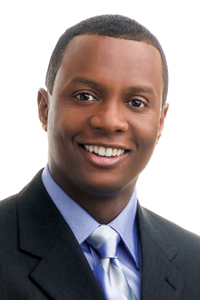 Dave Huddleston has landed at CBS 3 where he'll co-anchor the weekend evening newscasts with Mary Stoker Smith starting next week, the station announced this afternoon. Huddleston spent six years at Fox 29, which did not renew his contract this summer. Huddleston, who lives in Delaware County with his wife Tracey and their two daughters, told us this summer he hoped to stay in the Philadlephia market. "I'm excited to be joining the CBS 3 news team and delighted to have the opportunity to stay in Philadelphia which has become home to me and my family," Huddleston said in a CBS 3 statement this afternoon.
Dan Gross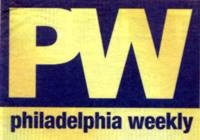 Adamma Ince

has replaced

Tim Whitaker

as the editor of

Philadelphia Weekly

, the paper's parent company Review Publishing announced this evening. Whitaker, who led the newspaper since 1994 when it was still known as the

Welcomat

learned today that he was being replaced. He has not returned a message we left at his home this afternoon. Ince spent 12 years at the

Village Voice

which she left last year as the New York weekly's deputy managing editor.

Anthony A. Clifton

, the Englishman who owns Review, says he's "excited to welcome Adamma to our team and to have her build on the foundations and growth established by Tim Whitaker who has served as Editor of

Philadelphia Weekly

since 1994. Adamma gained valuable experience and a special passion for editorial from The

Village Voice

in New York which can only lift PW to new heights in the fast changing world of print and electronic media." Ince is not Review's first

Village Voice

import. Former

Voice

exec

George Troyano

was brought on as president and chief operating officer earlier this year.
Dan Gross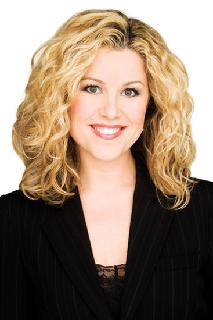 No word on whether she'll be in costume but Halloween will be traffic anchor Dorothy Krysiuk's last day at Fox 29, a station spokeswoman confirmed yesterday. Sources say that Krysiuk, who has worked early-morning hours at Fox since 2001, wants to take a break from television and that the desire to not renew her contract was mutual. Early this morning Krysiuk returned an e-mail we sent her Saturday referring us to her agent Lloyd Zane Remick who was not immediately available for comment.
Dan Gross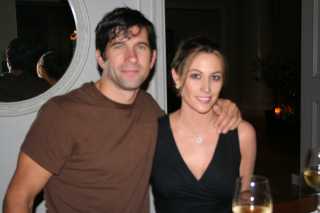 Fox 29's Kerri-Lee Halkett has gotten hitched. The anchorbabe married lawyer boyfriend Kirt Mayland on a weekend trip to New Orleans earlier this month. Halkett wrote about the trip on her blog but failed to mention the nuptials. Mayland, 37, who formerly worked on Wall Street, has moved to Philadelphia from Connecticut. The pair began dating earlier this year. Halkett, 37, has a three-and-a-half-year-old son from a previous marriage. Friends say you shouldn't search for a ring on Halkett's finger but she got a tattoo marking the wedding that will likely only be visible in a bikini. Mayland, we're told, got "KL" tattooed on his left hand ring finger. Reached this afternoon Halkett said only that she's "with a wonderful man and I've never been happier."
Dan Gross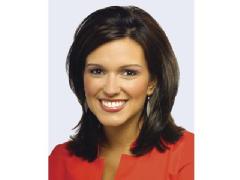 Lori Delgado resigned from NBC 10 as of yesterday, sources say. The news station is expected this afternoon to announce Delgado's departure. As we reported today, Delgado was just named, along with NBC 10 and its president Dennis Bianchi in a Common Pleas Court libel lawsuit by former anchor Vince DeMentri. DeMentri disappeared from the station in July after meeting with news director Chris Blackman over an alleged incident in the parking lot in which Delgado's car had been vandalized. As we have reported, DeMentri, who is now divorced, and Delgado, who is married, once enjoyed a particularly close friendship, that soured at some point. Delgado filed a report with the Lower Merion Police Department. A Lower Merion Township official later said the department considered the report a nonissue and was not pursuing the matter any further. Delgado's attorney Eric Weitz did not return calls yesterday or this afternoon about his client our call yesterday. Delgado had not been seen on air for about a week. Yesterday, station spokeswoman Eva Blackwell insisted the anchor was on a previously scheduled vacation. Delgado, 29, started at NBC 10 in early 2005.
Dan Gross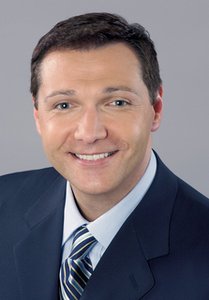 Former anchor Vince DeMentri has filed suit against NBC, NBC 10, anchor Lori Delgado, GM Dennis Bianchi and a male security guard identified only as "Don," in Common Pleas Court.

The filing was a "praecipe to issue writ of summons," one of two ways to initiate a lawsuit. Typically the move is done when a more detailed civil complaint is forthcoming. DeMentri's attorneys did not return a call yesterday seeking more information. According to court records, DeMentri is suing for libel and slander, though the full filing was not available yesterday at City Hall.

The station has never publicly commented on DeMentri's absence, which began July 3, after he met with news director Chris Blackman over an alleged incident in the station's Bala Cynwyd parking lot in which Delgado's car had been vandalized. As we have reported, DeMentri, who is now divorced, and Delgado, who is married, once enjoyed a particularly close friendship that soured at some point.