Court Stuff
Dan Gross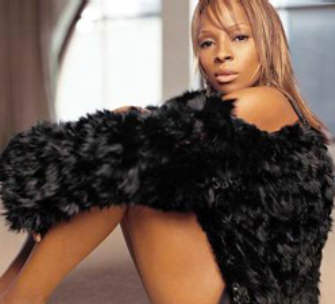 Two New Jersey songwriters have filed a copyright-infringement suit against mega-producer Rodney Jerkins, singer Mary J. Blige, rapper Jay-Z, Universal Music Group and a dozen other defendants in U.S. District Court in South Jersey. The songwriters, Jermaine Jumpp, of Willingboro, and Michael C. Adams, of Union Township, claim that they sent Jerkins a CD with several tracks they wrote in 2001 and that in 2005 Jerkins produced a song "Enough Cryin'" by Blige that they claim sounds a lot like their song "On My Grind." The pair is seeking to halt the sale or distribution of the song until they are properly credited as songwriters, as well as an accounting of any royalties they may be owed from sales. The complaint gives no indication why the pair waited so long to sue. We called the law firm representing the songwriters to ask for a copy of their track so we could decide if the song and "Enough Cryin'" were similar, but their attorney did not return several calls. Reps for Jerkins and Universal did not return our requests for comment.
Dan Gross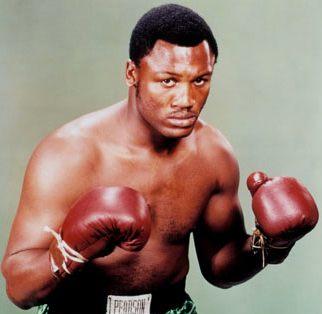 Smokin' Joe Frazier's son Joe Mahoney is looking forward to testifying Oct. 15 against three employees of Cavanaugh's River Deck (407 N. Columbus), who are charged with beating him senseless outside the club last year.

We reported in August 2007 about the arrest of club co-owner Ken Hutchins, and security guards Peter Hutchinson and Eric Wiggins, who, according to a police report beat Mahoney, aka DJ Cuervo, who was found writhing in pain when police arrived. Mahoney, 28, says he announced during his DJ set at the club that he and other friends were heading to another venue, Zee Bar (100 Spring Garden), and asked "Who wants to come?"

Plugging another bar enraged Hutchins, who according to Mahoney then called the half black/half-Irish DJ "a spic" and chased him out of the bar, with several bouncers behind him. Mahoney no longer DJs and now works as a freelance Web designer/consultant. He says he now walks around "like I'm 70 years old," due to being kicked in the back while on the ground. Despite having a boxing legend for a father, Mahoney, a Father Judge and Villanova graduate, says he's not a fighter. Mahoney says he did not fight back, only tried to protect himself during the attack. Witnesses also told police he did not seem to fight back. "Evidence will show the complainant was intoxicated, got out of control and was asked to leave the facility," says attorney Fortunato Perri, Jr., representing Hutchins, 40. "He was the aggresor." Lawyers for Wiggins, 41, and Hutchinson, 24, did not return messages we left them Friday.
Dan Gross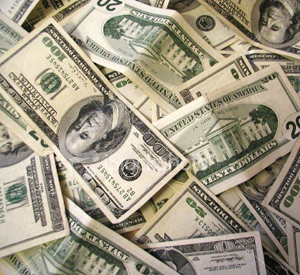 Lynsi Smigo, the Northeast-raised fiancee of radio host Gregg "Opie" Hughes, has sued the New York Post seeking $10 million over an April 23 item suggesting that she had made a sex tape with Chester County "Jackass" Bam Margera. The paper, presumably under legal pressure, reported May 5 that in fact Margera and Smigo had never even met. On April 24 we wrote about Opie, of XM's "Opie & Anthony" show, offering $100,000 to anyone who could produce a copy of such a tape. The New York Post's Page Six item did not mention Smigo by name, but we did, on May 5, in covering Page Six's correction. Smigo's suit cites our report in which we mentioned her having graduated from Archbishop Ryan and attending Drexel as adding to the pain and suffering she experienced as a result of the false and allegedly defamatory Post piece. Her suit was filed in New York State Supreme Court and also names Steppin' Out magazine's Chaunce Hayden in the suit, as he was quoted as the source in the Page Six item. Hayden wrote us several weeks before the suit was filed to say that "Steppin' Out magazine never published" the story as "we had the sense not to print such a story without first seeing a copy of the tape with our own eyes."
Dan Gross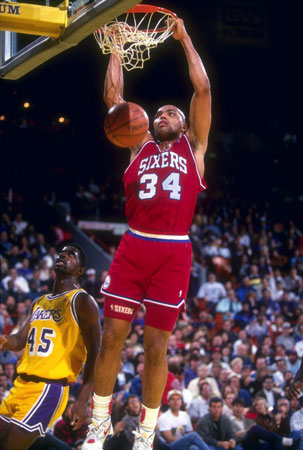 The Wynn Las Vegas filed suit in Nevada against Sixers legend

Charles Barkley

alleging the Round Mound of Rebound never paid back $400,000 in markers the casino spotted him in October, TMZ reported earlier today. The Associated Press is reporting that Barkley, reached on an Alabama golf course, says the unpaid debts are "My mistake. I'm not broke, and I'm going to take care of it." If only all lawsuits were settled so quickly. Barkley, you may recall, revealed in 2006 that he had a gambling problem and estimated his lifetime losses as $10 million.
Dan Gross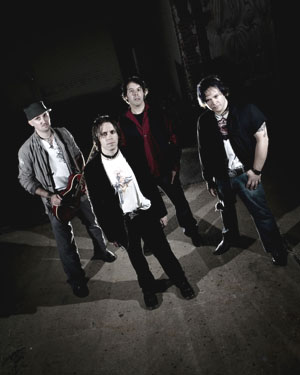 Spin magazine has issued a legal letter to local rockers SPiN insisting the group, recently sponsored by the Jagermeister liquor brand, cease and desist using its name. Spin's lawyers write there's a "strong likelihood of consumer confusion" and that the magazine will pursue "civil remedies to the fullest extent of the federal and state law" if SPiN doesn't ditch the name.
The band says it won't do so. Keyboardist/singer Jim Vacca said in a statement the band "worked too hard to build its name and reputation over the last few years to give into this ludicrous demand." Drummer Lou Chudnofsky hopes that "maybe they'll back off once they realize that as of right now, there's exactly $7.28 in our bank account."
Dan Gross
AFTER ALYCIA LANE was fired a week ago, all signs indicated a wrongful termination lawsuit against CBS3 was forthcoming from her attorney Paul Rosen.
Rosen, of Spector, Gadon, and Rosen, issued a statement calling Lane's termination an "unusual and unwarranted step" as she had not been convicted of any wrongdoing nor had she yet been able to speak publicly about the allegations. Of course, she could speak publicly, but her lawyers don't want her to.
Is Rosen's delay in filing at the request of New York criminal attorney David Smith? Smith, who has repped Nicole Richie and Lizzie Grubman, offered no comment the other day when we asked whether he had advised Lane to hold off on a civil suit against CBS3 pending the outcome of her New York criminal matter which is listed for an April 3 hearing date.