Breaking News
Dan Gross
Longtime Q102 personality

Diego Ramos

, who was recently part of the

Elvis Duran

and the Morning show, was fired today, as part of what we hear are Clear Channel budget cuts. "It's the business," Ramos said moments ago. "I'm happy to have worked at one radio station for 18 years." A station spokeswoman was not immediately available for comment.
Dan Gross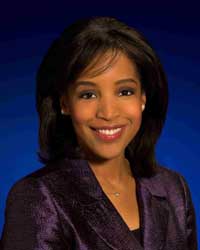 CBS 3 4 p.m. co-anchor

Angela Russell

will soon be leaving the station where she started in early 2006. We're told her contract was not renewed. E-mails to Russell and a station spokeswoman were not immediately returned this morning. We'll update the post if/when we hear more from them or any other details on Russell's departure. CBS 3 Vice President of Communications Joanne Calabria just got back to us and declined to comment on Russell.
Dan Gross
Brian Hickey

, a Philly.com video producer,

Metro

columnist, former managing editor for

City Paper

, and all around good dude is in a medically-induced coma after being critically injured Friday night in a hit-and-run in Collingswood, N.J.

The Metro's Brian X. McCrone is reporting that Hickey, 35, was struck by a car on Atlantic Avenue near the Collingswood PATCO station around 10:15 following a night out with friends. He was in intensive care at Cooper Medical Center in Camden, Hickey's wife Angela Klem told the paper.

"They left him for dead and luckily there was one neighbor who heard the screeching of the tires," Klem said. "The resident saw the car but couldn't identify it. Maybe if the driver has a conscience he'll turn himself in."
Dan Gross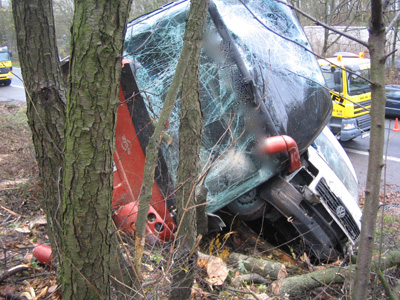 The Roots

narrowly escaped injury when their tour bus flipped over this morning in Belgium.

Bassist Owen Biddle checked in to say the group are "all in surprisingly good shape and very thankful to be alive," after the bus lost control this morninig with the seven-piece band and five crew members mostly asleep.

The group which next year becomes the house band on Jimmy Fallon's late-night show was traveling from Cologne to Paris with most of them asleep in upper level bunks of the double decker.
Dan Gross
Philly hip-hop heroes The Roots will be comedian Jimmy Fallon's house band when his late-night show debuts next summer on NBC, a spokeswoman for Island/Def Jam Music Group confirmed moments ago. Label publicist Adesina Dowers said she was not certain what the slot means for the band's touring and recording capabilities, but she was able to confirm rumors the group will join Fallon next year when he takes over Conan O'Brien's "Late Night" show when O'Brien moves to Jay Leno's "Tonight Show" slot. We told you two weeks ago that Fallon was in town taping something with the Roots at Kung Fu Necktie (1250 N. Front) in Fishtown.
Dan Gross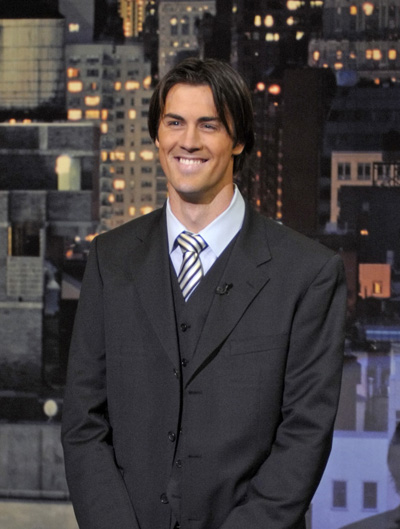 World Series MVP Cole Hamels will be in New York this evening to present the "Top Ten Things that Went Through Cole Hamels' Mind After Winning the World Series," on CBS' "Late Show with David Letterman."
UPDATE: The show's just been taped and here is the Top Ten List that Hamels (pictured on set) read. If you want to be surprised when you watch Letterman tonight, you should probably stop reading now...

10. Maybe I'll get to be on "Dancing With The Stars."
Dan Gross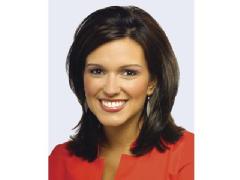 Lori Delgado resigned from NBC 10 as of yesterday, sources say. The news station is expected this afternoon to announce Delgado's departure. As we reported today, Delgado was just named, along with NBC 10 and its president Dennis Bianchi in a Common Pleas Court libel lawsuit by former anchor Vince DeMentri. DeMentri disappeared from the station in July after meeting with news director Chris Blackman over an alleged incident in the parking lot in which Delgado's car had been vandalized. As we have reported, DeMentri, who is now divorced, and Delgado, who is married, once enjoyed a particularly close friendship, that soured at some point. Delgado filed a report with the Lower Merion Police Department. A Lower Merion Township official later said the department considered the report a nonissue and was not pursuing the matter any further. Delgado's attorney Eric Weitz did not return calls yesterday or this afternoon about his client our call yesterday. Delgado had not been seen on air for about a week. Yesterday, station spokeswoman Eva Blackwell insisted the anchor was on a previously scheduled vacation. Delgado, 29, started at NBC 10 in early 2005.
Dan Gross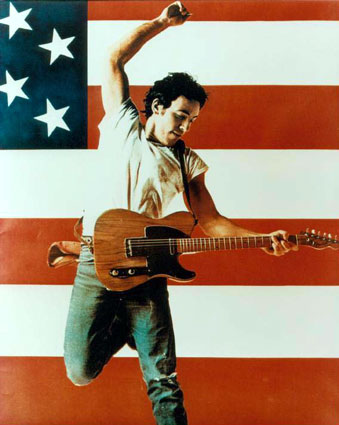 Bruce Springsteen will perform at a Saturday afternoon rally to benefit Sen. Barack Obama on Benjamin Franklin Parkway, the Obama campaign has just announced. The Boss will play between 20th and 22nd streets. Gates open at 2 p.m. with the rally to begin at 3:30. Preferred tickets go to Obama campaign volunteers who visit one of his local campaign offices starting at 10 a.m. tomorrow. General admission tickets are to be available by clicking here, though as of yet there is nothing posted to the page. The address was provided by the Obama campaign.