Bonnie and Clyde
Dan Gross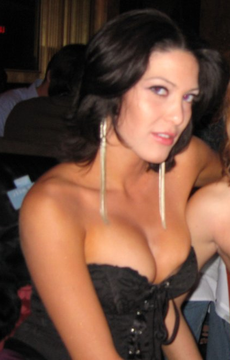 Jocelyn Kirsch

, on house arrest in the area, could be living somewhere on the Main Line. Kirsch was spotted Thursday afternoon shopping in Suburban Square and possibly leaving the Ardmore Farmers Market. She was accompanied by a large bodyguard type, says our spy, who knew that he had seen Kirsch because of the ankle bracelet on her leg. The 22-year-old former Drexel student wore a skirt and a headband on her hair. She is on house arrest after allegedly violating her bail in California by using a stolen credit card there. Of course, she's part of the "Bonnie & Clyde" duo who allegedly ran an identity-theft scheme that fleeced 16 victims of nearly $120,000 over the course of one year.
Dan Gross

Jocelyn Kirsch

, the 22-year-old former Drexel student under house arrest somewhere in Philadelphia, had a court hearing Monday in San Rafael, Calif. She and her ankle bracelet couldn't make it, but her Beverly Hills-based attorney appeared in court on her behalf, reports the People Paper's Regina Medina.

The bustier half of Philly's so-called "Bonnie and Clyde," who allegedly ran an identity theft scheme that fleeced 16 victims of nearly $120,000 over a year's time, Kirsch stands accused by Marin County authorities of filing a false emergency report. Attorney Stephen R. Kahn appeared in her place and pleaded "not guilty," according to Barry Borden, with the Marin County District Attorney's Office. Authorities believe that Kirsch, using a fake name (go figure), called 9-1-1 on April 4, claiming "violent screams" could be heard coming from the California home of her mother and stepfather. The call resulted in the arrest of her stepfather on charges that were later dropped. "Regardless of all the other things going on, she is innocent of these charges," Kahn told Medina by phone. The Marin County hearing was continued until July 14.
Dan Gross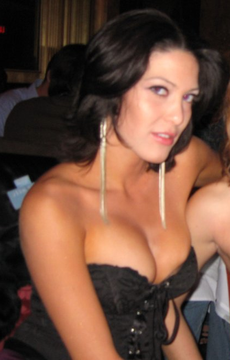 Jocelyn Kirsch

, the former Drexel co-ed, is currently handcuffed in the courtroom of Federal Court Judge

Lynne A. Sitarski

for a hearing to modify her bail condition, reports the

People Paper

's

Regina Medina

. Kirsch, who is dressed in a gray Penn sweatshirt and black pants, has been living in California and was not expected in court today for this hearing, but does have an arraignment hearing scheduled for June 5. She is currently out on $105,000 bail. Moments ago, prosecutors allege that Kirsch stole a credit card in California and have moved to restrict her bail conditions. Earlier this month, Kirsch and boyfriend

Edward Kyle Anderton

, who went to Penn (and could possibly be the owner of the sweatshirt his former flame is wearing) signed federal plea agreements that will likely send each to prison for at least two years in connection with an alleged spree of identity theft and fraud, by the couple dubbed

"Bonnie

&

Clyde"

by police.
Dan Gross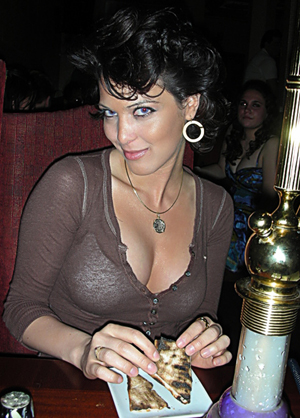 Guard your wallet and protect your personal information. Alleged identity thief Jocelyn Kirsch is back in Philadelphia.

Sources tell Daily News reporter Regina Medina that Kirsch, 22, arrived in Baltimore yesterday afternoon and driven back to Philadelphia.