Babes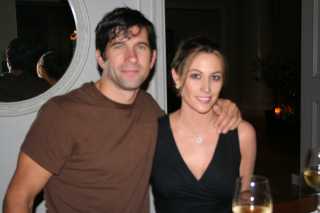 Fox 29's Kerri-Lee Halkett has gotten hitched. The anchorbabe married lawyer boyfriend Kirt Mayland on a weekend trip to New Orleans earlier this month. Halkett wrote about the trip on her blog but failed to mention the nuptials. Mayland, 37, who formerly worked on Wall Street, has moved to Philadelphia from Connecticut. The pair began dating earlier this year. Halkett, 37, has a three-and-a-half-year-old son from a previous marriage. Friends say you shouldn't search for a ring on Halkett's finger but she got a tattoo marking the wedding that will likely only be visible in a bikini. Mayland, we're told, got "KL" tattooed on his left hand ring finger. Reached this afternoon Halkett said only that she's "with a wonderful man and I've never been happier."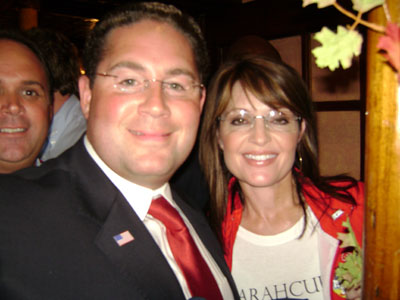 Attorney James J. Leonard, Jr. has no hard feelings that Sen. John McCain didn't choose his client Lil' Kim to be his running mate. Here's Leonard with Alaska Gov. Sarah Palin and most of the head of Atlantic City Councilman George Tibbitt (a Democrat) at the Irish Pub (2007 Walnut) Friday night where Palin greeted over 400 supporters.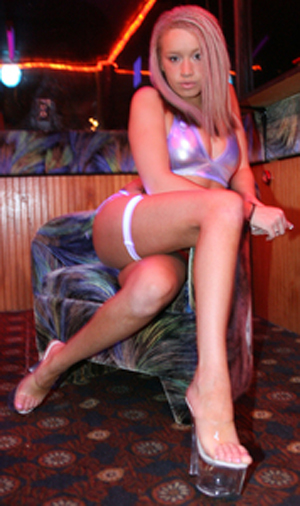 Bucks County babe Brianna Taylor plays the Tin Angel (20 S. 2nd) on Aug. 10. Taylor, recently seen on MTV's "The Real World XX: Hollywood," grew up in Warminster and for two years worked as a stripper at Double Vision (1138 Easton) in Horsham. She'll perform songs from her self-titled EP on Chamberlain Records. You can preview her songs on her My Space page.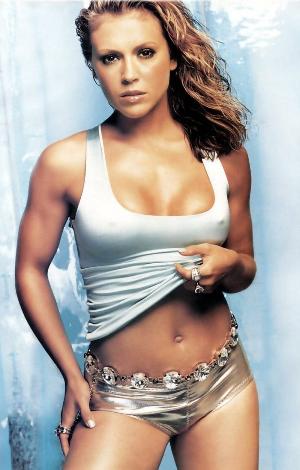 You can buy Alyssa Milano's clothes at Thursday's Phillies game. Not so fast, pervs, not her clothes, but her clothing line. TOUCH by Alyssa Milano. The "Charmed" one will be at the Majestic Clubhouse Store at Citizens Bank Park Thursday selling her MLB-licensed fashion line for female sports fans. The "Who's the Boss" star and former "Melrose Place" actress will greet fans who purchase her wares between 12:15 to 1:15 Thursday afternoon before the Phillies take on the Cardinals. Of course you need a ticket to the game to get to the Majestic Clubhouse Store where the "Poison Ivy II" hottie will be stationed.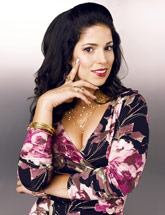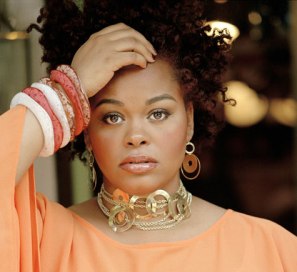 Local songbird

Jill Scott

and "Ugly Betty" actress

Ana Ortiz

, a UArts grad and daughter of former Councilman

Angel Ortiz,

are among five actresses who have posed nude for May's

Allure

magazine, Gatecrasher reports. Of course, posing nude in

Allure

means you carefully cover any bits that actually make it a nude photo. "Law & Order" alum

Angie Harmon

, the gorgeous

Gabrielle Union

, soon to be seen with

Eddie Murphy

in "Starship Dave" and

Zoe McLellan

of "Dirty Sexy Money," which we hope comes back on ABC soon.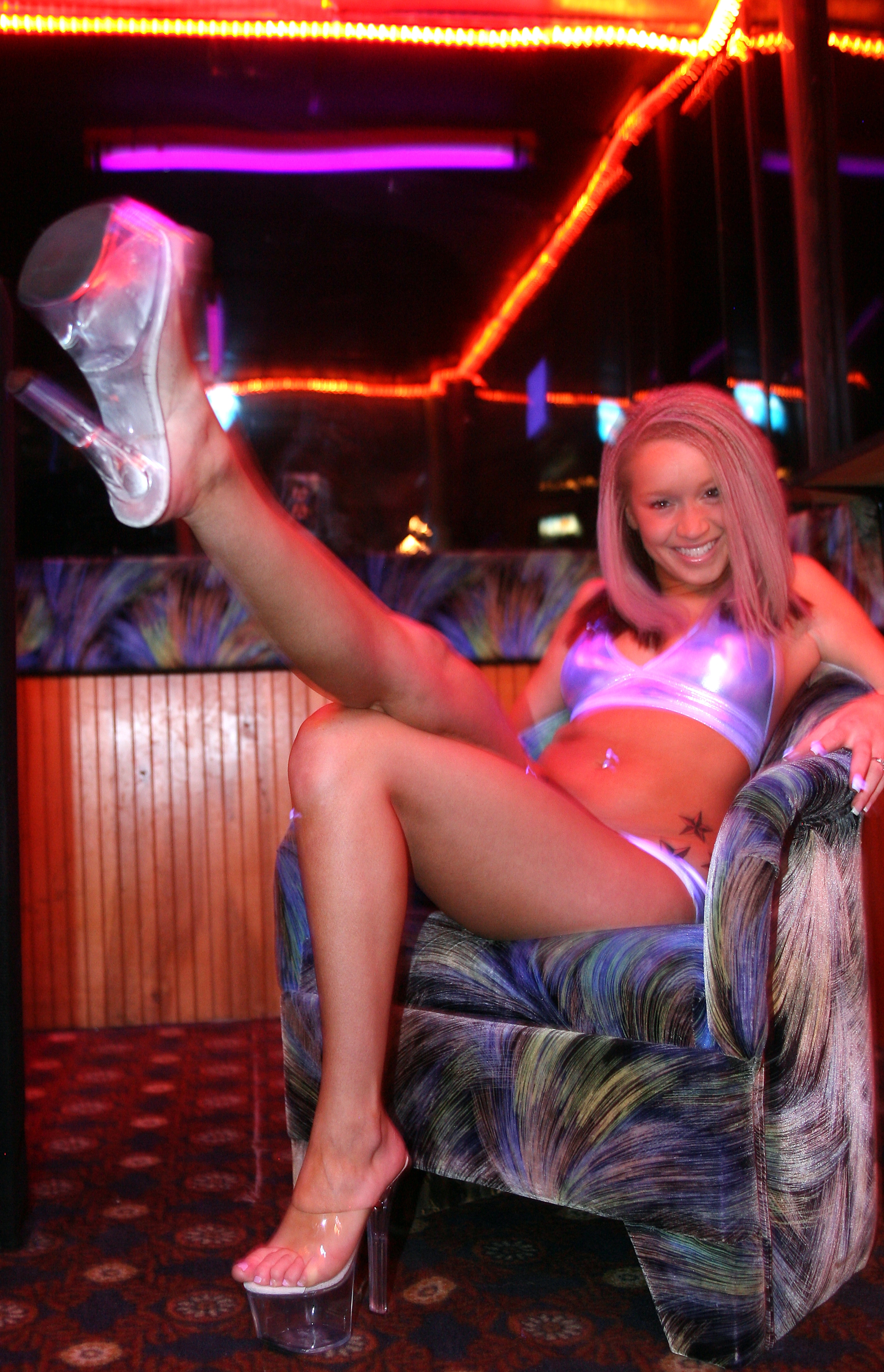 Brianna Taylor

, the 20-year-old Warminster singer and former stripper now seen on MTV's "The Real World: Hollywood," has just posted two songs on her brand-new MySpace page. Taylor, who made it to the top 40 on American Idol in 2005 has a pretty good voice as far as we're concerned. And with being on probation for a harassment charge stemming from allegedly assaulting an ex-boyfriend, she's got that rock n' roll spunk too. Taylor, who danced for two years at Double Visions (1158 Easton) in Horsham stopped stripping Wednesday, the day the MTV show premiered. Taylor told us she did the reality show purely for the exposure which she hopes with further her musical career.

Photo: Yong Kim/Daily News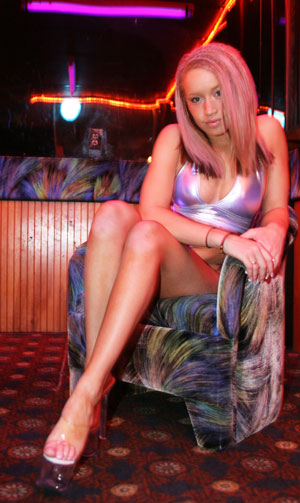 There's plenty to catch the eye at Double Visions (1138 Easton) in Horsham, but on Wednesdays starting April 16, many of the dancers will be eye-balling MTV's "The Real World: Hollywood."

Warminster's Brianna Taylor, 20, who has danced at the topless tavern for two years, is among cast mates on the pioneering reality-TV show, and says her friends at the club are all excited to watch her. Viewers may also recognize Taylor from the 2005 season of "American Idol," where she made the top 40. The singer was sentenced last month to 90 days' probation after pleading guilty to harassment, a reduced charge from a simple assault arrest she had for hitting her then-boyfriend. Her case is discussed on the first episode of "The Real World: Hollywood," in which one of Taylor's cast mates reacts rudely to learning she is an exotic dancer.

"I didn't give a damn what my roommates thought," Taylor told us the other day by phone. She hopes viewers will realize she's "not a slut or a whore. I have my reasons for dancing and continuing to dance," Taylor said.