Archive: April, 2013
Molly Eichel
CBS3/CW Philly reporter Robin Rieger is leaving the station.
Rieger wants to spend more time with her family, after 17 years on air with the station. Her first job out of Glassboro State College (now Rowan University)was at CBS sister radio station 610 WIP. In addition, Rieger worked at Metro Traffic Control, Jones Intercable in New Jersey and The Burlington County Times.
South Jersey resident Rieger is married to Sixers play-by-play announcer Tom McGinnis. They have two children, daughtter, Kenna, and son, Luke.
Molly Eichel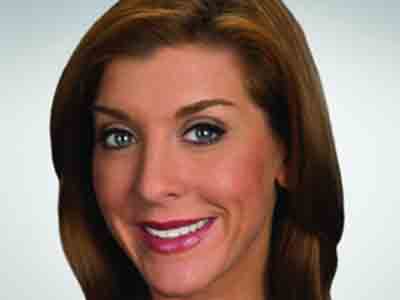 6ABC reporter Annie McCormick married Harrisburg lobbyist A.J. Marsico today in a private ceremony at the XIX at the Bellevue. Former governor/mayor/Daily News Weekend columnist Ed Rendell presided over the private ceremony.
McCormick has been with 6 since September 2012. Previously, she was a weekend anchor and reporter for the CBS affiliate in Harrisburg, where she met Marsico. McCormick is a hometown girl, graduating from Moorestown High School and Muhlenberg College in Allentown.
The happy couple will celebrate their nuptials in France. Oo la la!
Molly Eichel
Philly promoter Robert "Bobby" Capone is suing ex-"Saved by the Bell" star and current "Extra" and "X Factor" host Mario Lopez for breach of contract and fraud after Lopez cancelled on a 2012 public appearance at The Roxy/Penns Landing Caterers. Capone is seeking in excess of $50,000.
The suit claims that Lopez entered into a contract to make a public appearance at The Roxy on October 27, 2012 for an appearance fee of $15,000. But on October 10, Lopez and his reps told Capone he "would not be honoring the ... agreement with [Capone] because of 'new commitments' that have 'just arose,'" according the suit. A source tells me that Lopez cited his committments hosting "The X Factor" as to why he could not appear, but he was not signed to "The X Factor" officially until February of this year.
Capone alledges the cancellation caused a loss of business, loss of profits and harm to his reputation. "Dancing with the Stars'" Maksim Chmerkovskiy appeared in Lopez's place.
Molly Eichel
It's old news that the Rolling Stones are coming to the Wells Fargo Center for their 50 and Counting tour June 18. But the show announcment didn't come with ticket information. Don't worry, I gotcha covered.
Tickets will go on sale Monday, April 15 at 10 a.m. on comcasttix.com or by calling 1-800-298-4200.
The sweet seats are sure to be expensive but there will be 1,000 tickets priced at $85, including some in the so-called Tongue Pit (those seats are usually considerably more expensive), as well as spread out throughout the house. These golden cheapie tickets will be sold in pairs, but the gimmick is you won't know where you're sitting until you pick up your tix the night of the show.
Molly Eichel
Even though no one was particularly worried that the Roots wouldn't make the leap from "Late Night with Jimmy Fallon" over to to "The Tonight Show," there is still no official word from NBC on whether Philly's pride and joy will join Jimmy Fallon when he takes over for Jay Leno in 2014.
As I wrote in today's column, band members Black Thought and Frank Knuckles had tweeted that, yes, they would be making the time switch over to 11:35.
Now Questlove is confirming the move as well in an interview with Fuse, saying that "'The Tonight Show' is coming to us."
Molly Eichel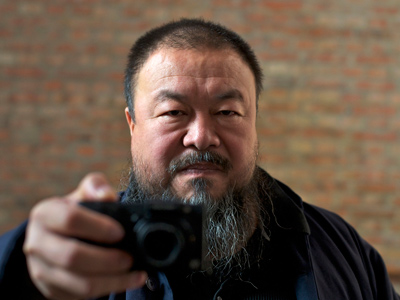 Artist and activist his Ai Weiwei is internationally renown for both his art and criticism of the Chinese government's human rights record was also a killer blackjack player, spending his weekend in Atlantic City when he was studying in the state. In a highly entertaining piece about artists' careers before they hit it big, Artinfo reveals how Weiwei paid for pizza and beer while in college:
While studying at New York's Parsons School in the 1980s, the artist spent most of his weekends in Atlantic City, where he cultivated a reputation as a formidable blackjack player. The impression he left on the Jersey gambling community was lasting: During Ai's 2011 detention by the Chinese government, the website blackjackchamp.com ran a story with the magnificent headline, "Arrested Chinese Blackjack Guru Ai WeiWei Also an Artist and Activist," complete with testimony about his character from someone named "Snake Eyes."
I wonder what casinos he frequented. Unfortunately, the Black Jack Champ site doesn't elaborate on where Weiwei spent his days.
Weiwei was recenly the subject of an excellent documentary directed by Wynnewood native Alison Klayman.
Molly Eichel
Developer Bart Blatstein has set his sites on a new property: a fixer upper.
Blatstein recently bought the massive house on the southwest corner of Rittenhouse Square, according to Hidden City who have an excellent history of the place in their post. "It's an incredible location," Blatstein told me, joking that I should move in before he gets to renovating so I can claim squatters' rights after I expressed how much I loved the spot. "It's a jewel in the city."
The house is commonly known as McIlhenny Mansion, spans 1914-16 Rittenhouse Square and 1915–21 Manning Street. The 8,600 sq ft house, which Blatstein bought for $4.2 million, has been vacant for the last 30 years. "It's just a wonderful property and location, the fact that it's been left derelict for years is awful," Blatstein, who will be moving back from the Main Line, said.
Molly Eichel
Philly's own Nelson Shanks had an intimate view of Margaret Thatcher, the former British Prime Minister who passed away at the age of 87.
Shanks painted Thatcher twice: The first time was for a portrait now hanging at the National Potrait Gallery, while the second was commissioned in 1998 by the College of William and Mary, where Thatcher served as a chancellor from 1993 to 2000.
For the William and Mary portrait, seen above, Shanks sat with Thatcher for 80 hours, as security and her secretary buzzed around her. "I was concentrating on the painting but there were some pretty ominous things going on that had to do with matters of state," Shanks said. At the time, he was also painting Princess Diana.