Law blog Above the Law posted an email from a desperate job seeker who email-blasted many Delaware attorneys in hopes of finding a job.
Brian Zulberti, a Wilmington native and Villanova Law '09 grad, gave few personal details in his email blast, but did include a picture of himself in a sleeveless Villanova shirt. The letters on the shirt are backward in the photo so it's also a selfie he took in the mirror, making it all the more classy.
Unfortunately for Zulberti, his Facebook profile is public, leading Above the Law to find his gem of a profile pic: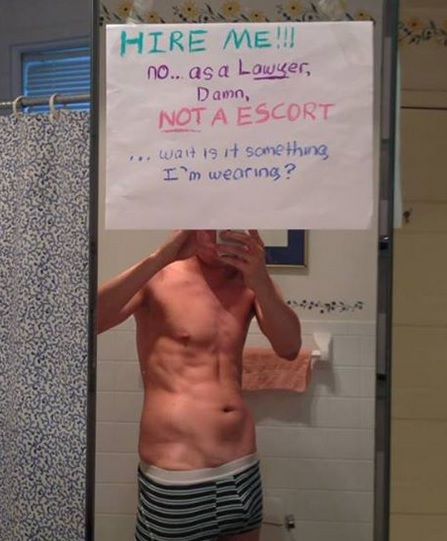 Are legal acumen and a ripped bod one in the same? Delaware law firms, this is your chance to find out.
Oh, and here he is dancing with his cat.