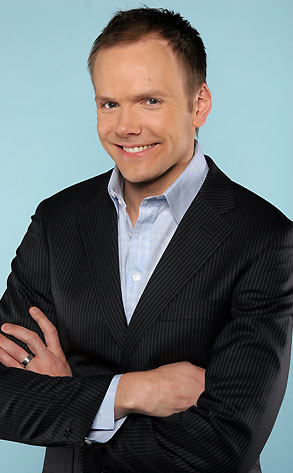 Comedian Joel McHale is bringing his father, Jack, to the area this week to visit their old neighborhoods in Haddonfield and Cherry Hill. McHale, host of "The Soup" on E!, which recaps reality TV and celebrity gossip, lived in Jersey from ages 8 to 10, before his family moved west to Seattle. He recalls being able to trick-or-treat right after school when he lived in Jersey. He said his stand-up routine covers some celebrity stuff but also "more in-depth feelings about television and my life." He performs Friday at the Keswick Theatre in Glenside.
McHale thinks that celebrity coverage is only going to get worse because of technology.
"America and the rest of the world has been obsessed with this stuff," he says. "Peasants were obsessed with lives of royalty, and now we're obsessed with where Nicole Richie buys her coffee."McHale, cast in Steven Soderbergh's "The Informant," playing an FBI agent opposite Matt Damon, is psyched about his role in the dark comedy.