Philadelphia Weekly axes longtime editor Tim Whitaker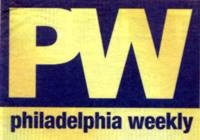 Dan Gross' blog, PhillyGossip, covers the behavior and misbehavior of celebrities both local and Hollywood. His Dan About Town column runs Mondays through Thursdays in the Daily News.
Philadelphia Weekly axes longtime editor Tim Whitaker
Dan Gross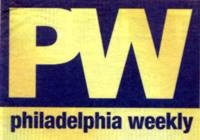 Adamma Ince

has replaced

Tim Whitaker

as the editor of

Philadelphia Weekly

, the paper's parent company Review Publishing announced this evening. Whitaker, who led the newspaper since 1994 when it was still known as the

Welcomat

learned today that he was being replaced. He has not returned a message we left at his home this afternoon. Ince spent 12 years at the

Village Voice

which she left last year as the New York weekly's deputy managing editor.

Anthony A. Clifton

, the Englishman who owns Review, says he's "excited to welcome Adamma to our team and to have her build on the foundations and growth established by Tim Whitaker who has served as Editor of

Philadelphia Weekly

since 1994. Adamma gained valuable experience and a special passion for editorial from The

Village Voice

in New York which can only lift PW to new heights in the fast changing world of print and electronic media." Ince is not Review's first

Village Voice

import. Former

Voice

exec

George Troyano

was brought on as president and chief operating officer earlier this year.