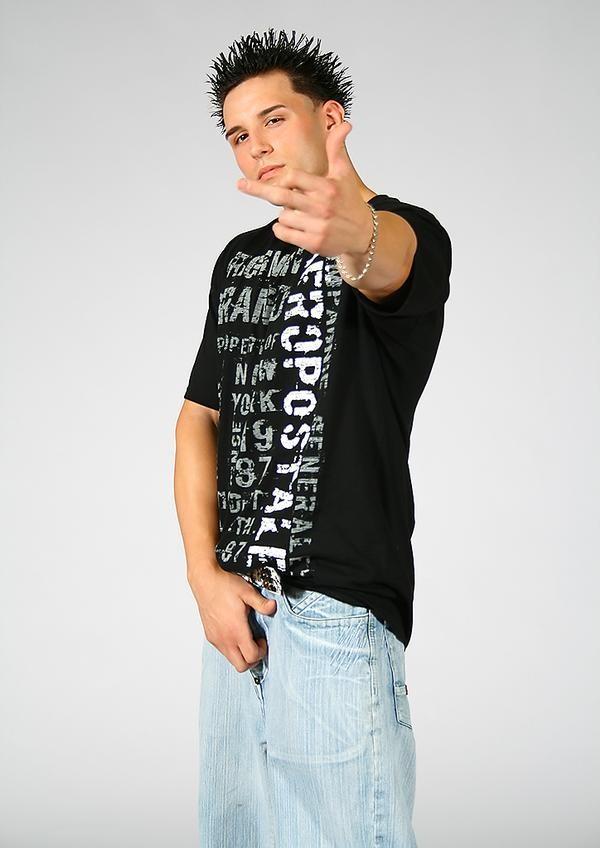 The picture on Mikey P's MySpace page, of the singer with one hand on his crotch and the other giving the finger, was taken before he learned to be a gentleman while taping MTV's upcoming "From G's to Gents," he assures.
Mikey P, part of local hip-hop/pop act DaCav5, was among 15 contestants who learn "manners, how to be a gentleman and to practice chivalry," on the show produced by Jamie Foxx and hosted by Fonzworth Bentley, the dapper gent who used to be P. Diddy's butler. It airs this summer. On Thursday, DaCav5 will release an album's worth of songs for free download on its MySpace page. The group also will perform on May 16 at the Susquehanna Bank Center at Q102's Q Concert 2008. Mikey P and bandmate B-Roc work in promotions at the radio station.
Mikey P, aka Mike Pericoloso, who graduated from Rancocas Valley Regional High in Mount Holly in 2003, says he's "still a G," as in a smooth hip-hop guy, and the show helped "make me more of a cool character." Mikey says that it was a great "free trip to L.A. to hang out in a mansion and just party."