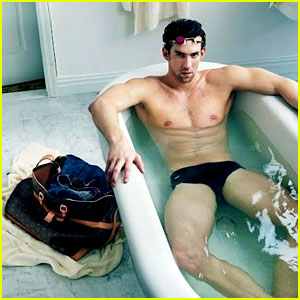 Michael Phelps stayed in a suite at the Borgata Monday night after playing poker there and later partying with an attractive blonde at the mur.mur nightclub.
Our spies weren't sure if his companion is new girlfriend Megan Rossee but believe that she was. Also no word on whether the Olympic champion was carrying the Louis Vuitton luggage that he is now endorsing.
We're told most people are playing it cool and leaving Phelps alone. The poker enthusiast plays regularly at the hotel and has participated in tournaments there.
The swimming star was still on Borgata grounds Tuesday afternoon.

Phelps will be back in A.C. on Sept. 22 as he hosts a party at The Pool After Dark at Harrah's.