Meet Philly's adorable 'Project Runway' candidate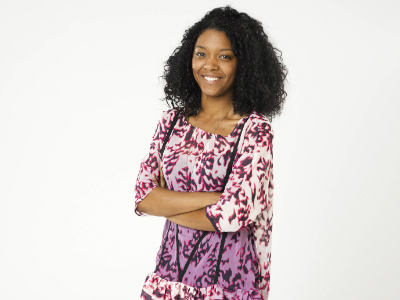 Dom Streater is a 24-year-old West Philadelphian
Meet Philly's adorable 'Project Runway' candidate

In today's column, I introduced you to Philly's "Project Runway" candidate, Dom Streater. The 24-year-old Streater is a Moore College of Art and Design grad from West Philly. In a video show for the Lifetime reality show, the shoe-loving Streater shows you around her West Philly home. (You can also take a tour of her closet.)
Streater is young, but Christian Siriano, the show's most popular winner, was only 21 when he took home the "Project Runway" crown. And that bubbly personality will hopefully serve her well when it comes to screen time.
Streater is currently a freelancer who designs the Halycon Collectin. Want to see some samples of Streater's work? Take a gander at her portfolio.
This season's guest judges include Kate Bosworth, Kelly Osbourne, Allison Williams, Sigourney Weaver (they can chat about Weaver's time in Philly shooting "Political Animals!"), Jesse Tyler Ferguson, Kaley Cuoco and Stacy Keibler.
Season 12 premiere July 18 at 9 p.m. on Lifetime.