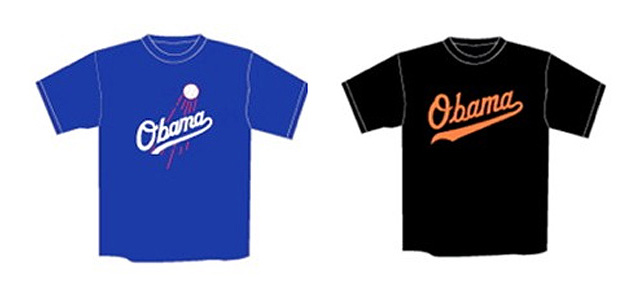 Major League Baseball has forced
Morris Levin
, a 31-year-old student at the Wharton School, to stop selling t-shirts on his
website
that parodied the logos of pro baseball teams with the last name of Sen.
Barack Obama
's name and the jersey number 08,
reports the Smoking Gun
. Levin, an Akiba graduate, is an Obama supporter and baseball fan who was trying to spread the word of his preferred candidate, says his website. The site is no longer selling the shirts. The front page of the site reads "We are currently working to resolve all outstanding orders. We are not taking any more orders. All outstanding orders will be addressed and we appreciate your understanding and patience as we work through this."