Things could be looking up for Alycia Lane.
We're told Lane's attorney David Smith and the Manhattan District Attorney's office have agreed to a deal, to be made formal at her Feb. 25 hearing in Manhattan, for an adjournment in contemplation of dismissal, or ACD.
According to New York Criminal Procedure Law an ACD means essentially that she would receive up to six months probation during which if she stays out of trouble, the case would be later dismissed by the court.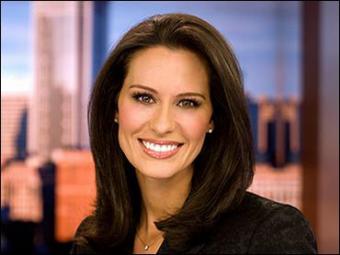 If this happens, it could help Lane's legal action against CBS3, which fired her Jan. 1. Lane has not sued the station, but rather filed court papers seeking documents related to her employment there. The move, called a praecipe to issue writ of summons, is typically a precursor to a lawsuit.
Reached by cell moments ago, Smith said he could not comment on anything before it goes to court. A spokeswoman for the Manhattan District Attorney's office also declined comment. Smith has previously stated that Lane never hit the NYPD officer she is accused of assaulting during a Dec. 16 road rage incident, first reported here, and has also denied Lane called the female officer a "f---ing dyke."